IT'S OVER SIX months to the Oscars, but when has that ever stopped Oscar pundits?
Over the past week or so, several of the year's most eagerly awaited films have premiered at the Telluride Film Festival and Venice Film Festival.
And if early reviews are anything to go by, we could have a fairly sizable Irish delegation making their way to Los Angeles next February…

YouTube YouTube
Steve Jobs, a biopic about the iconic Apple founder, debuted a work-in-progress cut at the Telluride Film Festival over the weekend.
And the consensus? Kerryman Michael Fassbender could well be on his way to another Oscar nomination. Variety writes that he "delivers a performance as enthralling and fully sustained as any on his estimable resume."
That the actor is onscreen at every minute makes it all the better that it's impossible to take your eyes off him, or your ears: This is an actor who knows exactly how to toss off Sorkin's dialogue, emphasizing rhythm and inflection over volume, while embodying confidence and authority in his every atom.
Meanwhile, The Guardian described it as a "confident and transformative performance".
Another Irish Oscar hopeful is the big screen adaptation of Emma Donoghue's bestselling novel Room. Directed by Lenny Abrahamson (Garage, What Richard Did, Frank), the film stars Brie Larson as a young woman held captive with her 8-year-old son in a shed.
The film has garnered the sort of reviews one could only dream of.
The Playlist calls it "a deeply moving and suspenseful drama that often has the power to emotionally devastate". Meanwhile, Variety says it has the potential to be the "call-your-mom-sobbing-afterward movie of 2015″.
Deadline's Pete Hammond advised the film's distributor to get working on an Oscar campaign immediately.
Right now, this minute, A24 should get its Oscar campaign rolling because there are multiple possibilities for nominations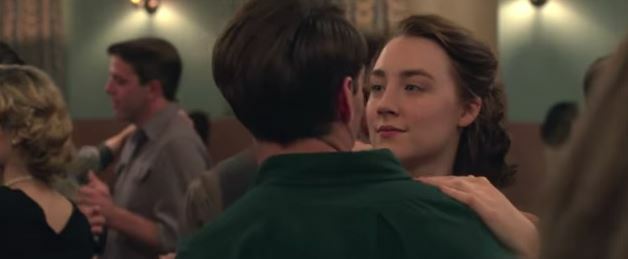 Of course, Room and Jobs aren't the only films with Irish links expected to make waves on the awards circuit this year.
Earlier this year, Brooklyn (based on the Colm Tóibín novel of the same name) was the toast of the Sundance Film Festival while Irish co-production The Lobster earned actual raves at Cannes.
COYBIG!