BY THIS POINT last year, both 12 Years a Slave and Gravity had emerged as Oscar frontrunners. This year is an entirely different kettle of fish as the festivals failed to produce any potential wildcards or crown any film "the one to beat".
Earlier this year, we cited a number of films as early Oscar contenders. At the time any of them had yet to screen for critics or even secure release dates.
How do they stack up now? Let's check in and see.
1. Gone Girl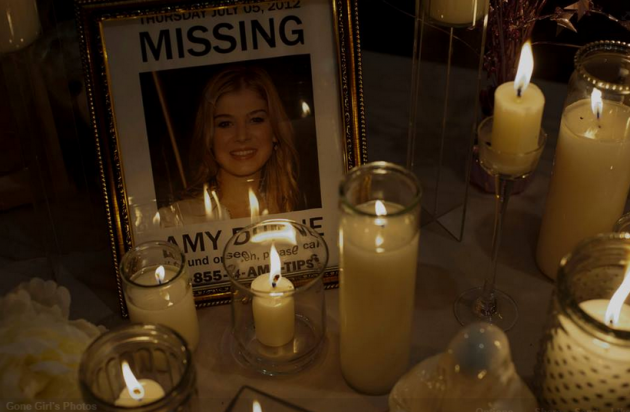 Gone Girl / Facebook Gone Girl / Facebook / Facebook
Also known as the film that inspired a million think pieces.
The adaptation of Gillian Flynn's bestseller attracted widespread acclaim – it currently stands at 88% on Rotten Tomatoes – as well as several critiques of what some commentators viewed as the film's internalised misogyny.
Crucially, it has performed exceedingly well at the box office. As of October 20th, the film had surpassed the $200 million mark at the worldwide box office, an impressive feat for an adult film without any comic book characters involved.
What does this mean for its Oscar chances? It doesn't seem like the type of film that would win, but nominations for the film, its director David Fincher and leading lady Rosamund Pike seem likely at this stage.
2. The Imitation Game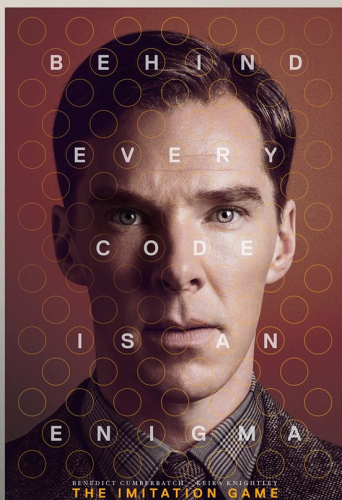 The Imitation Game / Facebook The Imitation Game / Facebook / Facebook
Due for release on November 14th, The Imitation Game has already screened at the likes of Toronto International Film Festival and London Film Festival.
The film, which stars perennial internet favourite Benedict Cumberbatch, is centred on the story of British mathematician Alan Turing, who worked as a codebreaker during World War 2 and was subsequently prosecuted by the British government for homosexuality.
The verdict? The reception has been warm, if not rapturous. Most of the early buzz has centred around Cumberbatch's performance and many are tipping him as a likely candidate for Best Actor. The prospect of a Best Picture nomination also looks good, but much like Gone Girl, it ain't a winner.
3. Men, Women and Children
Men, Women and Children Men, Women and Children
After an early career consisting of smart, adult dramas like Juno and Up in the Air, Jason Reitman seems to have lost his mojo after his last film Labour Day tanked both commercially and critically.
On paper, Men, Women and Children seemed like it could be a return to form and a surefire Oscar contender, but unfortunately it seems that he is still on a losing streak.
The ensemble's drama currently has a paltry rating of 28% on Rotten Tomatoes with many deriding its preachiness. An appearance at last week's London Film Festival did little to salvage its rep.
Oof. Moving on.
4. The Theory of Everything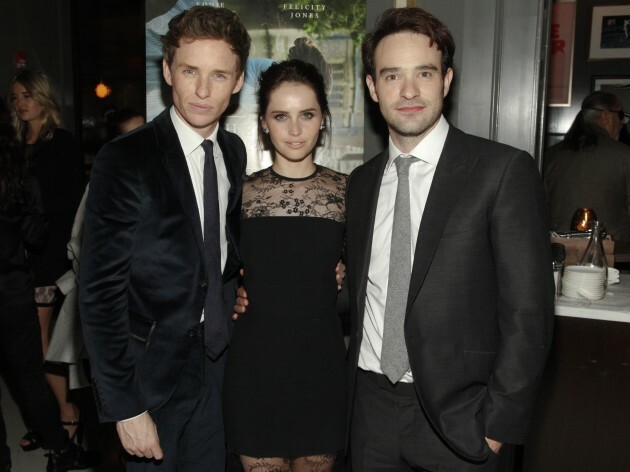 AP / Press Association Images AP / Press Association Images / Press Association Images
A Stephen Hawking biopic has Oscar bait written all over it. Thankfully, this one appears to be actually quite good, winning acclaim for its performances and direction.
Eddie Redmayne's performance as the pioneering physicist has been likened to Daniel Day-Lewis' turn in My Left Foot in terms of physicality. Not a shabby comparison, if you ask us.
See what the hype is all about when the film is released on January 1st.
5. Birdman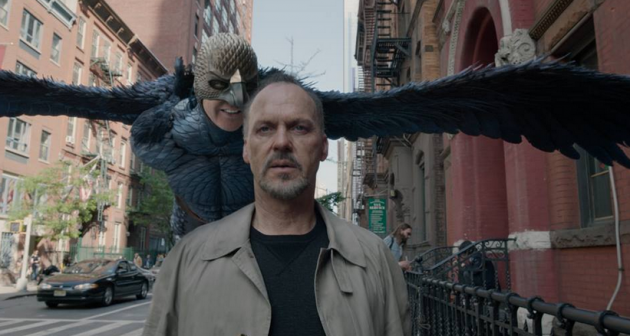 Birdman / Facebook Birdman / Facebook / Facebook
After its bow at the Venice Film Festival, Birdman was described as "a creative triumph of every level" and Michael Keaton's performance as a washed-up actor trying to stage a comeback – art echoing real life? – was cited as an Oscar contender.
It opened in limited release this past weekend in the United States and screened as the "surprise film" at last week's London Film Festival. Needless to say, the hyperbolic praise has continued to pour in.
But will it, forgive the pun, fly at the Oscars, though?
Hard to say. On one level, it may just be too off-the-wall for voters to latch onto. On the other hand, it took in an incredible $420,000+ from four locations in the United States last weekend.
Only time will tell.
6. Inherent Vice
When  the trailer for Paul Thomas Anderson's psychedelic crime romp dropped, the internet went crazy. Even M. Night Shyamalan got excited.
Screenings at New York Film Festival demonstrated that it more than lives up to the hype. Variety called it an "unapologetically weird, discursive and totally delightful" and The Guardian hailed it as "a ramshackle triumph".
In other words, it literally hasn't a hope with Oscar voters, but ought to do well with PTA disciples and critics.
Oh well.
7. Wild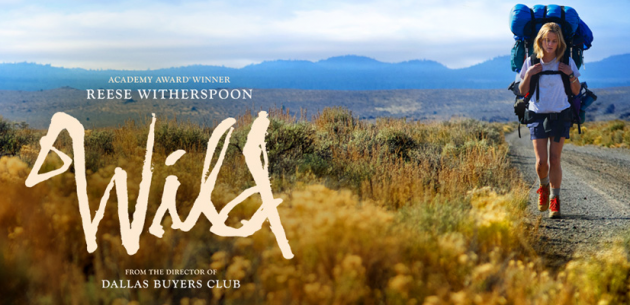 Fox Searchlight Fox Searchlight
It's the year of the Reesurgence as Reese Witherspoon seems to be everywhere. With roles in three prominent films and a producing credit on Gone Girl, it's safe to say she's back.
Witherspoon's best shot at Oscar glory comes in the form of Wild and prognosticators have already installed her as a leading favourite for Best Actress. The film itself has been well-received, but seems unlikely to be a major threat in other categories.
8. Interstellar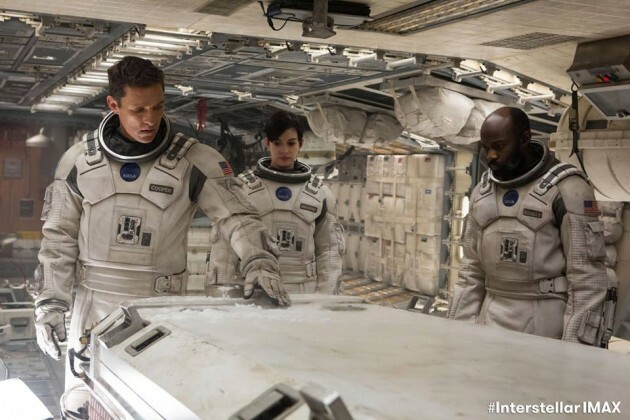 Interstellar / Facebook Interstellar / Facebook / Facebook
Despite its imminent release date, we still don't have a notion as to whether Christopher Nolan's latest is any good or not. Reviews are embargoed until the week of the October 28th, but early word suggests he could be on to a winner…
Expect it to fare well in technical categories and land a coveted Best Picture nod, if not a long-awaited Best Director nomination for fanboy favourite Christopher Nolan.
9. Unbroken
MOVIECLIPS Trailers / YouTube
Nobody has seen it, but Angelina Jolie's tale of an Olympic athlete taken as a prisoner of war during World War 2 is the favourite for Best Picture. How does that work?
It has all the ingredients of an Oscar winner – war, adversity, inspiration. It also has the Midas touch of Angelina Jolie, a script from the Coen Brothers and a leading turn from rising actor Jack O'Connell, most recently seen in '71. (Domhnall Gleeson co-stars.)
However, the fact that the film has not screened at any festivals and will instead hold its world premiere in Australia next month has caused many to question whether it is actually any good.
And the rest…
Movie Trailers / YouTube Movie Trailers / YouTube / YouTube
Following further screenings at last week's London Film Festival, Foxcatcher is still very much in the mix for some awards. Ditto Mike Leigh's beloved biopic Mr. Turner. (Oscar winner Timothy Spall anyone?)
You can probably count Jon Stewart's Rosewater out following kind but tepid reviews. Tim Burton's Big Eyes remains a mystery, but the trailer displays some promise. Expect five-time nominee Amy Adams to feature in the race. Disney's musical Into The Woods has also yet to be seen. Ditto Clint Eastwood's American Sniper.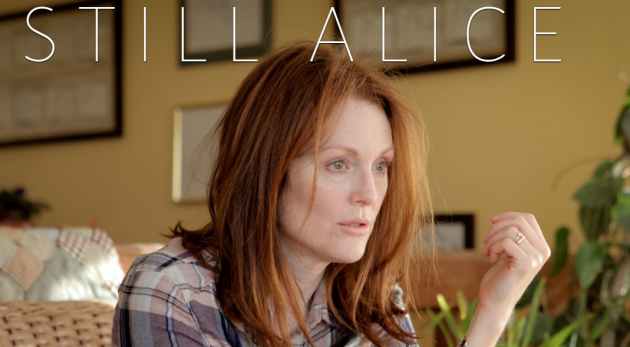 Sony Pictures Classics Sony Pictures Classics
A few underdogs have emerged. Julianne Moore is being tipped for glory for her performance as a woman diagnosed with early onset Alzheimer's in the little film Still Alice. 
Meanwhile, Sundance winner Whiplash is this year's little indie that could. With universal acclaim and many tipping JK Simmons (you know him) for Best Supporting Actor, this film about a young drummer who goes to extreme lengths to perfect his craft is one to look out for.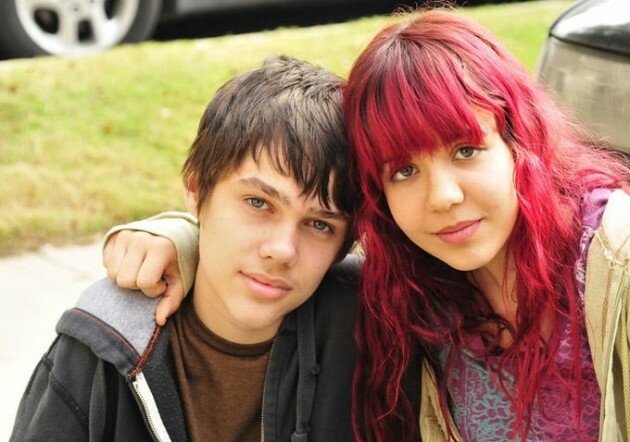 IFC IFC
And what of Boyhood? Critically admired and unlike anything else that has been released this year, many are beginning to think that maybe, just maybe, it could go all the way.
Patricia Arquette has already been singled out as a lock for Best Supporting Actress and without any definitive frontrunner, many think it could do what The Hurt Locker and pick up a few others against all the odds. Watch this space.
Cartoon Saloon / YouTube Cartoon Saloon / YouTube / YouTube
As for Irish interest, Cartoon Saloon's Song of the Sea has garnered incredible reviews after screenings at Toronto Film Festival and a red carpet reception at London Film Festival.
Having previously earned an Oscar nomination for The Secret of Kells, expect the Kilkenny-based animation studio to repeat its success with this enchanting gem. (Sure, according to the Los Angeles Times, it's a dead cert. Get those suits ready.)