THE OSCARS MAY be a few months away, but the word "Oscars" is already beginning to crop up in conversation.
So, what could be in contention this year?
Suffragette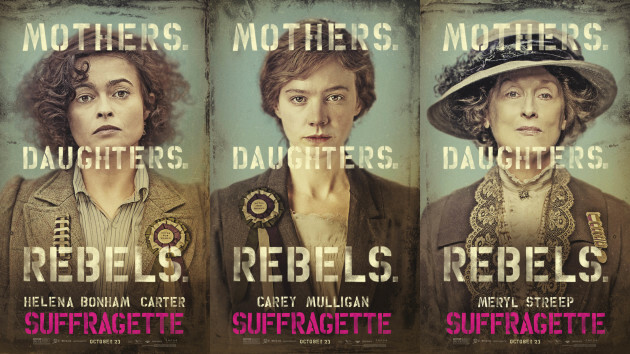 Release date: 16th October 2015
Starring Carey Mulligan, Meryl Streep and Helena Bonham Carter (aka The Holy Trinity), Suffragette follows the women who dedicated themselves to winning women the right to vote.
Will make all feminists want to punch the air with delight, we're sure.
Beasts of No Nation

Netflix Netflix
Release date: 16th October 2015 (on Netflix)
Directed by Cary Fukunaga of True Detective notoriety, Beasts of No Nation tells the story of Agu, a child soldier fighting in the civil war of an African country. Idris Elba stars as a warlord who takes on Agu and teaches him everything he needs to know about war.
Intense and certainly not for the faint of heart, if early reviews are anything to go by.
Will be available on Netflix from October 16th.
Brooklyn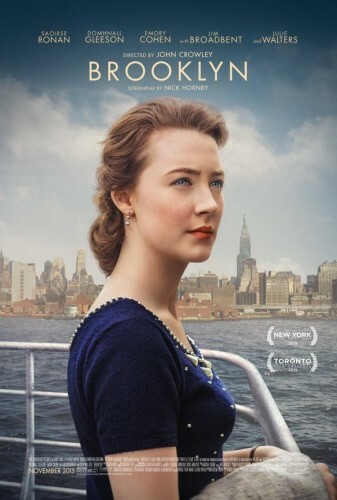 Release date: 6th November
The toast of the Sundance Film Festival earlier this year, the lush big-screen adaptation of the Colm Tóibín novel looks set to make quite a splash later this year.
COYBIG!
Steve Jobs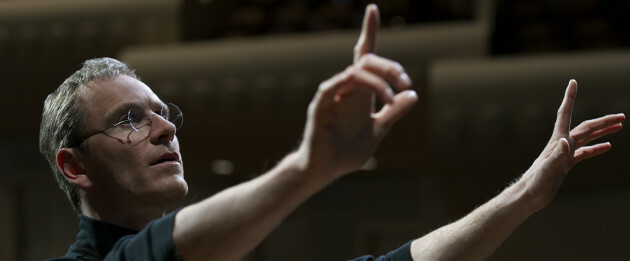 Release date: 13th November 2015
You can probably guess what this one is about.
Michael Fassbender is already generating Oscar buzz for his performance as the Apple founder. Will we see a Kerryman on the Oscar podium next year? Only time will tell…
Black Mass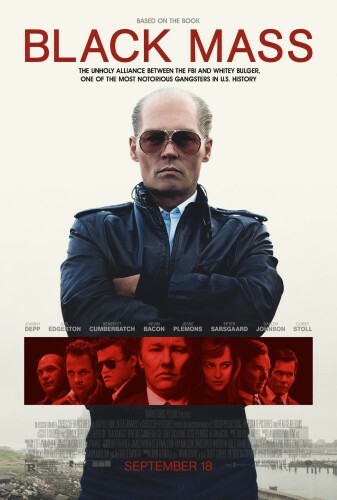 Release date: 27th November 2015
The story of infamous Bostom mobster Whitey Bulger finally comes to the big screen. The film itself hasn't garnered the best reviews, but critics are united in one thing: it's Johnny Depp's best performance in years.
Could an Oscar nomination be on the cards? We'll just have to wait and see.
Carol
Release date: 27th November 2015
It may only be September, but Carol has already been hailed as one of the films of the year.
Starring Rooney Mara as a department store clerk who falls for an older woman (played by Cate Blanchett), it looks both pretty as a picture and pretty damned excellent.
Watch out for it.
The Danish Girl
Release date: 1st January 2016
Eddie Redmayne follows up his Oscar-winning performance in The Theory of Everything with another transformative role. Here, Redmayne plays artist Lillie Elbe, one of the first people known to have undergone gender reassignment surgery.
Directed by Academy Award-winning filmmaker Tom Hooper, the film was warmly received at the Toronto International Film Festival and looks set to be one of the year's most talked about films. Will Eddie do a two in a row?
Joy
Release date: 1st January 2016
Joy tells the story of Joy Mangano, a single mother-turned-entrepreneur. Directed by David O. Russell and starring Jennifer Lawrence, it looks slick as hell. (Even if it's invited some controversy over J-Law's age…)
Room
Release date: 29th January 2016
It's been the talk of both Telluride and Toronto International Film Festival. Yes, this film from our very own Lenny Abrahamson has been described as an "emotional rollercoaster".
Have your Kleenex at the ready, we suggest…
Spotlight
Release date: 29th January 2016
Spotlight is an ensemble drama that tells the incredible story of the team of Boston Globe journalists who uncovered child sex abuse in the Boston Archdiocese.
Hailed as "important" and "powerful" it's already being tipped as an Oscars frontunner.
Other films to keep an eye out for… The Hateful Eight, Truth, The Revenant, The Martian, Bridge of Spies.