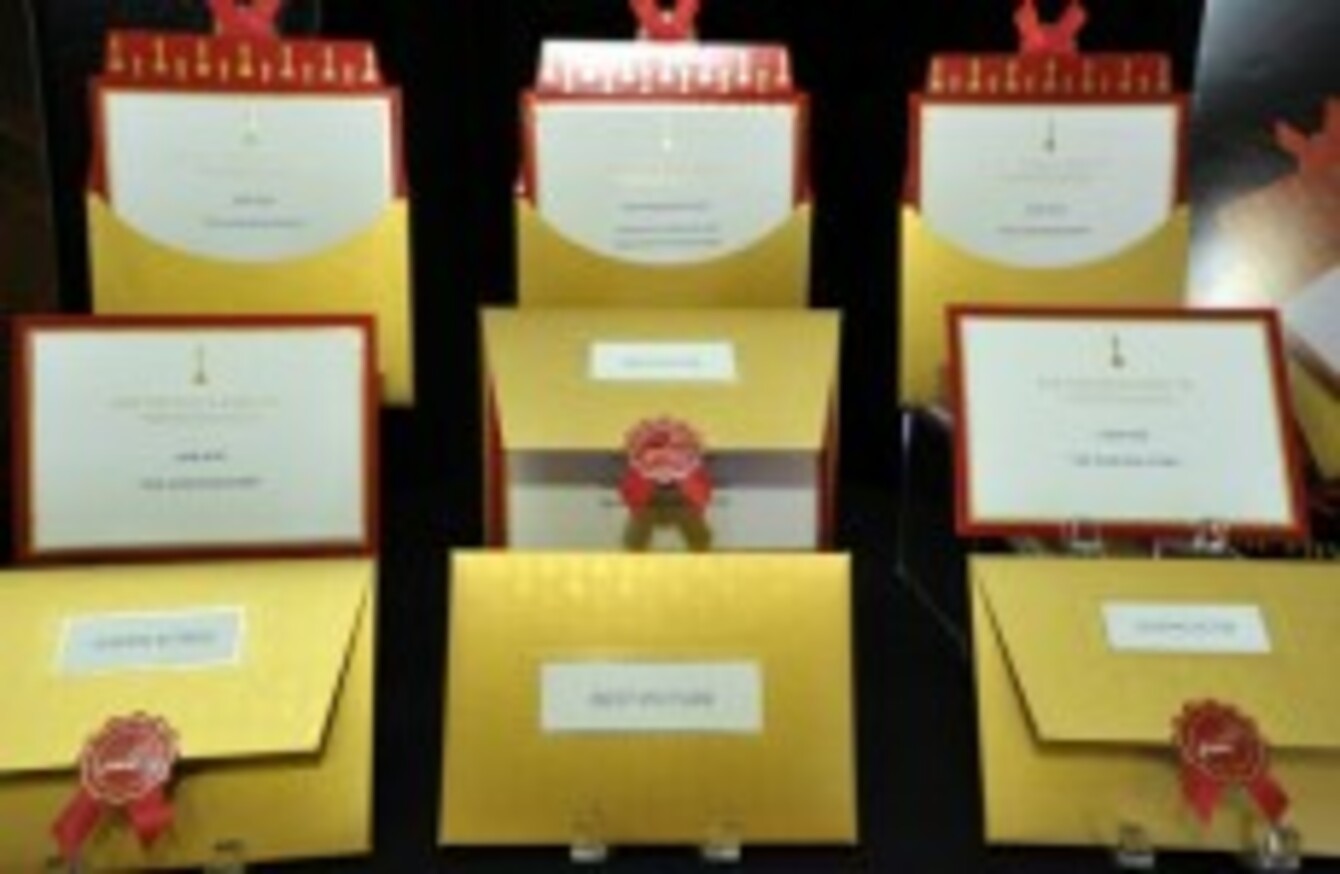 Image: AP/Press Association Images
Image: AP/Press Association Images
IT'S NOT LONG now until this year's Academy Awards are given out to those well deserving winners.
The ceremony will take place this Sunday, March 2, and will be hosted by everyone's favourite dancer, Ellen DeGeneres.
BUT, she needs a bit of help, of course. Co-producers Craig Zadan and Neil Meron have announced the full award presenter line-up and it's pretty damn impressive.
Among them are best actress nominee Amy Adams and past winners Charlize Theron, Jennifer Lawrence and Sally Field (YOU LIKE ME). Supporting actor nominee Bradley Cooper will also hand out a gong and best actor winner, our very own Daniel Day-Lewis, is presumably prepared and already deeply emerged in the character of an Oscar presenter.
The full list, you ask? Oh, ok.
Amy Adams
Kristen Bell
Jessica Biel
Jim Carrey
Glenn Close
Bradley Cooper
Penélope Cruz
Benedict Cumberbatch
Viola Davis
Daniel Day-Lewis
Robert De Niro
Zac Efron
Sally Field
Harrison Ford
Jamie Foxx
Andrew Garfield
Jennifer Garner
Whoopi Goldberg
Joseph Gordon-Levitt
Anne Hathaway
Goldie Hawn
Chris Hemsworth
Kate Hudson
Samuel L. Jackson
Angelina Jolie
Michael B. Jordan
Anna Kendrick
Jennifer Lawrence
Matthew McConaughey
Ewan McGregor
Bill Murray
Kim Novak
Tyler Perry
Brad Pitt
Sidney Poitier
Gabourey Sidibe
Will Smith
Kevin Spacey
Jason Sudeikis
Channing Tatum
Charlize Theron
John Travolta
Christoph Waltz
Kerry Washington
Emma Watson
Naomi Watts