1. How much do you like bananas?


2. How acceptable are dungarees, as a fashion statement?
Fine, if maternity fashion is your thing.
The 1970s called, they want their legwear back.
Both fetching and practical.


3. You meet your friend, who seems somehow... different. Suddenly you notice this tattoo. What do you do?
Laugh and say 'Nice tattoo!'
Carry on chatting as if nothing has happened, but plan to erase them permanently from your life.
Immediately stage an intervention (or in medical terms, a Mintervention.)


4. Which sentence best describes your response to this photo?
"Well, they really nailed that Minion cake."
"I'm just happy that Minion is in such obvious agony."
"Eh... for the next birthday let's just have Thomas the Tank Engine?"


5. Vigilance test: What is the Minion up to here?
Plotting a giant traffic disruption in north Dublin to create the chaotic social conditions that enable a political coup.


6. How erotic do you find this image?


7. Look at this. How do you feel?
OMG, Minions are literally indoctrinating our youth.


8. The war is over. The Minions have won and are in control. You are the leader of a small resistance group who must operate in disguise. Which do you choose?
Minion shoes
alibaba
Minion bra and knickers
Knitted Minion codpiece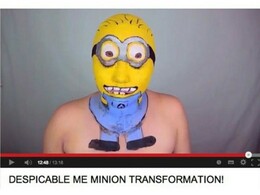 Minion face makeover.


9. You come across a group of Minions roaming the streets of Dublin. What do you do?
Call for backup. Hope it arrives before you are overcome by Minion-mania and start posting Minion memes on Facebook.
Using a cleverly-laid trail of bananas, lead them into the road where they are mown down by the 77a to Tallaght. Answer all the questions to see your result!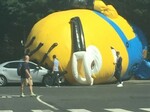 Erin Van Londen
You scored out of !
You failed. Humanity is doomed.
We are all now slaves, toiling to supply our overlords with bananas. Thanks for nothing.
Erin Van Londen
You scored out of !
You fought valiantly, but in vain.
Humanity is now enslaved by Minions, existing only to supply them with bananas. Sorry.
Erin Van Londen
You scored out of !
You saved the world!
The Minions are gone! Humanity breathes again! Traffic moves freely on the streets of north Dublin!