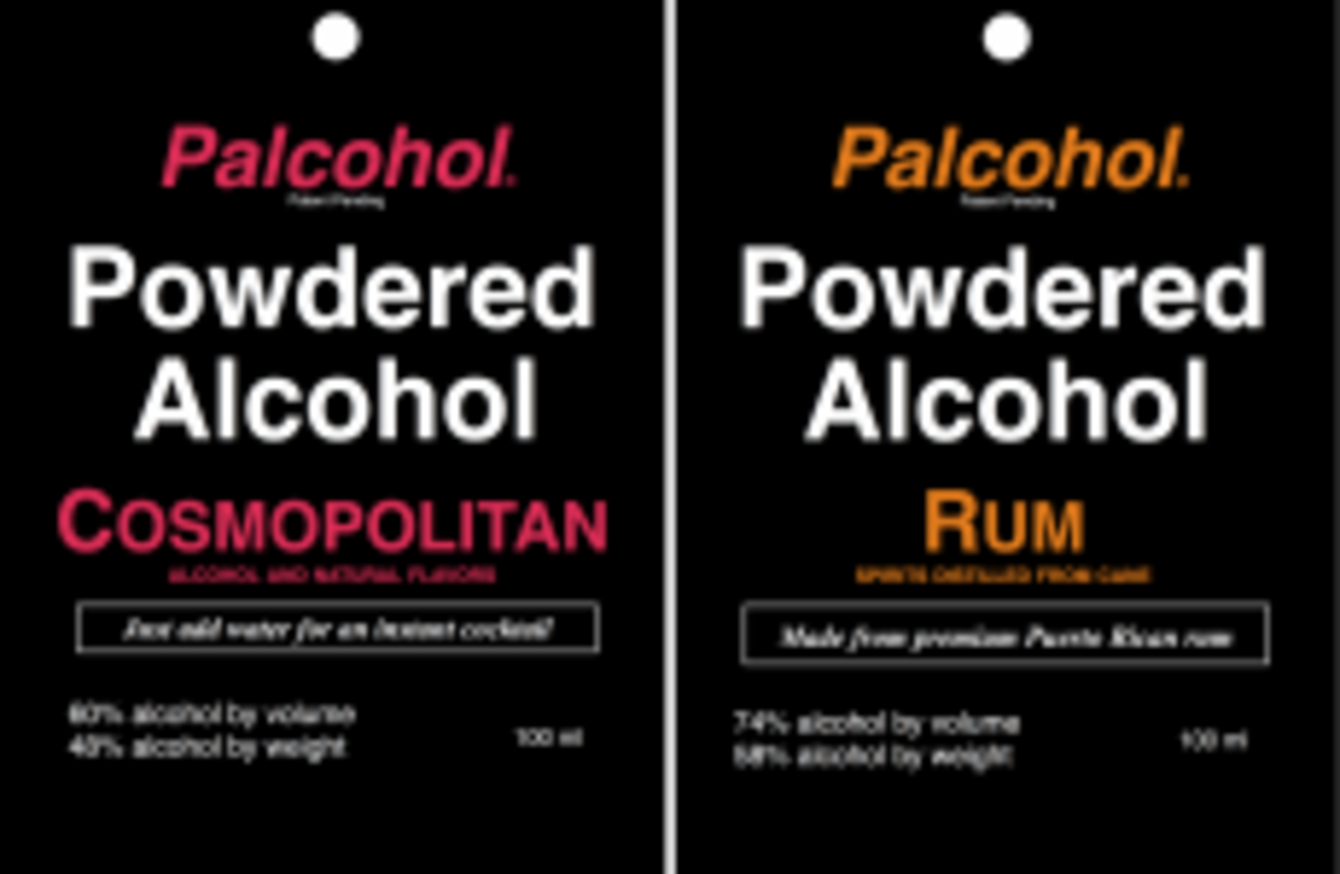 POWDERED ALCOHOL? Yes, it's now a real thing, and it has been approved for sale in the US.
The product, called Palcohol, got the official stamp of approval from a government agency earlier this month.
It comes in a sachet, and you can add it to any liquid to make an alcoholic drink. The official website also suggests that you could sprinkle it on food. Safe to say that if it came to Ireland, it would change the 'sneaky naggin' game forever.
Palcohol is being released in six versions – vodka, rum, Cosmopolitan, Mojito, 'Powderita' and Lemon Drop. So why do we need it? According to the website:
Why? Sometimes liquid isn't convenient. Because Palcohol is powder and very light, you can take it just about anywhere to enjoy a cocktail!
Really? Sprinkling it on food?
Can Palcohol be added to food? I suppose so, but you're not adding flavor to the dish, just alcohol. As Palcohol is a new product, we have yet to explore its potential of being added to food. You have to add Palcohol after a dish is cooked as the alcohol will burn off if you cook with it.
The company has faced controversy after some publications discovered a previous version of its website, which has since been removed. That version suggested:
Sprinkle Palcohol on almost any dish and give it an extra kick. Some of our favorites are the Kamikaze in guacamole, Rum on a BBQ sandwich, Cosmo on a salad and Vodka on eggs in the morning to start your day off right.
It also pointed out that "Yes, you can snort it. And you'll get drunk almost instantly because the alcohol will be absorbed so quickly in your nose." (The new version advises people against snorting Palcohol.)
Surely this can't be a good idea.
via Gawker