EACH WEEK, WE'LL be taking a peek into some of our faves' makeup bags to see their must-have products, because we're nosey. This week, it's the turn of freelance makeup artist Michelle Treacy. You can follow her on Instagram here.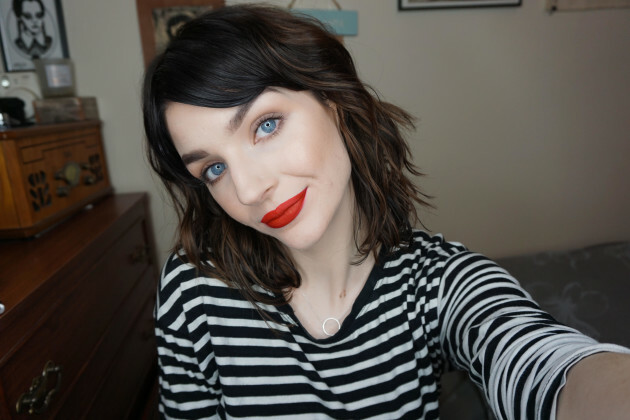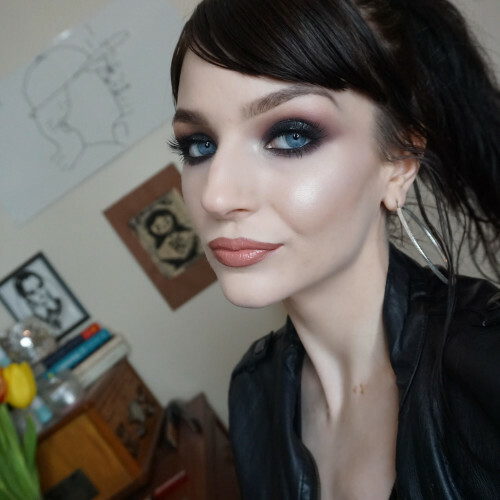 Her earliest makeup memories
"I've been playing dress up for as long as I can remember. I was always a girly girl growing up.
I remember watching old movies with my Mam & my sister and being so infatuated by how glamorous the actresses were, like Audrey Hepburn and Grace Kelly. The makeup they wore was simple but still glamourous and it was used to enhance their own beautiful features, rather than completely change them.
"For the most part, thats how I personally like to use makeup, to enhance rather than change. That's not to say that in my school days I didn't wear pan stick foundation number 13, which was 40 shades too dark for me, pink and white unblended eyeshadows with a black kohl waterline, no brows and layers upon layers of lipgloss, but we were all there, right?
"That's the fun thing about makeup for me, today I can pretend to be Audrey and tomorrow I can dress up as Barbie. I go wherever my mood takes me, I only aim to still resemble myself when I'm done."
Her makeup bag and what's inside
"My every day makeup routine is quite simple. Unless I'm in work and a certain look needs to be worn, I'm all about minimalism and having one stand out feature. My favourite thing to wear is lipstick, I love reds and bolder colours. I also love a good blown out smokey eye, but you'll rarely see me wear both together.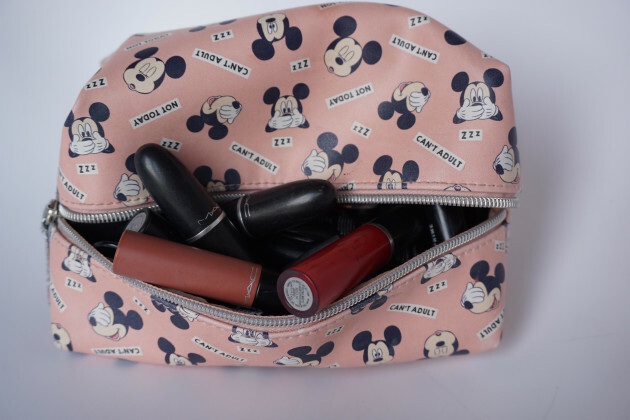 "With foundations it seems that if the colour is right the finish won't be, or vice versa. One that I go back to over and over is The Ordinary Coverage foundation, it's really cheap and wears well.
"I recently got the Anastasia Beverly Hills Stick foundation and after two weeks of wearing it every day, I'm really really impressed. This may be a keeper.
"For concealer I mix the Maybelline Age Eraser brightener and the Collection Lasting Perfection concealer in 'Extra Fair'.
With contouring, I like to first apply MAC Prep & Prime concealer pen in Medium Plus, & top it with 'Baby Don't Go' blush. It's the perfect shade to warm up pale skin, but it has been discontinued and as you can see mine has been a tad bit over loved so now I'm on the hunt for a new contour product.
"I've also been loving Mary Lou-manizer highlighter from The Balm recently, I love that it comes in a mini trio too, I sometimes use the other shades on on my eyes.
"I COULD NOT LIVE WITHOUT 'Groundwork' paint pot & 'Teddy' pencil from MAC. Excuse the size of 'teddy' in this picture but trust me when I say I use this everyday, he makes sure my eyes are always looking their bluest. Together they create the perfect 'dressed' eye for daytime without being too much and can give me a super smokey sultry eye in seconds by adding more pencil and a shadow.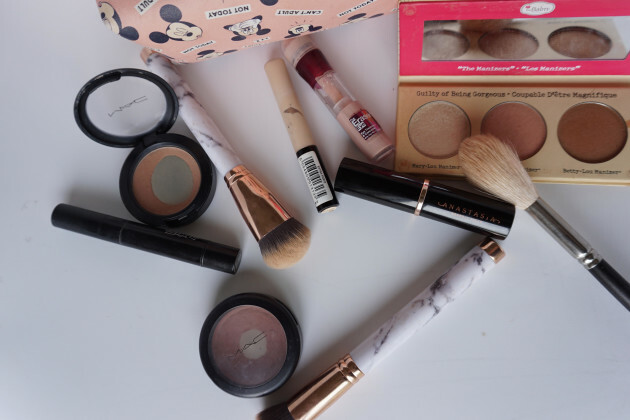 "I've been loving the Huda Beauty Warm Obsessions palette also , it has the most perfect colours that fit in my every day makeup bag. I always curl my lashes, use heaps of mascara and sometimes add a nude pencil to my waterline.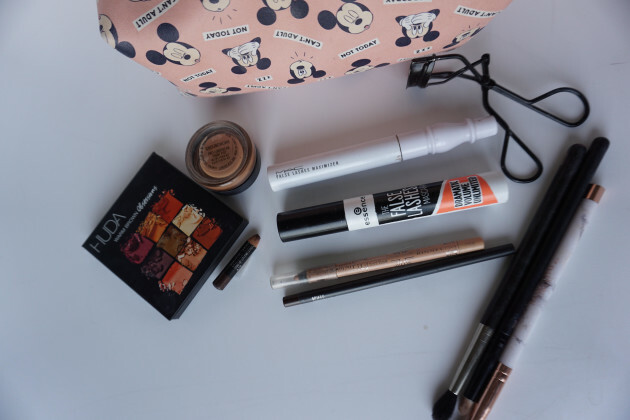 "I have so many lipsticks, I know everyone says that but honestly, out of everything I own, lipsticks take up the most of my storage, and I always have 6 or 7 in my bag.
I have so many brands of lipstick that I like, Kat Von D, Urban Decay, The Balm, NYX … but my favourites are still from MAC. I feel my most confident wearing a red lip, 'Ruby Woo' and 'Feels So Grand' are my must haves. Although lately, I'm going through a phase of wearing 'Chilli' a lot. If I'm feeling nude it'll either be 'Velvet Teddy' or 'Twig'.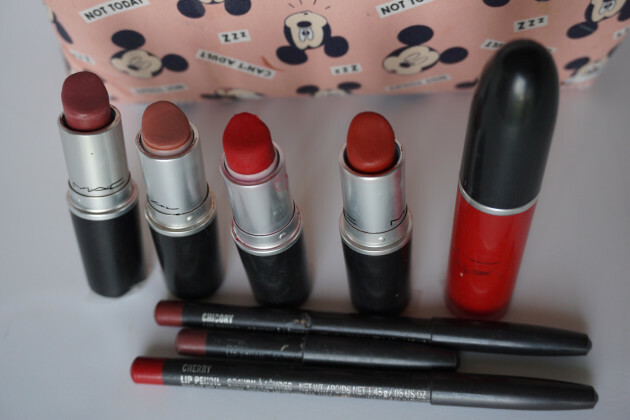 DailyEdge is on Instagram!