SPOTTED A NICE motor for sale on DoneDeal there if you're looking for one?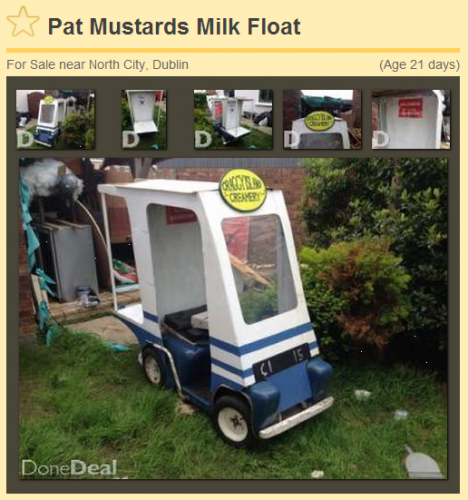 DoneDeal DoneDeal
Fair turn of speed on this one though. According to the description:
Milk float for sale, good working order, some yoke to go around roundabouts in the wet, features Craggy Island cruise control (brick on the accelerator).
Drives like a dream:
It's great for the ladies too, apparently.
The moths only love this yoke, she's seen more action than a Mrs Doyle's teapot.
MrHick726 / YouTube
We can't help notice that this isn't the REAL Pat Mustard's milk float. The design is a bit… smaller. Maybe it's an updated compact model.