GLASTONBURY 2014 HAS sold out. Yes, that's the festival happening next year, with no line-up announced yet.
The usual technical glitches interfered with the hundreds of thousands of hopefully who had registered to buy tickets to the enormous UK festival.
All 120,000 tickets on sale were hoovered up in just 87 minutes, leaving a lot of people pretty pissed off that they hadn't managed to secure one.
Then again, there were those who totally didn't want to go anyway so why are you even asking.
1. There was nostalgia…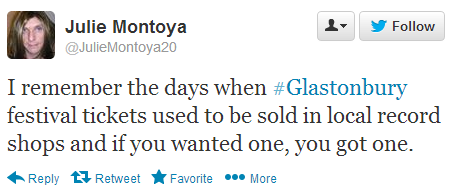 2.
3. There were those who don't understand why you're overreacting so much and probably wouldn't even go only the ticket like just showed up on their doorstep and it's all so what-ever

4. Then there were those who think it's gone too mainstream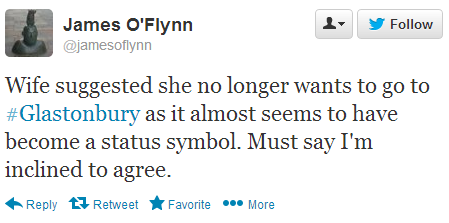 5.
6. Some hate everything it has become and you should all be ashamed
7. Did not want to go anyway, never did, y'hear?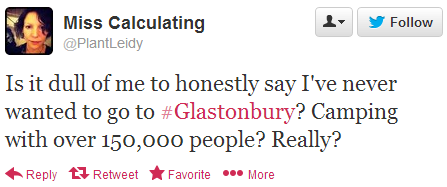 8. Or just didn't understand the reasoning at all really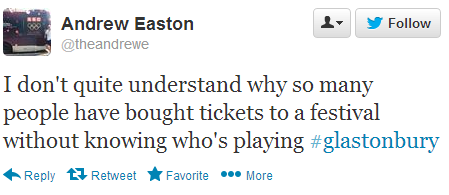 9. There were conspiracies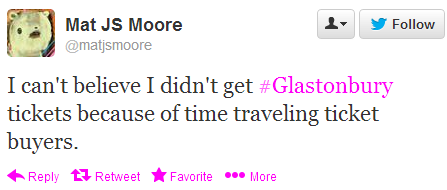 10.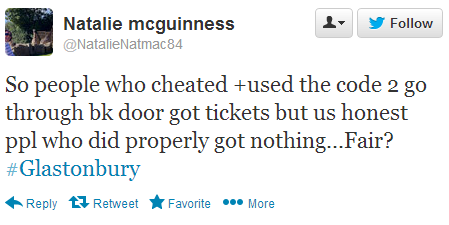 11. You're all just idiots anyway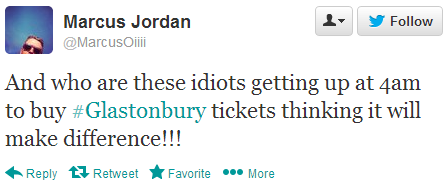 Then there were the smug few. No sympathy here lads, none at all.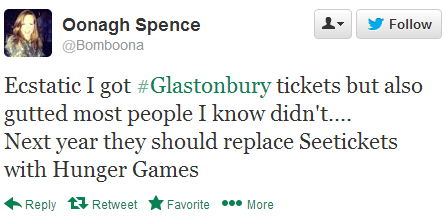 Maybe 2015...