The Browser
They may not shop in Penneys regularly but they've taken home a few nice bits and pieces for less than a tenner in their time.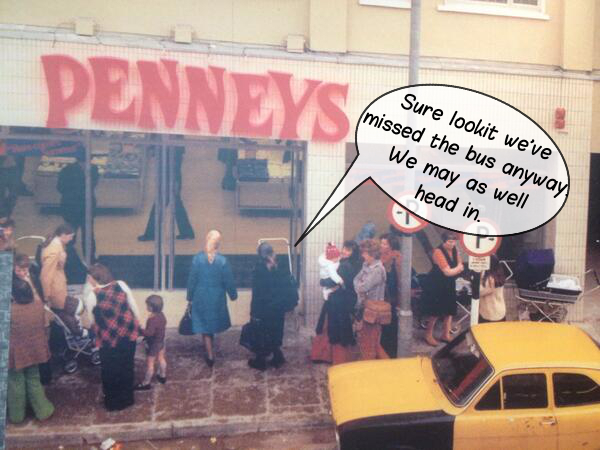 Fiona Hyde Fiona Hyde
The browser tends to pass through on their lunch break or take a slight detour out of curiosity on the way home from work, so they won't hesitate to drop their purchases if the queue is too long.
The Bargain Hunter
Ever notice those Penneys sale rails with the red and white signs? The bargain hunter has a sixth sense when it comes to them and won't be long elbowing you out of the way.
Sarah Doran Sarah Doran
Never mind what's on sale it's "Penneys, €1″.
That's ALL that matters.
The Tourist
Foreign visitors to Penneys come in two forms: The ones from countries who have Primark stores and the ones who've only heard about them.
The fresh meat (those who've yet to be exposed to its charms) will spend hours in store, picking up as many bargain items as possible and foolishly venturing to the fitting rooms in the hopes of trying them on.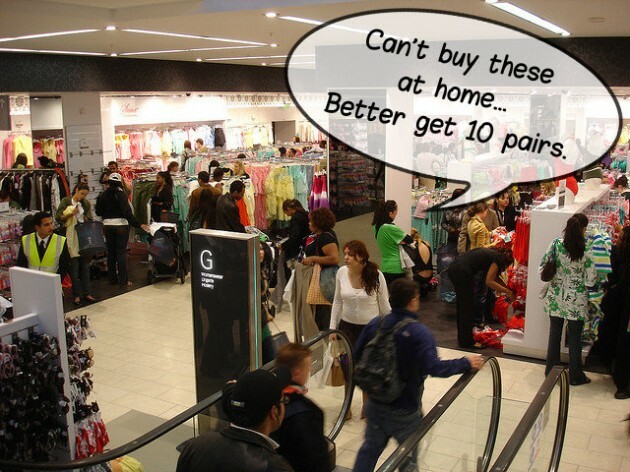 Flickr Flickr
Those who DO have Primark are less impressed, but they'll probably still spend a good while trying to decide what's worth cramming into their hand lugagge.
The shopper who thinks they can do better
It might be hard to believe but there are some people out there who think Penneys best just isn't good enough.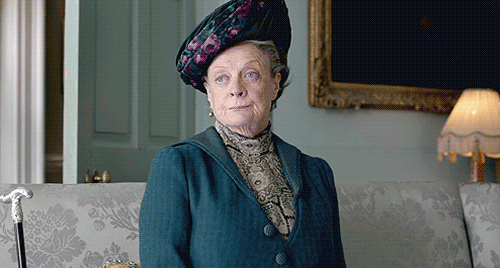 Giphy Giphy
They'll come in to have a look around and then argue that, while they might seem like good value, clothes from Penneys only last a few washes before losing their shape or colour.
Would you not be better spending an extra few quid on something you'll get good wear out of?
The one who only comes in during emergencies
The emergency shopper who dashes in to find cheap shoes to replace the ones that are cutting the feet off them probably appreciates Penneys more than anyone else.
Flickr Flickr
The shop has saved many a surprise shopper who found themselves in a bit of a pickle.
Sure where else could they go to find an reasonably priced umbrella?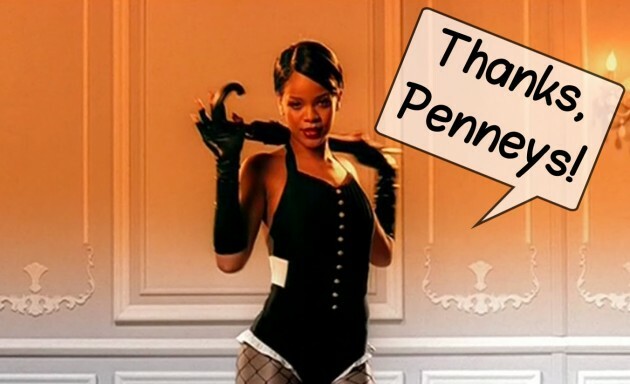 Screengrab Screengrab
The Pyjama Party
If there's one thing the people of Ireland flock to Penneys for it's the pyjamas: They come in a whole host of shapes and sizes, textures, colours and styles.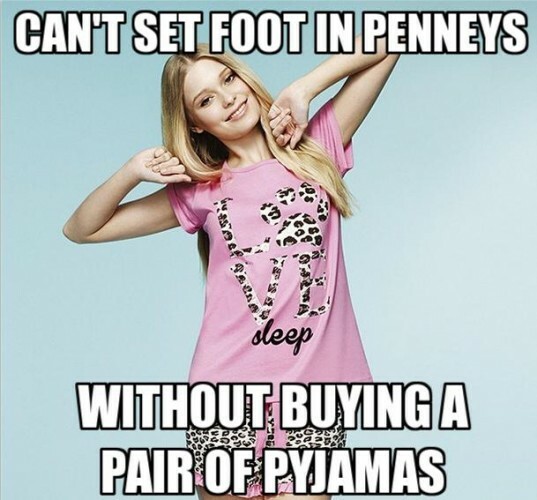 Primark Primark
The Penneys pyjama shopper already has at least several different varieties of sleep wear at home, but can't resist coming back for more.
We're pretty sure the shop is partially to blame for Ireland's onesie boom.
The Bits and Bobs Brigade
They may not be mad about the clothes but the accessories and seasonal items prove irresistible to shoppers who love finding quirky odd 'n' ends to add to their collections.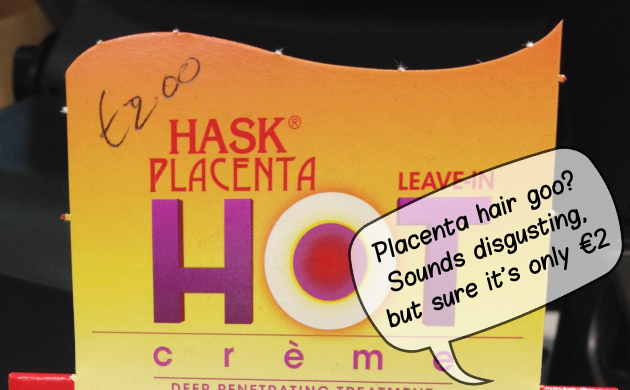 Fiona Hyde Fiona Hyde
Novelty sunglasses? They've got them all.
And yes, they've even got a pair of these bad boys.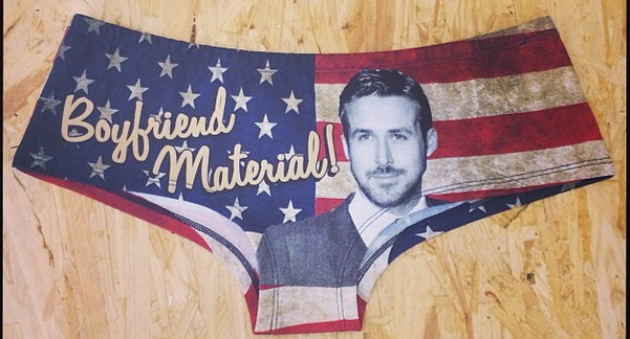 Primark Primark
Cut price costume hunters
If you're in need of some fancy dress attire but don't have cash to flash, who are you going to call?
Penneys.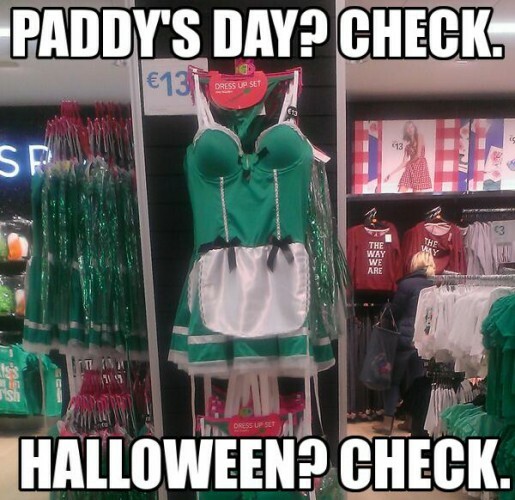 @backpedalling @backpedalling
Holiday Hoarders
Friends make sure friends are supervised while shopping for holidays in Penneys.
Flickr Flickr
Giggling Girlos
This gaggle of girls/women are generally found moving in packs and calling to each other in code across the shop floor.
They can often be heard passive aggressively describing all manner of clothing and accessories picked up by their friends as 'only massive' (in the Dublin area that is – regional alternatives apply).
style.mtv.com style.mtv.com
They'll spend a large amount of their time huddled in front of the make-up concessions, most likely obliterating what's left of the already mutilated tester cosmetics.
Yer wan who hogs the mirror
We ALL know the line for the fitting room is huge but that's no excuse for bringing your 12 items over to one of the few available mirrors and spending the guts of an hour admiring yourself.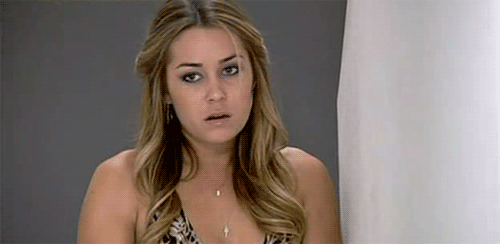 Giphy Giphy
Some shoppers just want a quick gawk at a coat or hat, so why not hop to it and share the looking glass with the rest of them, eh?
The Penneys Obsessive
You can buy pretty much anything and everything in Penneys (bar groceries and a few other items) and the Penneys obsessive does just that.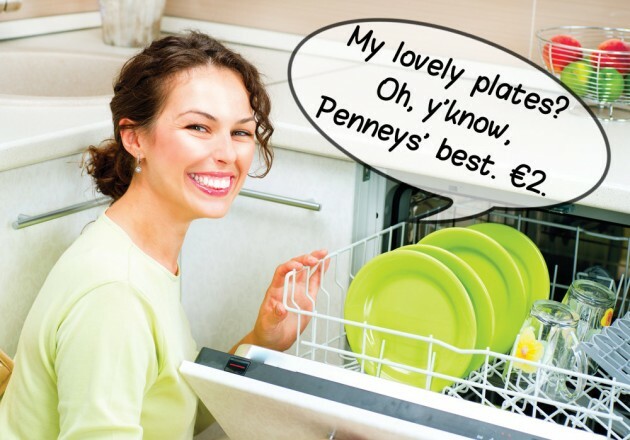 Shutterstock Shutterstock
Not only are their clothes and shoes ALL from Penneys, so are their bags, their bed clothes and at least half of their household accessories.
They know when the deliveries come in and will be ready and waiting – armed with a basket – to pounce on the next new item the store has to offer.
Don't think we've forgotten abou the long-suffering Sales Assistant
These creatures can be found hunched over a wooden board making futile attempts to fold clothing perfectly and stack the items in size order.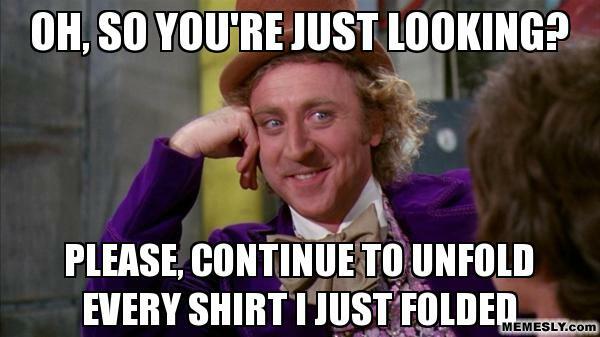 Memesly Memesly
Don't even get them started on what awaits them when they have to clear out the fitting rooms before closing time.
Or the cheerful cashier
While the majority of Penneys staff are perfectly friendly and helpful, there's always ONE at the cash desk who clearly can't be bothered.
Imgur Imgur
Nothing says "come again soon" like taking your cash and shoving that massive paper bag at you across the counter without so much as a single word.
Spare a thought for them next time you're in, eh?