IT MAY BE Valentine's week but one Irish couple have set the romance bar pretty high.
This sign is hanging on Bride Street in Dublin 8, near St. Patrick's Cathedral and seems to be a proposal from someone who's recently emigrated but will be home soon.
The text reads "Didn't get chance, to send a card, Oz without you, is just too hard, so I'll be home soon and down on one knee, I love you bunny, please wait for me. Love B xxxx"
Dublin graffiti artist Maser put a snap of the sign on Instagram and we took this shot today to let you get a closer look.
Do you know who this? If so then drop us an email to tips@dailyedge.ie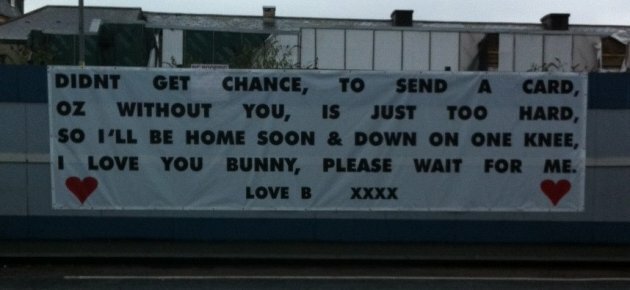 Photo: Conor Behan / DailyEdge.ie