Pick your present carefully...
Some sort of alcohol in a fancy package
A lovely Christmassy candle
Whatever book happened to be top of the charts when your mam was in the bookshop
A really, really terrible last-minute present because your work colleague forgot about Secret Santa
A ridiculously cosy bathrobe
This novelty Irish tshirt that your uncle sent you from abroad
A reasonably-priced piece of jewellery from a friend
A cheap but expensive-looking watch ("oh my god, you really shouldn't have") Answer all the questions to see your result!
Netflix
You scored out of !
Sing Street
It might not be associated with Christmas yet, but there's a wholesomeness and warmth to John Carney's coming-of-age comedy drama that could see it become an Irish Christmas favourite in the future. Absolute bangers throughout as well.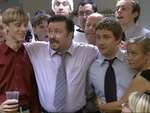 BBC
You scored out of !
The UK Office Christmas Specials
"Chris, why don't you f**k off?" You might scroll past The Office on Netflix because you've seen it so many times, but the Christmas Special episodes are tucked in there and they're essential viewing at this time of year.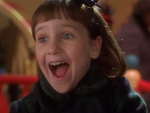 Netflix
You scored out of !
Miracle on 34th Street
A delightfully Christmassy candle can only be accompanied by one thing: the 1994 remake of Miracle on 34th Street. Sit back and bask in the festive glow.
Netflix
You scored out of !
All three Back to the Future movies in a row
It's a marathon, Marty!
Netflix
You scored out of !
Jack Whitehall: Travels with My Father
OK, so it might seem like a da version of 50 Ways To Kill Your Mammy, but Whitehall and his father Michael's lovable relationship provides plenty of funny moments throughout.
Netflix
You scored out of !
Arthur Christmas
This doesn't get talked about enough as a brilliant modern Christmas animated comedy. If you haven't seen it, now's the time.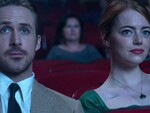 Netflix
You scored out of !
La La Land
If ever there's a time for a musical, it's now.
Netflix
You scored out of !
When Harry Met Sally
As comforting as a big robe. While there's a good few Christmas scenes, the real joy of When Harry Met Sally at this time of year is just the pure romanticism and New York in winter. The gags are pretty good too.
Netflix
You scored out of !
Black Mirror: White Christmas
You want alcohol? Well, here's a nightmarish Christmas episode of Black Mirror to go with it. At a time when there's plenty of high quality schmaltz on TV, this will act as a nice counterbalance. You'll need a drink after it, too.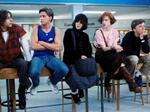 Netflix
You scored out of !
The Breakfast Club
"Don't you... forget about me." *dabs tear away with crumpled wrapping paper* Ferris Bueller's Day Off is also there for a follow up to keep the teen comedy marathon going.
DailyEdge is on Instagram!