Netflix Netflix
IF YOU HADN'T heard, a new film featuring Pierce Brosnan playing a Gerry Adams type figure called Liam Hennessy dropped on Netflix yesterday.
It's called The Foreigner and has had a cinema release in loads of countries around the world, but here in Ireland we had to wait for it to land on Netflix before having a gawk.
And it's an absolute rollercoaster.
1. The first time we come across Liam Hennessy he's topless in bed, flirtatiously chatting with an unnamed woman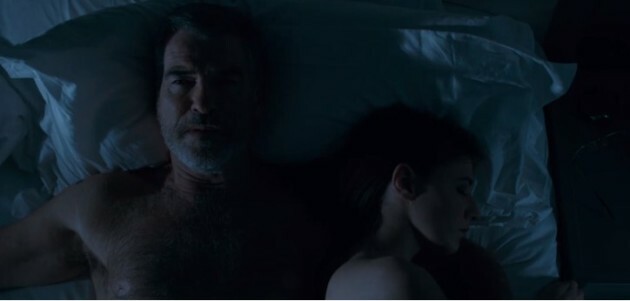 Netflix Netflix
*phone beeps*
"Would I get arrested if I murdered your phone?"
"Destruction of government property? Absolutely"
This is Liam Hennessy flirting.
2. He's rocking some serious tattoos on his shoulders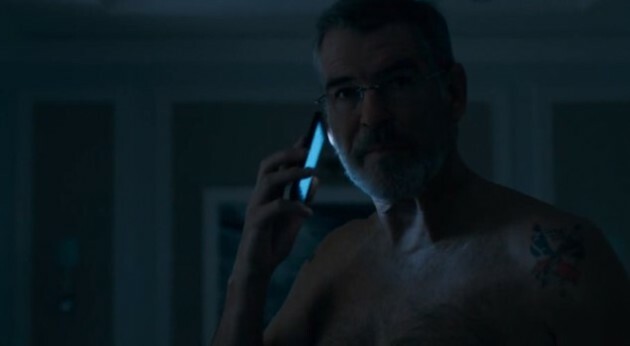 Netflix Netflix
Establishing his Celtic credentials there.
3. This liaison reveals that he's "Deputy First Minister" of a yet to be identified government
Netflix Netflix
Five minutes later, a government official in London calls him "Deputy Irish Minister" and that doesn't exist so we're still at a loss. He's in Belfast, so we're assuming it's the Northern Ireland Executive.
4. Pierce can't really pull off the Northern accent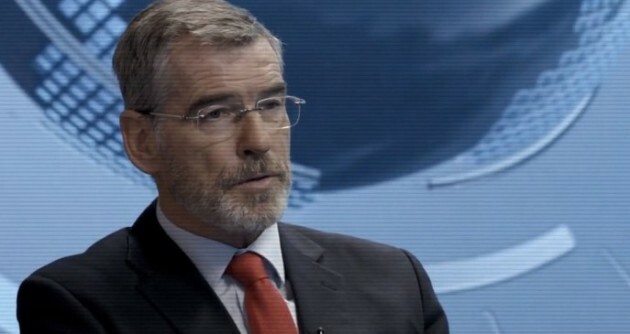 Netflix Netflix
At all.
It's a mix between Scottish, Navan and… Pierce Brosnan.
5. But he really does the "sternly speaking into the phone" act very well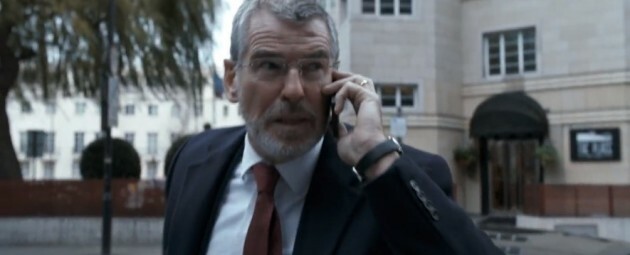 Netflix Netflix
The "authentic IRA" has popped up and bombed a building in London – and Henno has called all the old school IRA heads to a meeting to solve the mystery of who they are.
He's absolutely raging that they've put the peace process in jeopardy.
6. 25 minutes in, and Hennessy has now been called the "First Deputy Minister" by Jackie Chan and nobody is ever going to get his job title right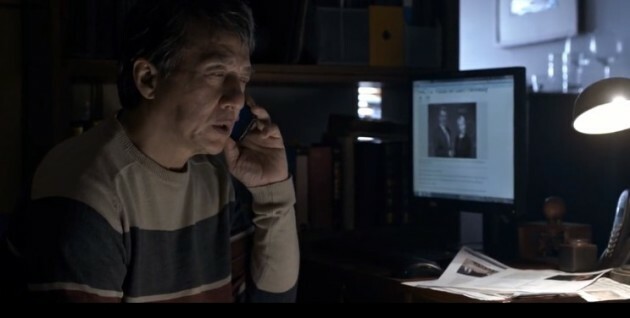 Netflix Netflix
7. You genuinely feel bad for Jackie Chan having to pull off fight scenes at his age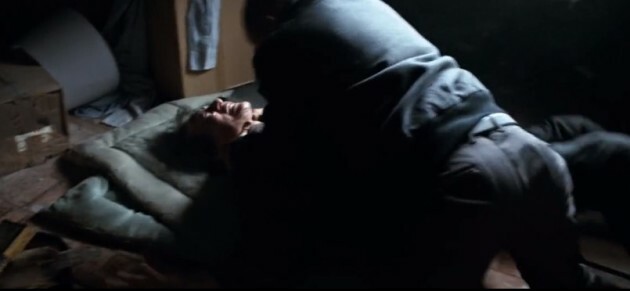 Netflix Netflix
8. When it's not a dimly-lit bedroom, we discover that Liam is having an affair with Charlie Murphy – and Jackie is going to use it against him
Netflix Netflix
No pillow talk this time.
Jackie is trying to get the name of the bombers that killed his daughter – so he's targeting the Hennessy family. His wife basically shames him for no longer being a killer:
9. "I remember there was a time you would have dealt with this properly… those days are gone"
Netflix Netflix
Can you not just kill him already Liam? Enough of this diplomacy and humanity, snowflake.
10. You underestimate Jackie Chan at the start but he ends up leading the whole RA on a wild goose chase through the woods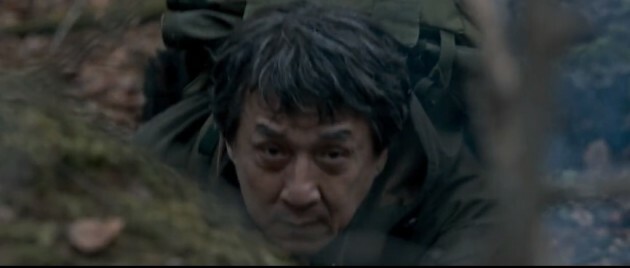 Netflix Netflix
"We need 100 more men from Belfast here!"
11. Liam's nephew is drafted in as a seriously competent operator to fix this mess. But in a romantic twist to end all twists, he's getting with… Liam's wife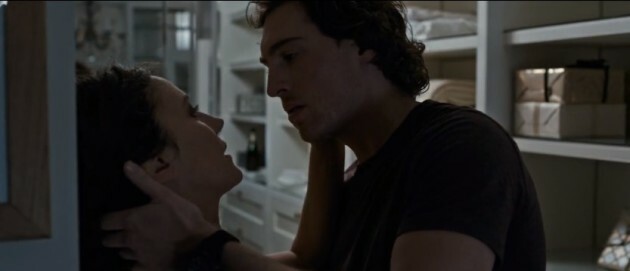 Netflix Netflix
Just before they start shifting she even mentions the fact that he's her nephew.
Great!
12. You get the impression Liam is doing alright for himself on the cash front – he's often sitting around big gaffs wearing nice robes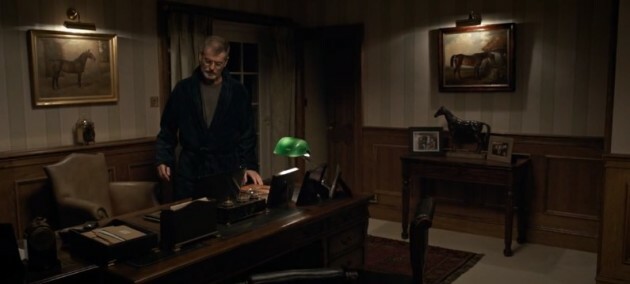 Netflix Netflix
That sweet Deputy Irish Minister salary.
13. As the climactic section begins, Hennessy goes from stern politician to full 'Taken' on all his people who betrayed him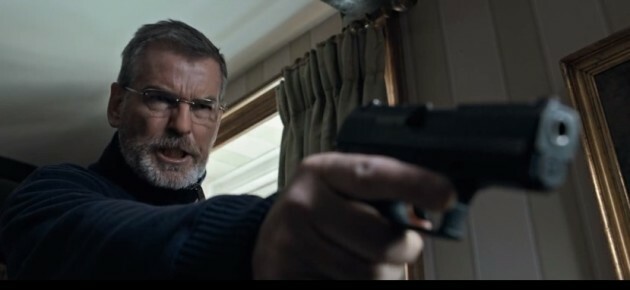 Netflix Netflix
Not to give away the ending, but it's actually quite an intense climax.
14. In the end, The Foreigner is definitely worth watching. It doesn't do a bad job of representing Hennessy's conflict between his past and present, the Irish accents in general are legit and the action scenes are pretty damn good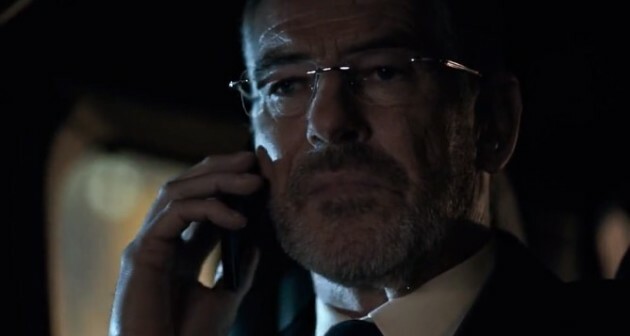 Netflix Netflix
"Hello, I'd like to speak to someone about getting a better value monthly plan because I'm never off my phone."
DailyEdge is on Instagram!