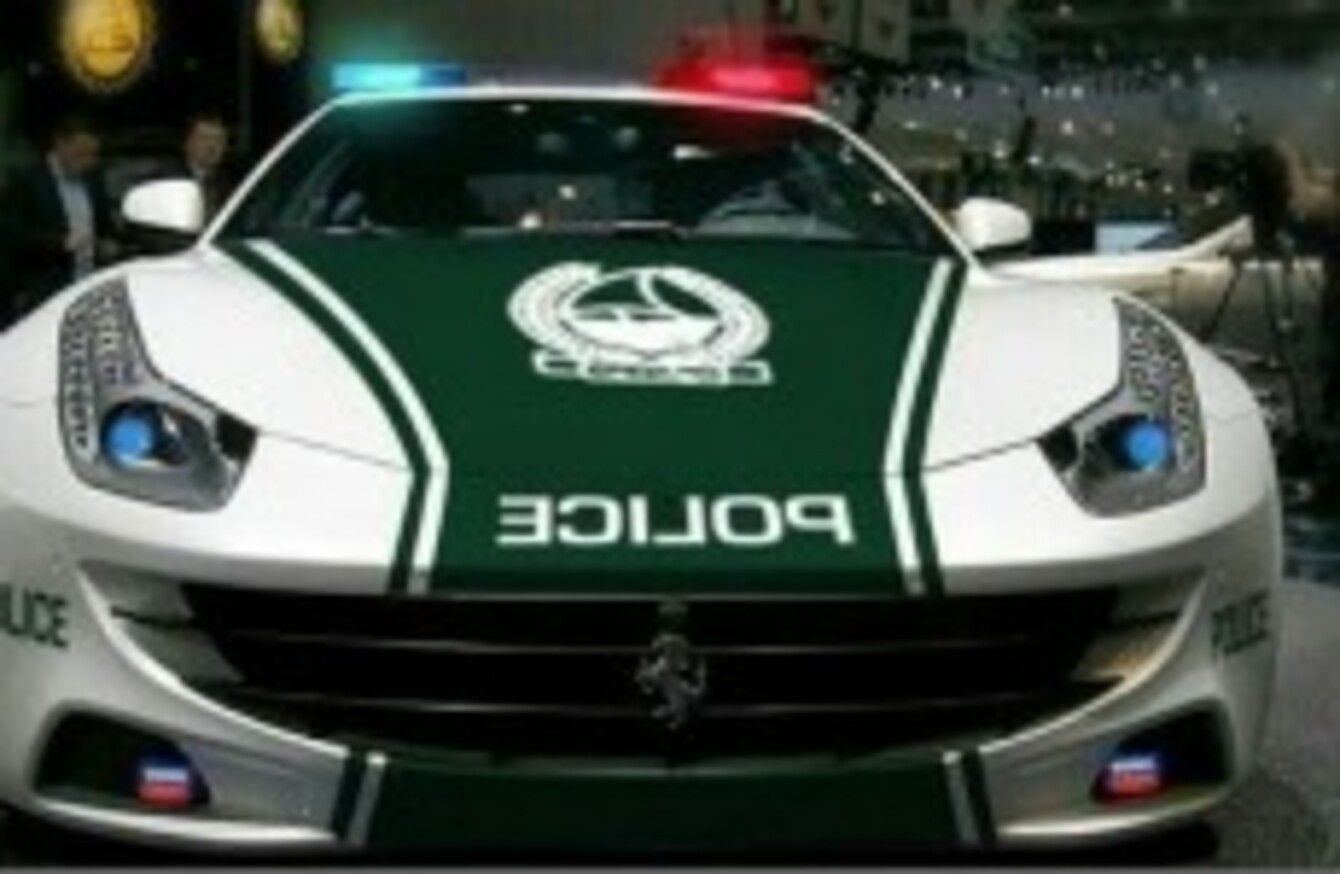 The new wheels in police livery, as tweeted by a chuffed Dubai Police
The new wheels in police livery, as tweeted by a chuffed Dubai Police
WHEN YOU SEE gardaí on the road, it's probably in a nice, sensible family car. A Ford Mondeo, say. (Maybe a little beaten up.)
Things are different in Dubai, where the police force has a new addition to its fleet – a €230,000 Ferrari FF.
The supercar will join others in the local coppers' car pool including a €420,000 Lamborghini Aventador.
The city plans to have the two racers roll through tourist zones in yet another expression of the city's pursuit of glitz.
"Dubai is a unique city and everything in it should reflect its uniqueness and for that reason police will add a Ferrari sports car to its patrol fleet," police head Lt Gen Dahi Khalfan told local news outlets, according to Al Arabiya.
Meanwhile, authorities say they are working on plans to use the Chevrolet Camaro muscle car as the regular police cruiser.
Coincidentally, the force has also today promoted a "Speed Kills" campaign.
- Additional reporting AP