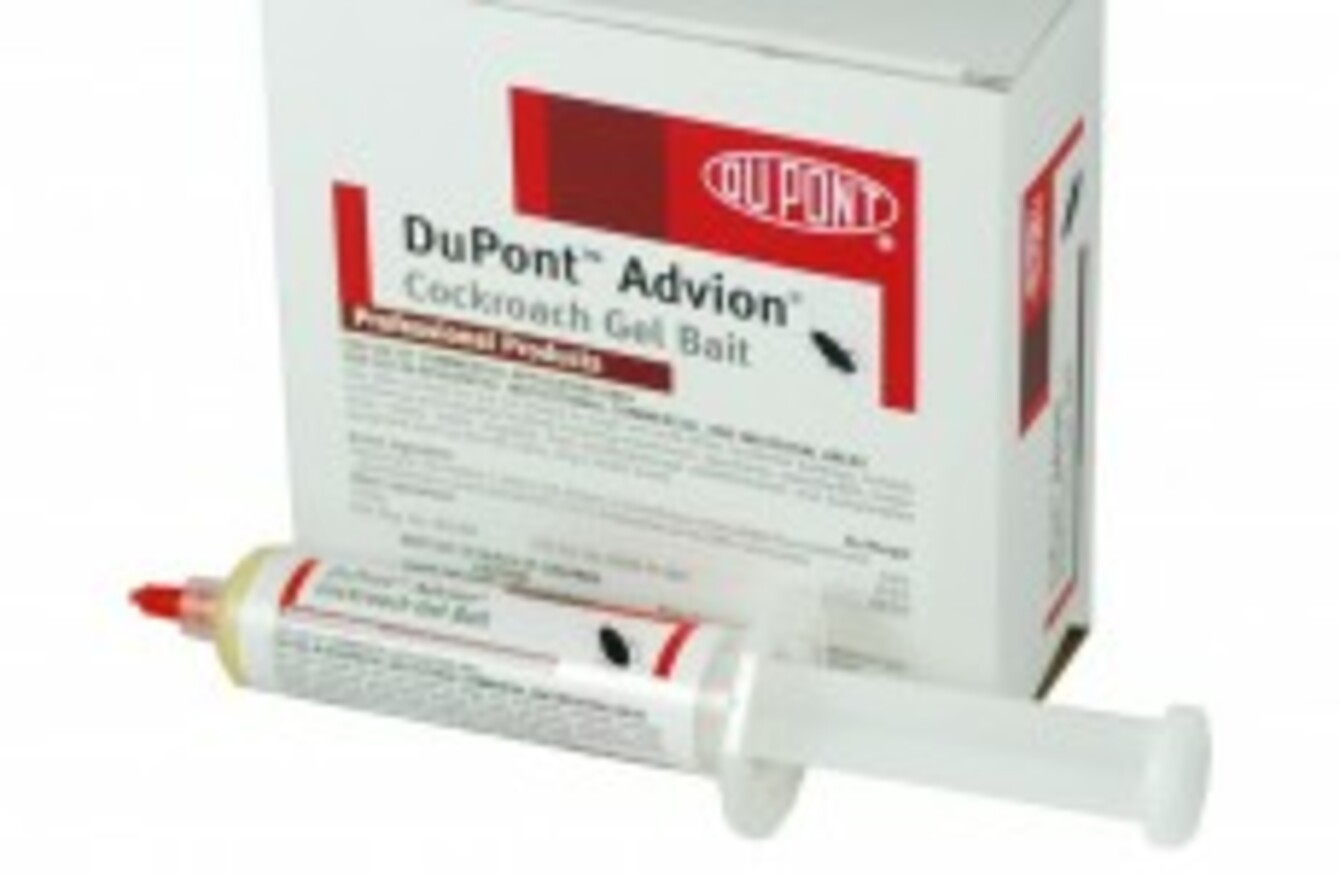 Sample of the stolen 'toxic' cockroach gel
Sample of the stolen 'toxic' cockroach gel
POLICE IN MANCHESTER have issued an unusual warning this morning – to the burglars of a town hall.
The warning concerns 13 dispensers of cockroach gel bait taken from Environmental Health Agency offices in Chaddertown Town Hall in Oldham. The gel, says the Greater Manchester Police press office, is toxic and can cause "major skin irritation". They are warning everyone who comes in contact with it – including the burglars – of the dangers.
Police Constable Craig Bowring said:
The gel these thieves have stolen can only be used for one legitimate purpose which is to tackle a cockroach problem, so for what reason they took it I do not know.

However, it can be toxic to humans if congested or swallowed and could cause a major skin irritation, so I want people – and the thieves themselves – to be very careful when handling this gel.
The officer goes on to instruct anyone who comes into contact with the gel from anyone other than a licensed seller, to contact police immediately on (+44) 161 856 4666. The gel was stolen in a locked metal container taken from the town hall between 9am on 9 January and 7.50am on 10 January last.