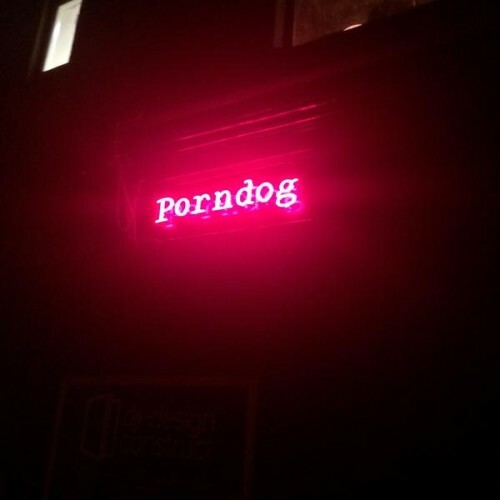 andgoseek / Twitter andgoseek / Twitter / Twitter
A FEW WEEKS ago, we told you about Porndog, a new bar and restaurant opening just off Harcourt Street.
Tonight the provocatively named bar threw open its doors for the first time and we at DailyEdge.ie were among the first to sample its wares.
So, what's the deal?
amyohconnor amyohconnor
Porndog specialises in selling hot dogs. But not just any old hot dogs.
Fancy hot dogs.
Amy O'Connor / DailyEdge.ie Amy O'Connor / DailyEdge.ie / DailyEdge.ie
We were treated to a "Mexican" hot dog topped with prawns and a side of sweet potato fries and, reader, it was delicious. (We're told that the whole thing would have worked out at approximately €16 or €17.)
The hot dogs also helped inspire the name.
The brains behind Porndog told us that they wanted to marry the notion of "food porn" with hot dogs and, hey presto, Porndog was born.
Obviously there'll be a level of scrutiny and we've put our hands up high to be shot off by calling ourselves Porndog. But I think we can stand over it.
But they're not just about hot dogs.
There's also a wide array of cocktails, wine and craft beer on offer.
Our cocktail menu is one of the best we've seen around. We've got 40 creations, but we only put out 11. There are 10, which are standard, and there's one that costs €20 and that's called The Dog's B***ocks.
The Dog's B***ocks is still a bit of a work in progress, but they were able to tell us this much...
It's a €20 cocktail. It comes in a hip flask. It will be presented in a kind of cigar box. If you want to get a refill, it will cost €15.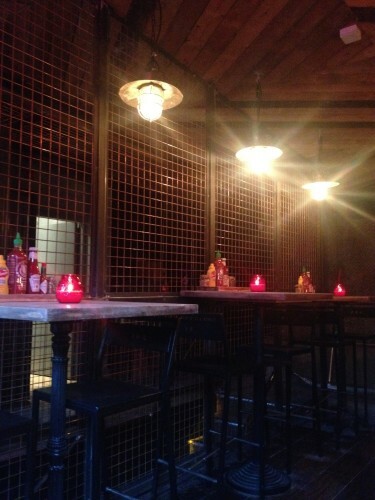 And worry not, craft beer lovers. There's something for you as well.
All of our beers are served in growlers. We've got our own three craft drafts. They're coming through three different suppliers we've sourced. It'll be €15 for a litre of our craft beer. You get a chance to keep the growler and if you return it, you get a refill for €12. We'll also have a two litre growler for bigger groups that want to share them.
And they'll also have bottle service with your drinks being delivered to your table in this: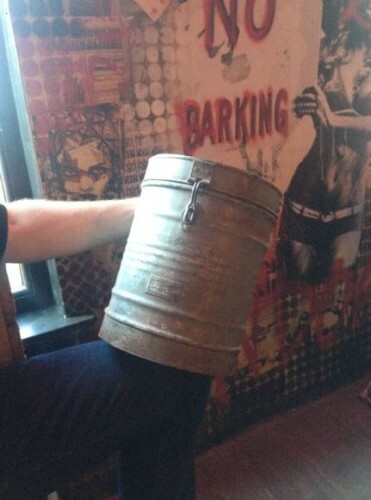 Amy O'Connor / DailyEdge.ie Amy O'Connor / DailyEdge.ie / DailyEdge.ie
Looking around Porndog, there's exposed pipes, neon lights and street art. Couple the decor with the hot dogs and craft beer, you would be forgiven for thinking it was a little... hipster.
So, what do they think of the hipster label?
Is it hipster in its approach? Yeah, I'd agree with that. There's a quirky vibe to it. Sometimes quirky is also cool. I think in Dublin at the minute there are a lot of people trying different things, they're pushing the envelope in a lot of different directions. I think people like to be in a comfortable environment without it being all fluffy cushions. I think people like to be able to feel a little at home. Is that hipster? If that's what your customers want, so be it.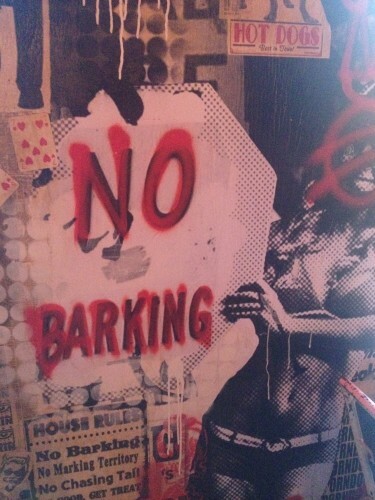 Amy O'Connor / DailyEdge.ie Amy O'Connor / DailyEdge.ie / DailyEdge.ie
However, they believe that they can cater to everyone and are particularly eager to target the countless office workers in the area. (Porndog is aiming to become an all-day establishment in the next few weeks with coffee and "breakfast hot dogs" on offer.)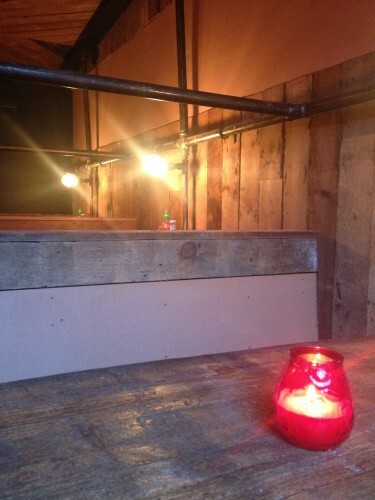 Amy O'Connor / DailyEdge.ie Amy O'Connor / DailyEdge.ie / DailyEdge.ie
Fancy checking it out for yourself? It's open for business on Montague Street from tomorrow evening.