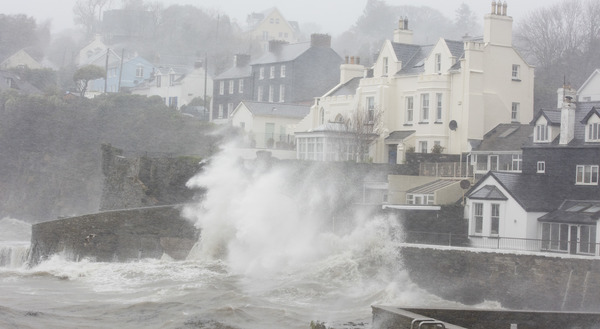 RollingNews.ie RollingNews.ie
ON MONDAY, THE entire population of Ireland was advised to stay indoors to take refuge from Hurricane Ophelia.
Nearly 400,000 buildings lost power in the storm, but those that did have it were, eh… having a great time.
How do we know? Well, adult website Pornhub has reported a 'massive increase' in visitors from Ireland on that very day.
Twitter / Pornhub Twitter / Pornhub / Pornhub
The site's statisticians (what an interesting and horrifying job) have revealed that traffic shot up by 53% compared to a normal porn-watching day in this noble country.
From their data, we can also extrapolate that loads of people took advantage of the extra day off to stay up late into the night:
At 2am, female traffic was up 53% compared to their average level, but at 3am men peaked at 68% above average… Later in the day, it seems that more of the traffic increase came from men, with their traffic being 61% above average at 3pm, and women up 34% during the same period.
Making the paradise Fifth Harmony envisaged in their 2016 hit Work From Home come true. Well done, Ireland.
DailyEdge is on Instagram!