SO WHILST MOST  of the world was busy looking at Meghan Markle's covered-up shoulders as she hung out with the Queen today…
Doug Peters Doug Peters
Prince Charles and his wife Camilla were busy living it up in the exotic summer location of….CORK CITY!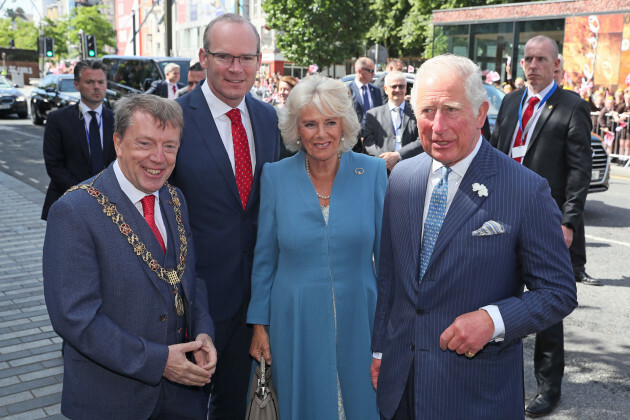 PA Wire / PA Images PA Wire / PA Images / PA Images
Here is he chilling with Foreign Affairs Minister and Tánaiste Simon Coveney and Cork's Lord Mayor Tony Fitzgerald, who seems to be making the Illuminati sign.
What a rascal!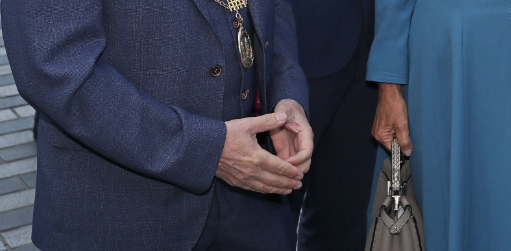 PA Images PA Images
 1. Crowds were sparse to say the least…
2. If throwing shade was an Olympic sport, Deirdre here would win
3. Some were feeling, eh, nostalgic.
4. So it looks like school kids were dragged out as rent-a-crowd
5. Which was unforgivable in some people's books
6. That's it, you're on the list, I don't care if you're 8 years old Aoife and have no autonomy over your life!
7. Rebels? Rebels, my arse says Twitter user Honey Bear
8. No airs and graces with the Lord Mayor
Source: PA Wire/PA Images
Tony seriously, please don't thrust your hips and pelvis at Prince Charles. Or actually anyone.
Camilla looks seriously bemused by this informality.
Pa Images Pa Images
9. Meanwhile across the city, UCC was the Queen of Shade
10. Well, there's also langers, Charles?
11. Intense work day for the gardaí
12. There's only one Prince that sassy Pauline recognises
13. If you're lost, google James Hewitt
14. All in all, a very boring Royal visit to the real capital of Ireland...but in a parallel universe, things were more interesting...
DailyEdge is on Instagram!