AMERICAN APPAREL HAS installed new mannequins in the window of its store on Manhattan's Houston Street.
They're like regular mannequins, but with one very obvious difference.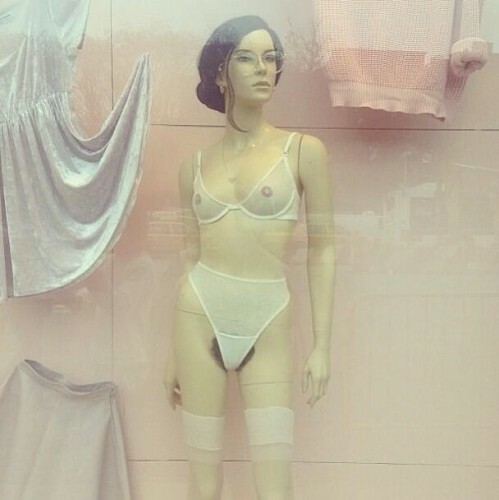 Twitter / @lilacfawns Twitter / @lilacfawns / @lilacfawns
(OK, three differences including the nipples.)
The lingerie-sporting mannequins went into the windows at 3am yesterday, an employee told the Huffington Post, and are intended to communicate "the rawness and realness of sexuality" in the run-up to Valentine's Day.
The reaction on Twitter has been mixed… but largely positive:


Well, what do you think? Are you in favour?