GROOM-TO-BE Mark Longley spent his stag party with a new beard, after his friends glued their pubic hair to his face.
Longley's best man Steve West lovingly documented the weekend-long experience on Facebook, where the story is now going viral.
Along with these pictures:
Facebook Facebook
Several friends contributed to the effort, according to West who wrote: "Want to say a special thank you to everyone that donated their pubes. It's for a great cause."
It was IN HIS EARS.
Facebook Facebook
Longley, from Surrey in the south of England, was also given clown shoes, incontinence pants and a cabbage to be his "best friend" for the weekend.
#BANTER.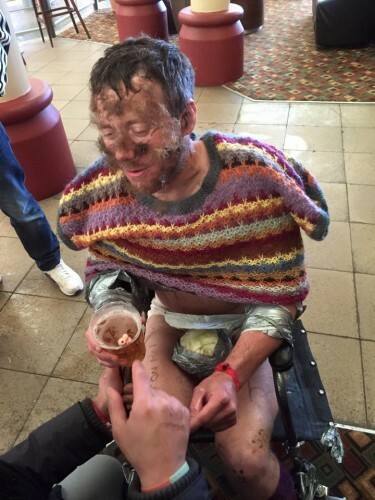 Facebook Facebook
"Personally I think he looks a bit of a plonker," West wrote on Facebook.
The best man appears to be enjoying his new viral stardom, after the story was picked up by hundreds of news outlets around the world: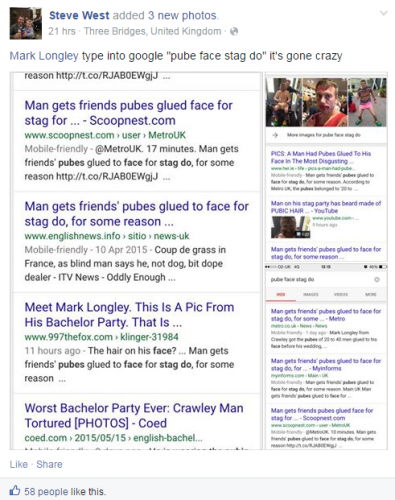 Facebook Facebook
One story alone has collected more than 1.6million 'likes'. "This is getting stupid now," West wrote.
In one online poll, only 56 per cent of people said they would never stick pubes to their face, making the human race now officially 44 per cent Bantersaurus. Be warned.