AS IF WE couldn't love IKEA any more, they've only gone and named a rainbow pillow cover after Russian President Putin. Well, at least that's what this image posted to Reddit yesterday would have you believe.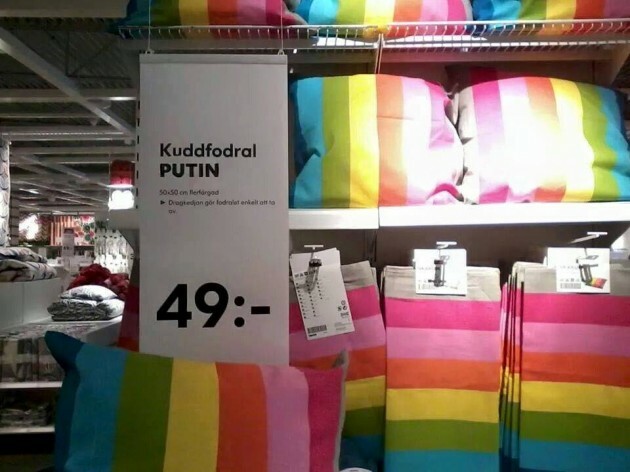 Pramlady, Imgur Pramlady, Imgur
Last night, Imgur user Pramlady posted the photo of what appears to be IKEA's greatest feat of marketing genius yet, and it has since been shared on social media hundreds of times.
Russia has been consistently criticised for its dismissive stance on LGBT 'propaganda' and its many other anti-gay laws.
But, unfortunately, the pillow case is not actually real.
A search for Putin on the Swedish IKEA website turns up no results. The pillowcase appears to be the now-defunct SKARUM pillow.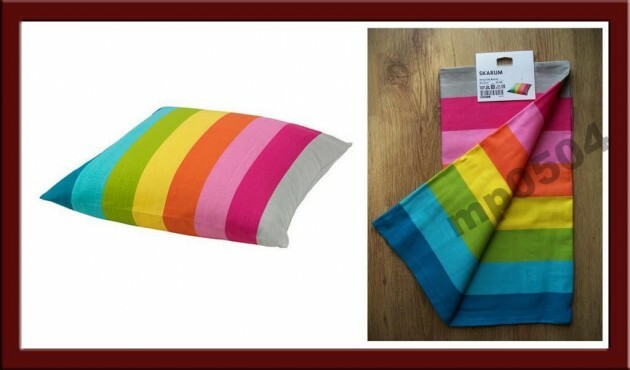 Poszewki Poszewki
Many Redditors have also pointed out that you can faintly see SKARUM written on the case to the right in the original photo.
Still, a rename is in order. The campaign starts here. IKEA previously pulled their online lifestyle magazine from Russia as they publish articles about a range of different family models, and did not wish to violate the propaganda laws. The company previously had an article about a lesbian couple censored in the country.