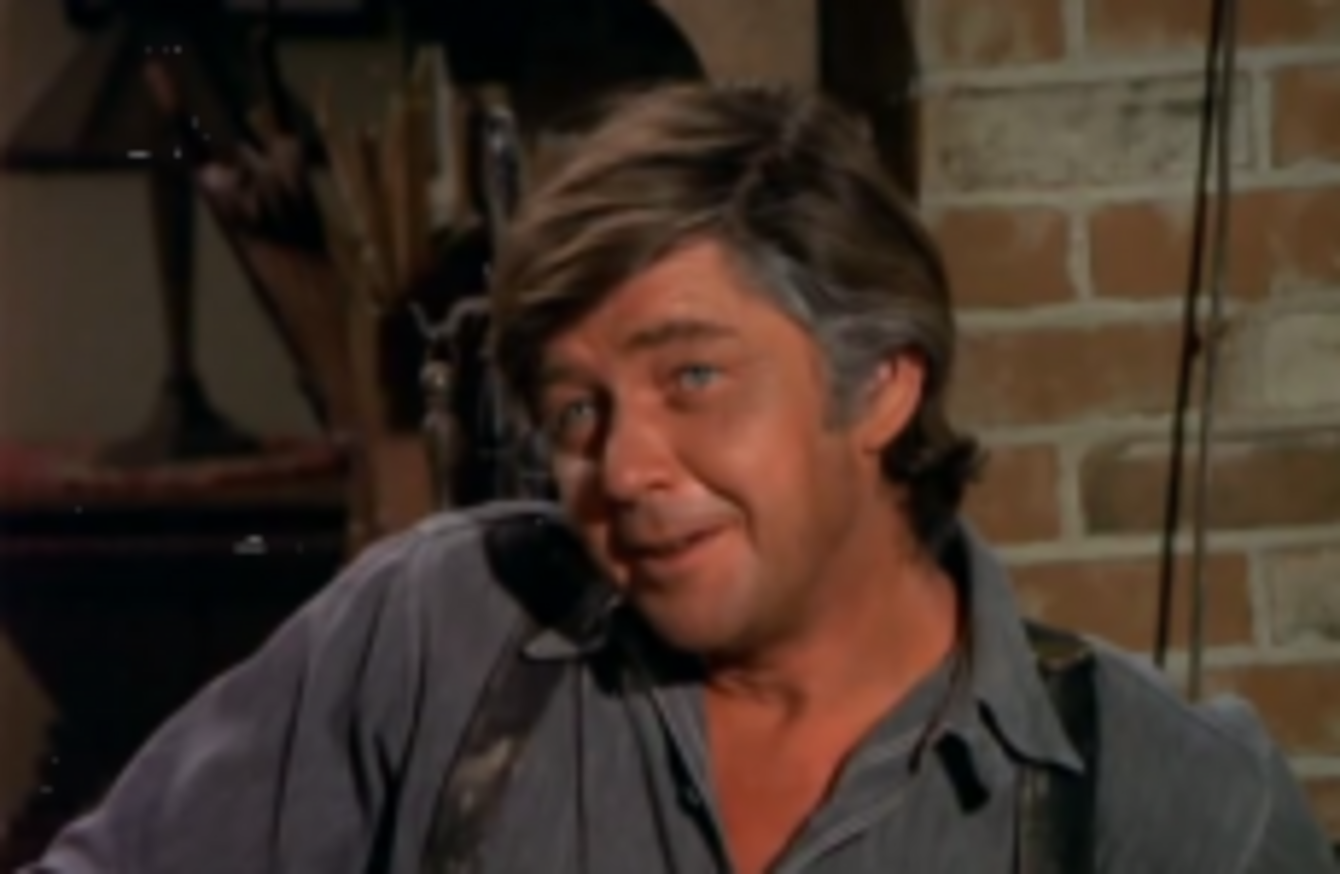 Ralph Waite as John Walton.
Ralph Waite as John Walton.
RALPH WAITE, THE actor beloved as the dad on The Waltons, died yesterday. He was 85.
Waite, who played the kind-and-steady patriarch of a tight-knit rural Southern family on the TV series, died at midday according to his manager Alan Mills.
Mills did not know the cause of death and said he was taken aback because Waite had been in good health and still working.
The Waltons, which originally aired from 1972 to 1981, starred Waite as John Walton while Richard Thomas played his oldest son, John-Boy, an aspiring novelist. The gentle family drama was set in the Blue Ridge mountains of Virginia.
You'll remember this theme tune:
Source: Anny Annarita
His co-stars praised both the actor and the man yesterday. Mary McDonough, who played daughter Erin Walton said:
I am devastated to announce the loss of my precious 'papa' Walton, Ralph Waite. I loved him so much; I know he was so special to all of us. He was like a real father to me. Goodnight Daddy. I love you.
Michael Learned, who played wife Olivia Walton, said she was "devastated" by the death of "a good honest actor and a good honest man."
"He was my spiritual husband," Learned said in a statement. "We loved each other for over forty years. He died a working actor at the top of his game. He was a loving mentor to many and a role model to an entire generation."
Waite appeared last year in episodes of the series NCIS, in which he played the dad of star Mark Harmon's character. He also appeared in Bones and Days of Our Lives.
Goodnight John Boy…
Source: timschub