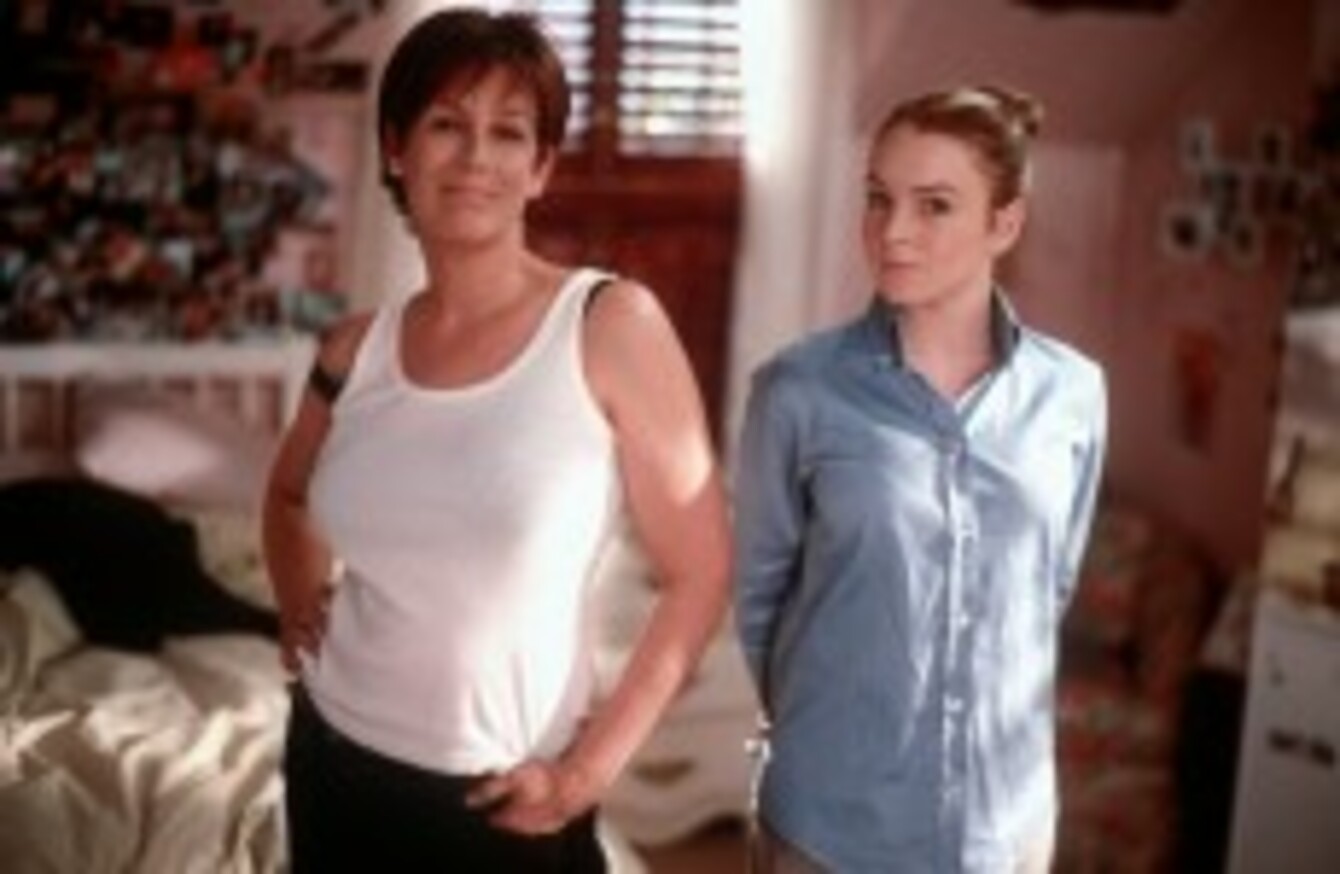 Image: Supplied by allaction.co.uk /EMPICS Entertainment
Image: Supplied by allaction.co.uk /EMPICS Entertainment
A LONG BANK holiday weekend like this is perfect for watching family films, and one of those on offer from our TVs this weekend is 2003′s Freaky Friday, starring Lindsay Lohan and Jamie Lee Curtis.
The thing is, it's difficult to enjoy films like this these days, with Lindsay Lohan all over the papers, magazines and news for all the wrong reasons.
However, we haven't given up on her.  Here are eight reasons we're still rooting for Lindsay Lohan.
Because once upon a time she looked like this
Jean Cummings/EMPICS Entertainment
Because she wasn't just cute she was smart and charming
YouTube/lagrisho
Because she co-directed this heartbreaking video for her song Confessions of a Broken Heart
Her family is really messed up.

YouTube/IindsayIohanofficiaI
Because she was amazing in Mean Girls
Look at her having the craic with Amy Poehler and Tina Fey!  She was fun!  She was alive!

YouTube/ Petitvoix
Because she used to be in magazines for the right reasons
YouTube/letsgohawaii
Because she was great when she hosted the MTV Movie Awards in 2004
YouTube/OhLindsayDaily
Because Meryl Streep is praying for her
They worked together on a Prairie Home Companion, and Meryl said on Bravo television that she prays for her.  We reckon having the Streeper in your corner counts for a lot.
JAN BAUER/AP/Press Association Images
Because these guys turned it around
Robert Downey Junior    PR/allaction.co.uk /EMPICS Entertainment
Drew Barrymore    Jean Cummings/EMPICS Entertainment
Kelly Osbourne    ©gene shaw/allaction.co.uk /EMPICS Entertainment
If they did it then maybe she can too!