HELEN OF TROY may have launched a thousand ships but we bet she never had two drinks fighting over her.
That's the situation one Irish woman found herself in when she caused an all out war between Red Bull and Club Orange on Twitter this week.
It all started out innocently enough when @Ciara_Carry sent out a tweet about an upcoming trip to Galway.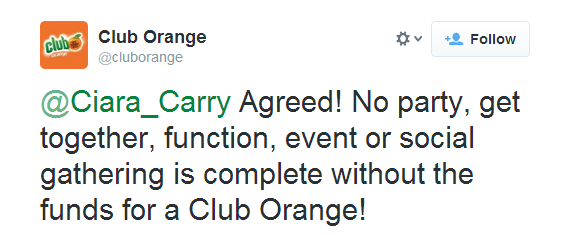 She found herself rather amused by Club Orange's decision to respond to her, because they weren't the first drinks company to do so.
Club Orange was eager to assure the young lady that she shouldn't waste her time with their rivals.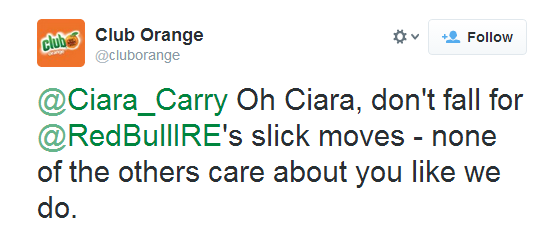 Sensing an opportunity, she decided to chance her arm and ask for some freebies.
Little did she know, she'd just started a fizzy fight to the death.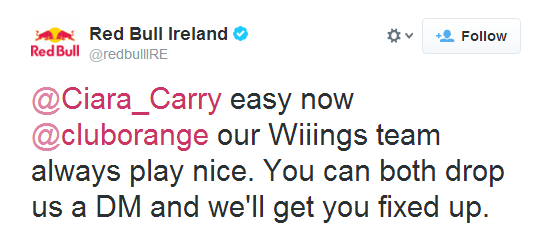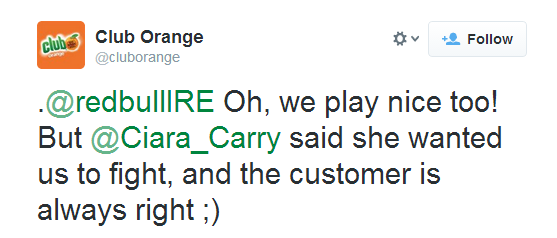 The spectators soon began to gather.

And Club dealt the first crushing blow, much to the delight of their cherished customer.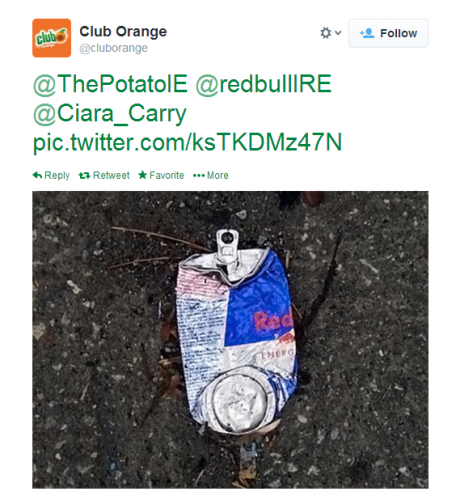 Red Bull wasn't long fighting back, beginning and epic branding battle in the process.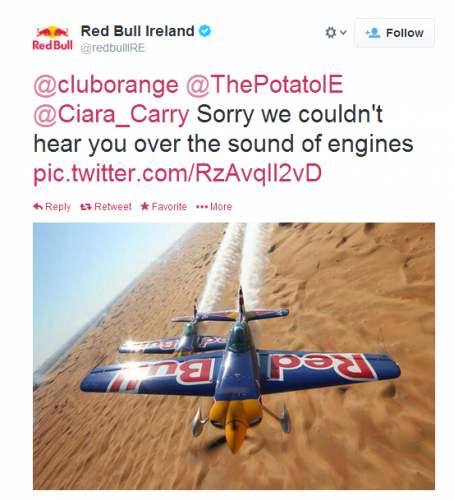 At this stage poor Ciara didn't know what to do with herself: She never dreamed the whole thing would spiral so far out of control.

Nevertheless Club Orange continued, striking back with a Formula 1 retort.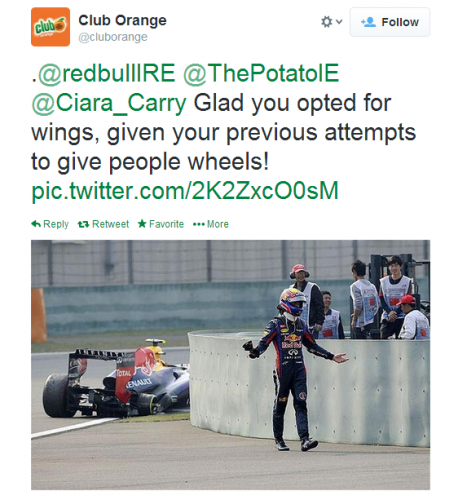 Red Bull has yet to reply.