TV3′S DRAMA SERIES Red Rock hits our screens tonight, and the story of the fictional Dublin town will be a cross between a family-based soap and a Gardaí drama.
The show revolves around two families – the Hennesseys and the Kielys, as well as the goings-on of the local Garda station.
But, will it grasp the attention of an Irish audience and have staying power? We looked into its various aspects to find out what makes a good soap, how Irish dramas deal with the issues of the day and how the Gardaí element will play out.
Its trailer is certainly slick:
Marcus Hartung / YouTube
So, Love/Hate meets Coronation Street?
Not quite.
Given its 8:30pm time slot, Red Rock won't be anywhere near as gritty as Love/Hate. Think of it more like The Bill meets Eastenders.
Speaking to DailyEdge.ie, Lecturer at DIT's School of Media Dr Eddie Brennan says that the mix of Gardaí and family life is an "interesting premise" and that police dramas in particular "provide alot of flexibility in terms of plots and storylines" that other soaps might miss out on.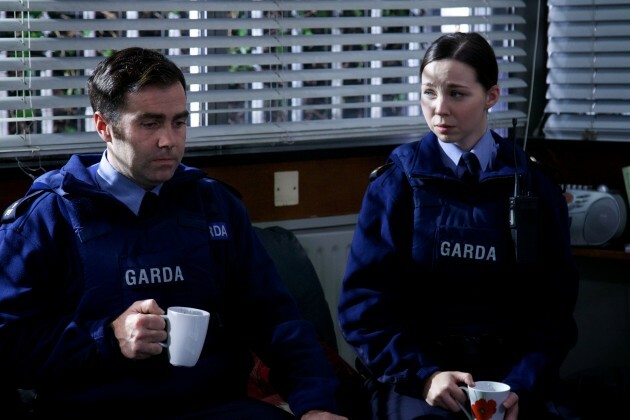 TV3 TV3
Professor Helena Sheehan of DCU agrees that soaps have a lot of time on their hands to delve into details, "I like to see good Irish television being made. Soaps have enormous potential to develop characters and to explore plots as they are on screen so often."
Given Red Rock will be on TV3 twice a week, Brennan sees this as a chance to be able to take risks – and the Gardaí aspect of the show could work very well. "It could be a good choice – a return to the 'flashing blue lights' programmes of the '90s, like The Bill. They are the type of shows where the political and everyday crossover – and that is why it's an interesting premise."
Why is Fair City such a success?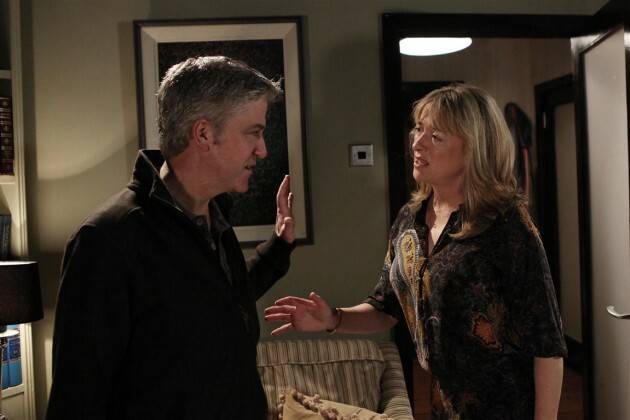 Rte Rte
RTÉ's long-running soap is the standard bearer that all new Irish soaps will be compared to. The show's recent Christmas special drew in 343,000 viewers, and it is a consistent anchor of RTÉ One's schedule four times a week. But what is it that makes it work? Eddie Brennan says, "It suits an Irish audience and treads a middle line between Coronation Street and Eastenders. It strikes that balance between difficult issues and escapism."
Fair City started out in 1989 with many ex-Eastenders writers on the staff. Its fast pace and controversial topics jarred with an Irish audience expecting the plot to be a little slower-moving. In a post-Love/Hate TV landscape though, can Red Rock be a little more daring in its content?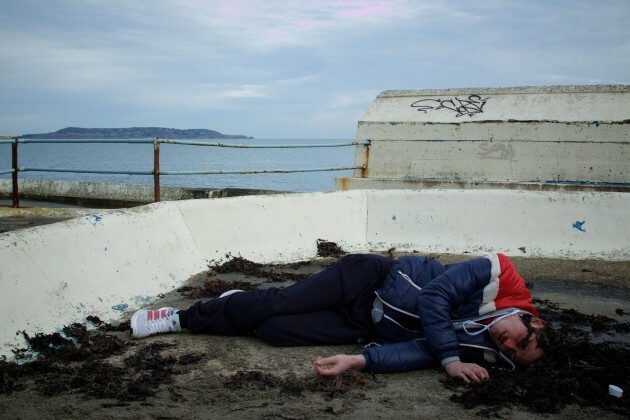 TV3 A scene from tonight's episode of Red Rock. TV3
TV3, of course, will be looking to use Red Rock as a means to replace the previous regulars of Emmerdale and Coronation Street that have moved over to UTV Ireland.
Red Rock creator Peter McKenna, speaking on Today FM recently said, "We've tried to make the soap feel fresh and modern. We want people to tune in. What we've tried to do is make a soap with the look and the production value of a drama."
Can it anchor the TV3 schedules the way that Fair City does for RTÉ? Time will tell.
What issues could Red Rock cover?
TV3 Red Rock in production TV3
Soaps can sometimes reflect aspects of society that are important and being talked about by many. What can Red Rock realistically cover?
Brennan outlines why exactly soaps are important in this regard, "There will be an upcoming debate around gay marriage, racism and sexism. These are the kind of issues that soaps do well. Soaps are poorly suited to dealing with politics as they can not be manifested through personal relationships on screen."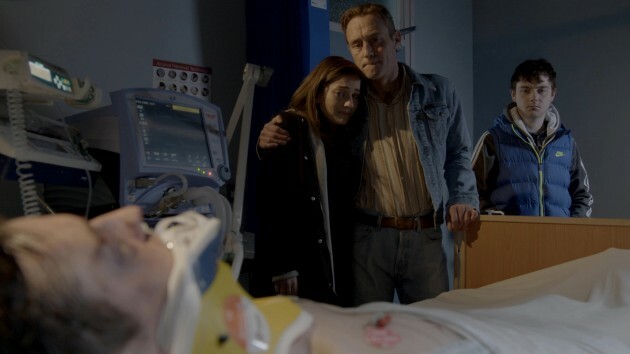 T V3 T V3
Sheehan, meanwhile, is hoping that Red Rock can tap into some of the issues facing modern day Ireland, "I don't have a list of issues that they should deal with. I do want a drama of the crisis though – that shows Ireland from boom to bust, that deals with emigration, unemployment and all those other issues."
Is it too much to expect a soap to handle these topics? Or are soaps the perfect place to investigate them, like they do in the UK?
Will you be watching? And what are you expecting?
TV3 TV3
It's not often that a new, Irish-produced soap appears on our TVs. Will you be tuning into TV3 tonight to see what's happening?
According to the experts, people get in the habit of watching soaps – it becomes part of their regular weekly TV viewing. We'll see if Red Rock tap into that and become a bi-weekly part of many Irish households.