EARLIER THIS WEEK, the Repeal the 8th mural in Temple Bar was painted over for not having planning permission.
The artwork, by street artist Maser, was commissioned by The Hunreal Issues.
So in response to its removal, artist Dara Kenny created this piece in Arklow yesterday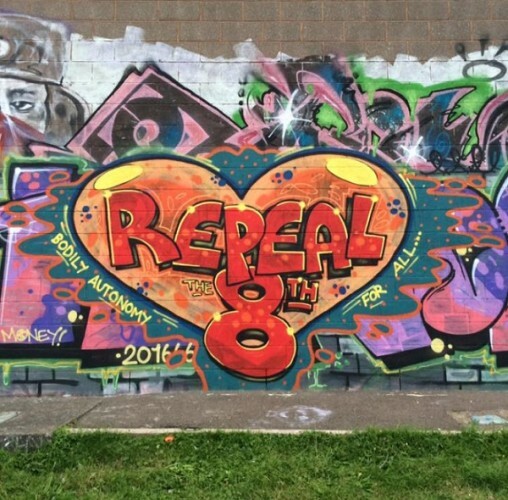 Dara Kenny Facebook Dara Kenny Facebook
Speaking to DailyEdge.ie, Dara outlined the thinking behind it:
Maser's mural shows how powerful a symbol can be but it's important that artists continue to create pieces that directly address issues, to flood social media, open the general public's eyes and put pressure on those who can pass the bill.
Unlike the Temple Bar mural, this piece in Arklow is on a designated graffiti wall, so there's not the same requirement for planning permission
As Dara explains:
It's a legal graffiti wall in Arklow so I didn't need permission to paint it. The only rules on the wall are no swearing, drug imagery or vulgarity so there should not be any problem with it lasting there.
If anyone decides to try remove it I'll just paint a bigger one, that's the joys of graffiti.
DailyEdge is on Snapchat! Tap the button below to add!