A 'RESERVED' SIGN has been placed on the booth where the Sopranos finale was filmed, in honour of  James Gandolfini.
Gandolfini died yesterday aged 51 while on holiday in Italy, reportedly of a heart attack.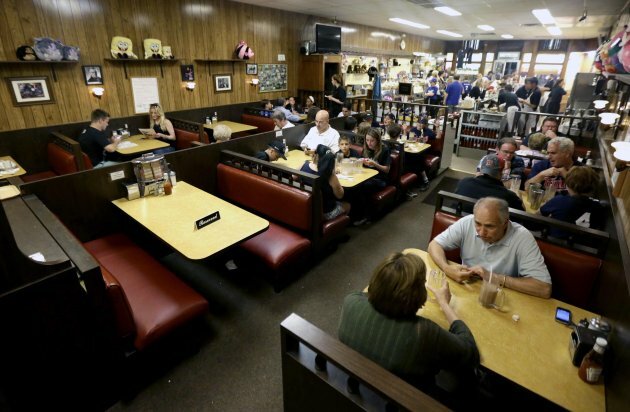 The booth in Holsten's Ice Cream Parlor, Bloomfield, New Jersey was the setting for the show's last scene, which famously left viewers in the dark over the fate of Tony Soprano and his family.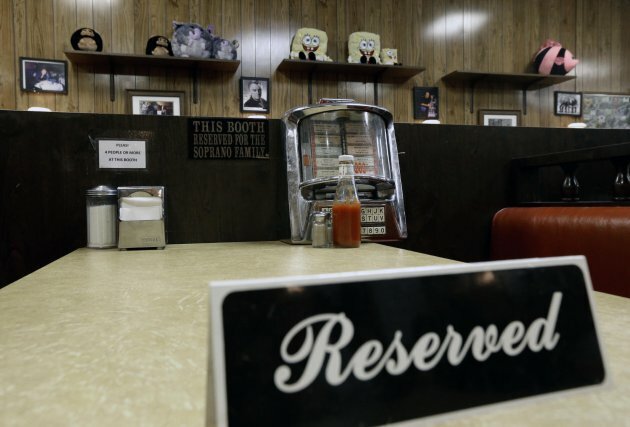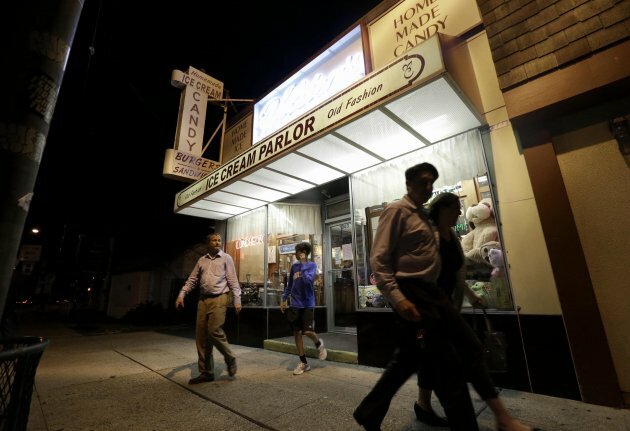 Julio Cortez/AP/Press Association Images
Here's that incredible final scene, one more time:
YouTube/njean666