A RESTAURANT OWNER who saw a painting stolen from his eatery has been paid back by the thieves, after shaming them on Facebook.
Tyler Christiansen, the owner of McMillan Bar and Kitchen, took to social media after this painting disappeared from his establishment earlier this month.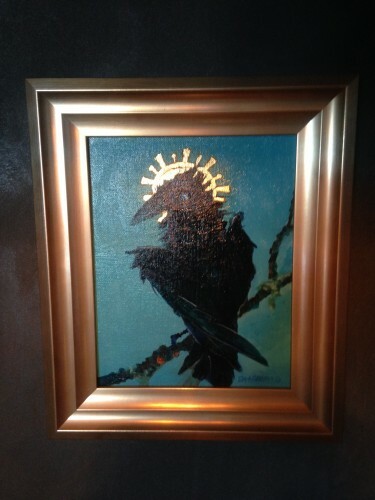 ASSOCIATED PRESS ASSOCIATED PRESS
He shared a CCTV photo of the person who actually took the painting and two accomplices – along with a letter beginning "Dear Thief".
It continued:
We enjoyed having you as our guest up until the moment you decided that the art we had on public display would look better in your private collection. I'm sure you were aware that this artwork is for sale, and could have been yours, all the artist and myself ask is that you fairly compensate the artist for their creative work.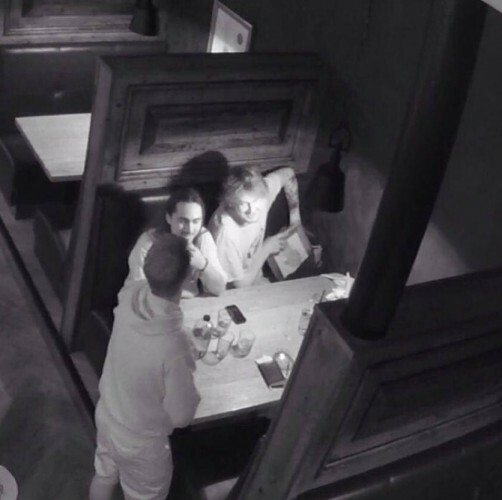 ASSOCIATED PRESS ASSOCIATED PRESS
According to Christensen, since he posted the photo the two accomplices have come forward and given $500 to cover the cost of the artwork.
He posted on Facebook yesterday:
While our ultimate goal was to have the artists art returned to her, it does not appear as though this is going to happen. Restitution for the artist has been offered and accepted by the artist.
Christensen's Facebook post has been shared more than 7,900 times and received more than 4,300 likes and nearly 770 comments.
The artwork, however, was last seen hanging from a tree.
- Additional reporting AP