RTÉ SOCCER PUNDIT and psychotherapist Richie Sadlier was on The Ray D'Arcy Show last night.
RTÉ RTÉ
Richie works as a psychotherapist in his old school, the all-boys St Benildus College in Stillorgan, giving a module in 'mental fitness' to Transition Year students.
The module covers a wide variety of topics, but his main aim with it is to get lads to stop thinking they can't ask for help because they're lads.
I pose hypothetical situations and ask 'how would ye all deal with this?' … The most common answer I get when lads explain why they do or don't do certain things in certain situations is 'because I'm a bloke'."
It's this notion that when you're bloke, you kind've have to come up with all of the answers yourself."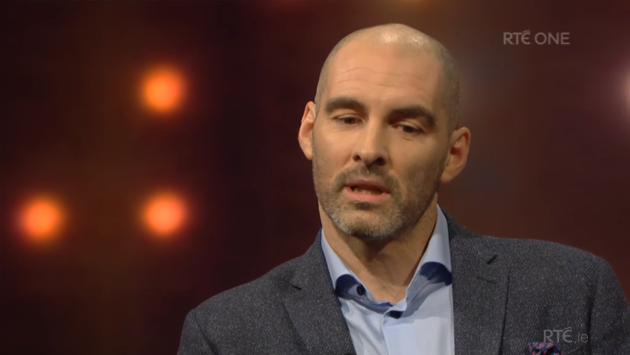 RTÉ RTÉ
Another part of the module he teaches covers sexual health, something which he says is "really fun". However, he said the issue of consent comes up "again and again and again".
I think a lot of people think it means 'tell them that no means no'. But it's a lot more nuanced than that.
The absence of a no doesn't mean it's a yes. And some will get that … Some will be puzzled. So we ask the class 'how do you know when someone is consenting?' And someone will say 'well, it can be body language or facial expressions'.
He also discussed the age of consent in Ireland, as well as the role of alcohol.
Legally, [they] can't be in a position to give informed consent [when someone is hammered]."
People were very much here for Richie's approach to sex education – including James Kavanagh.
Excellent stuff indeed. Now, if only we could get a Richie in every classroom …
DailyEdge is on Instagram!