RIHANNA LAUNCHED HER eponymous beauty line Fenty Beauty last night.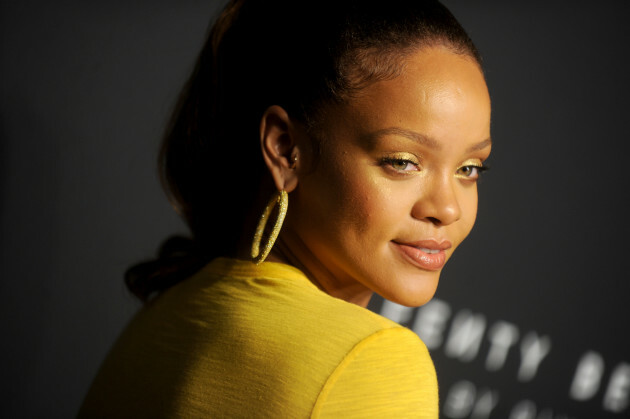 Van Tine Dennis / ABACA Van Tine Dennis / ABACA / ABACA
For the launch at New York Fashion Week, Rihanna opted to wear a yellow crop top with a full length skirt.
This is what the kids would call A Look.
Obviously, the media's been very interested in the launch. However, one particular publication had a rather puzzling description of Rihanna's ensemble.
The headline of the piece reads:

Not showing up? You can read the article here.
*insert chin-scratch emoji here*
Obviously, Rihanna is no stranger to taking risks with fashion – case in point, her jaw-dropping sheer number at the CFDA Awards in 2014.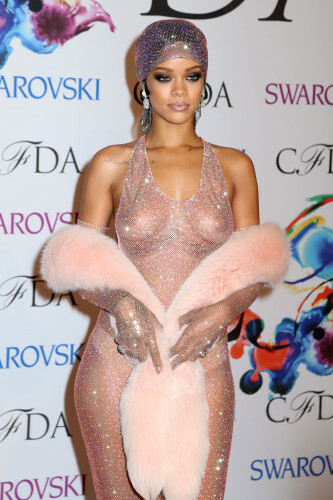 EMPICS Entertainment EMPICS Entertainment
But unless the meaning of 'leaves nothing to the imagination' has changed recently, Rihanna appears to be fully dressed, and we're confused.
Now, that's not to say that there's something wrong with leaving nothing to the imagination … But there's very clearly a lot left here, no?
On her fashion choices, Rihanna told Laverne Cox in an interview that her main motivation when it comes to choosing outfits is making the most of what she has now.
On the CFDA dress, she said:
Dear Laverne, I took advantage of my titties before they go south. I saw my window, and I took it."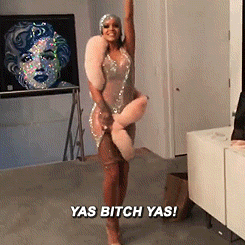 Whatever, she's still killin' it.
DailyEdge is on Snapchat! Tap the button below to add!