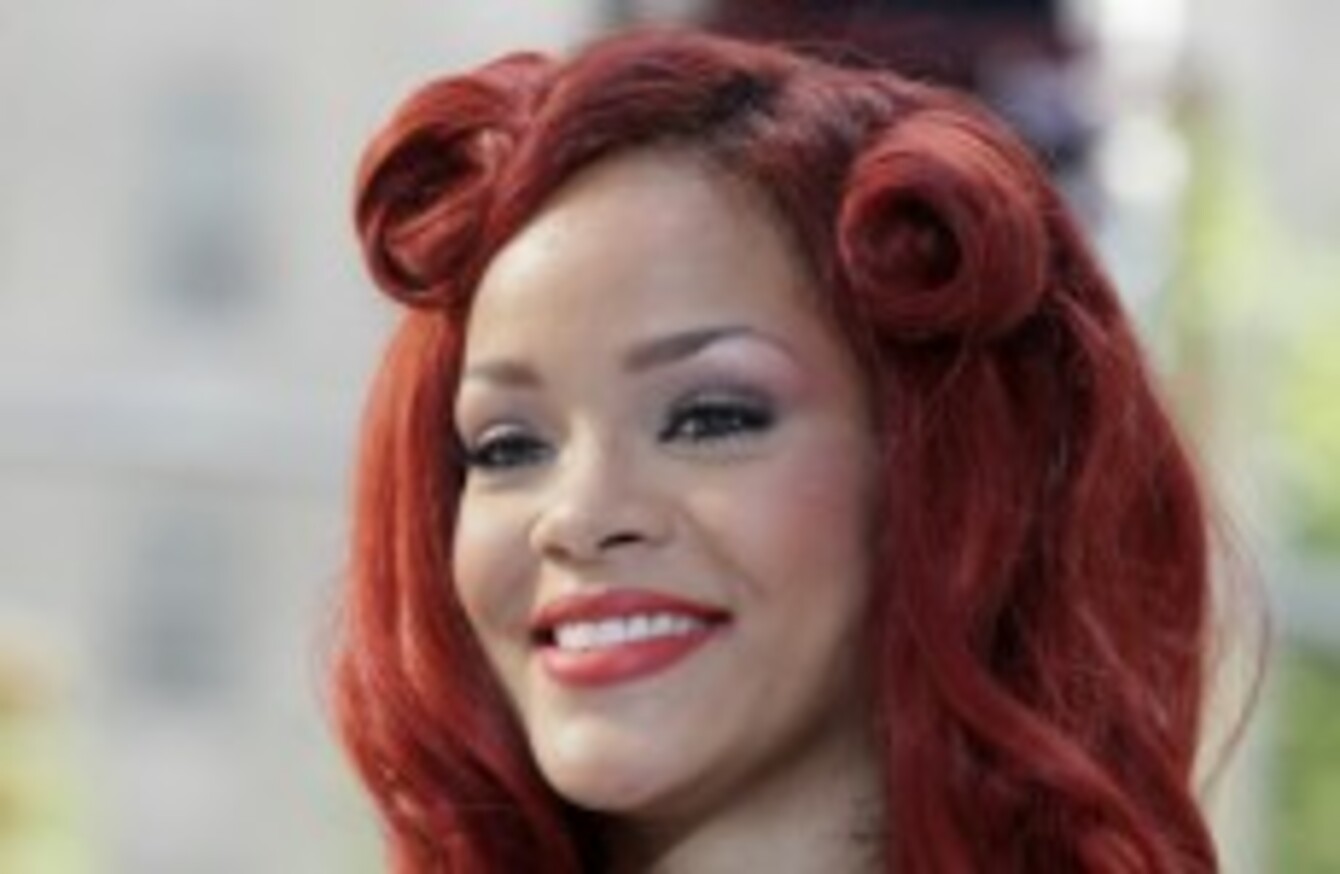 Rihanna after a performance on NBC Today television
Rihanna after a performance on NBC Today television
HER NEWEST VIDEO has drawn much controversy – but pop singer Rihanna describes it as "art with a message".
The video, which opens with a man being shot in the head, is for her latest single Man Down. It portrays a young woman shooting a man who, it is revealed through flashbacks, sexually abused her the previous night.
Rihanna has drawn much controversy in the past for her videos, such as the one for Love the Way you Lie, which portrays domestic violence.
In America, the country's Parents Television Council called the clip "disturbing" and asked BET to stop airing it.
But on yesterday's 106 & Park, BET's music video countdown show,  Rihanna said the video is "art with a message."
She also used her Twitter account to say:
I'm a 23 year old rockstar with NO KIDS! What's up with everybody wantin me to be a parent? I'm just a girl, I can only be your/our voice! The music industry isn't exactly Parents R Us! We have the freedom to make art, LET US! Its our job to make sure they don't turn out like US.
The video has received criticism from Industry Ears and the Enough is Enough Campaign, who also said the video was too violent.
In 2009, Rihanna's then-boyfriend, rapper Chris Brown, was arrested for physically assaulting her.  She later said in an interview with Diane Sawyer on the US TV show 20/20 that she could help young girls who had been in similar situations.
Of the new video, she said:
We just wanted to hone in on a very serious matter that people are afraid to address, especially if you've been victimized in this scenario.
BET says it will continue to play the video while an MTV representative said they're "in the process of reviewing the video."
Rihanna commented that rape happens too often and those victims need a voice, and said:  "I've been abused in the past and you don't see me running around killing people in my spare time."
The 23-year-old added: "If I can be a voice for so many that aren't heard, then I win twice."
The Man Down video was directed by Anthony Mandler, who has directed other Rihanna videos, and the singer said she had been hoping to display her acting skills and create "something raw and artistic."
We agree that the issue of domestic violence and abuse definitely need more exposure – but is showing a victim killing the perpetrator sending the right message? What do you think?

- Additional reporting by AP