EVERY WEEKDAY MORNING, DailyEdge.ie rounds up the best of the day's celebrity dirt from the top to the very bottom.
After livetweeting his wife's labour earlier this week, Robbie Williams has posted a video showing his wife wheeling him out of the hospital with their new baby in tow. The singer also used the video to reveal the name of their son.
Robbie Williams / YouTube
The name? Charlton Valentine Williams. The video's title was "Charlton Valentine Williams has left the building" with the description reading, "And Daddy is doing just fine."
UGH x 1,000,000.
Elsewhere, the singer just announced that he will embark on a European tour in 2015. No UK or Ireland dates have been announced yet. (3AM)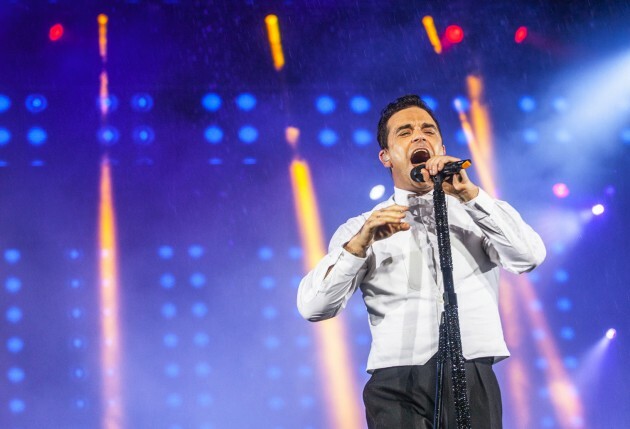 Joan Leong Joan Leong
Jennifer Lawrence apparently ended her relationship with Chris Martin because of Gwyneth Paltrow. Apparently, Lawrence was uncomfy with how close Martin and Paltrow were and decided to end things.
She was tired of the spotlight on their relationship and she also thought that Chris and Gwyneth [Paltrow] were a little too close for comfort. It was an odd situation for her.
For his part, Martin was reportedly "blindsided" by the break-up and is "really sad". (Daily Mail)
Joel Ryan Joel Ryan
Kate Moss apparently shoved Mel and gave her the middle finger in a London nightclub on Tuesday night. The model was seen pushing the former Spice Girl from a DJ booth and flipping the bird.
Mel B then reportedly "lingered" around the place, before going home.
A soruce says it's no biggy, though. The two are pals and sorted it the next day.
It probably looked worse than it was.
Banter, etc. (3AM)
And the rest of the day's dirt…