ROBBIE WILLIAMS OPENED the World Cup last week in rather dubious circumstances (yes I'm talking about the leopard print suit) and caused a bit of controversy while he was at it.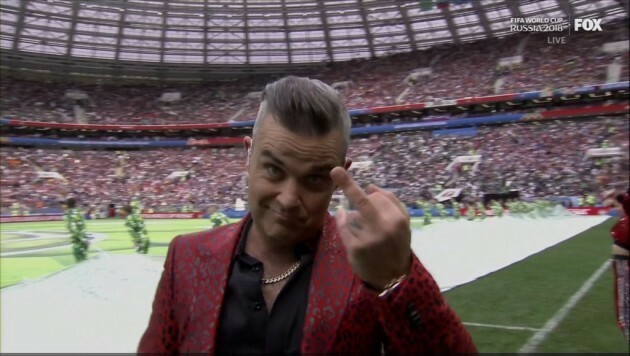 The former Take That singer ended up giving the middle finger to the camera in the midst of a rather odd World Cup opening ceremony. Fox Sports ended up apologising for the incident and Robbie was on with Phil and Holly to explain why he thought it was a good idea at all.
This Morning / YouTube
He was pretty honest saying he wasn't really thinking, he just wanted to get through it.
The plan was sing in key, don't fall over. That was the plan, and 99% of the plan I pulled off.
Of course with that leftover 1% he managed to cause an international incident which a major TV network had to apologize for. It's not like MIA was sued for $16.6 million for doing THE EXACT SAME THING.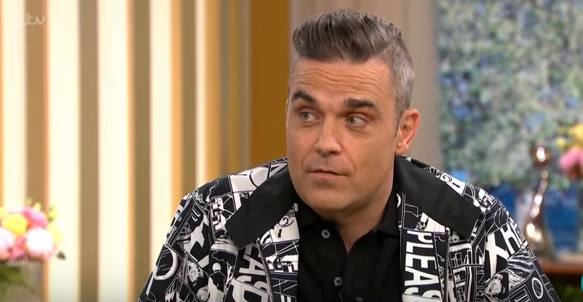 This Morning / Youtube This Morning / Youtube / Youtube
When Phil pressed him on why he'd pulled out the one finger salute, Robbie sort of brushed it off saying he can't trust himself which isn't exactly an explanation given he's a middle aged man rather than a 12 year old kid.
I can't trust me. I cannot trust me.…I don't know what I'm going to do at any time.
All he needs now is to blast Miley Cyrus's 'I Can't Be Tamed' whenever someone asks him a difficult question that he doesn't want to answer.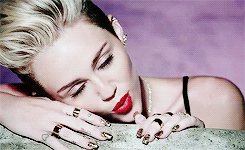 GIPHY GIPHY
Phil obviously found it hard to believe then that Robbie was in talks to be a judge on Australia's X Factor given his propensity to be unpredictable on live TV. Robbie didn't do much to put those fears to bed.
There's a block between me and sense and the block… then something happens and then five minutes later, I'm like, 'Did I? Yeah, I did, didn't I?
If he does end up on X Factor Australia, we predict there will be at least a 30 second live delay in case Robbie decides to swear at a camera after his act gets kicked out. The man is after all, unpredictable.
DailyEdge is on Instagram!