WHETHER IT'S BEING moralistic, having creative differences, or feeling prudish, many actors have turned down life-changing roles over the years because of the sexually explicit content that would be required of them.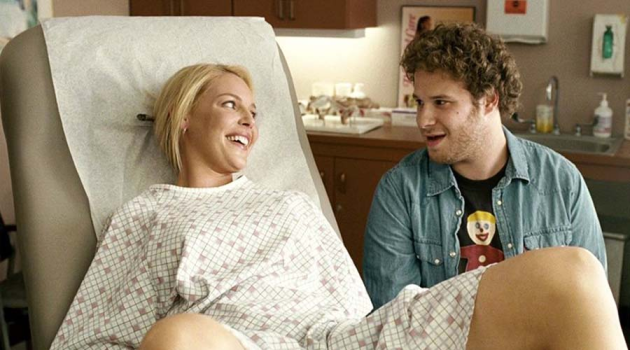 It's not everyone's cup of tea to expose their naked body to the world, but in the process some actors have accumulated a fortune of $90 million, made their big break, and gotten an Oscar…so you do wonder if these actors think that it's the role that got away.
1. Who: Angela Bassett and Vanessa Williams
Role: Leticia in Monster's Ball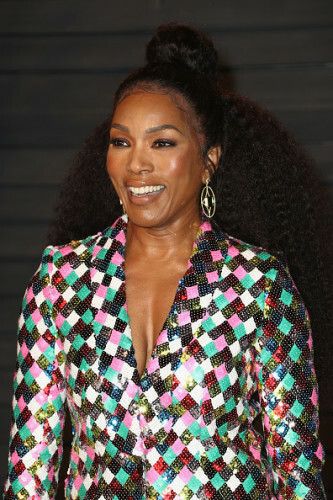 Frederick M. Brown Frederick M. Brown
Getty Images Getty Images
Angela Bassett (who recently played Ramonda as T'Challa's mother in Black Panther) and Vanessa Williams (the iconic Wilhelmina Slater on Ugly Betty and Renee on Desperate Houswives), turned down the role because of the full-front nudity, with Bassett saying:
I couldn't do that because it's such a stereotype about black women and sexuality.
The role eventually went to Halle Berry, who then went on to win the Oscar for Best Actress in 2002.
Jason Merritt Jason Merritt
2. Who: Anne Hathaway
Role: Alison Scott in Knocked Up
Knocked Up made Katherine Heigl a household name worldwide after she played Alison, a woman who gets pregnant after a one-night stand. But the role was originally offered to Anne Hathaway who turned it down not specifically for its nudity, which she did in Brokeback Mountain, but for unnecessary nudity.
She explained her decision to Marie Claire in 2008:
'I don't actively search for [films] that I can get naked in. But nor is it something that I would ever not do a job because of. It is what it is. Some people choose not to do it on moral grounds; I think that's a shoddy argument. I turned down another movie [Knocked Up] because it was going to show a vagina – not mine, but somebody else's – and I didn't believe that it was necessary to the story
Katherine Heigl later called the film 'a little sexist', adding that:
It paints the women as shrews, as humorless and uptight, and it paints the men as lovable, goofy, fun-loving guys.
So maybe Anne was right to go with her gut and avoid the script.
3. Who: Michelle Pfeiffer
Role: Catherine Tramell in Basic Instinct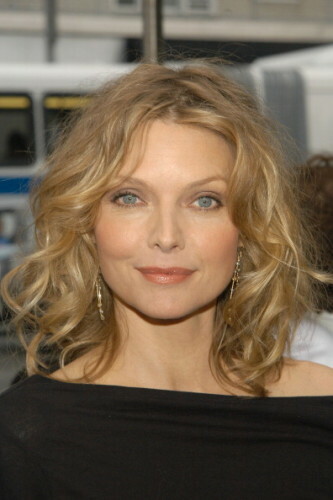 FilmMagic FilmMagic
Sharon Stone oozed confidence in the role of seductive murderess Catherine in Basic Instinct. Stone made that interrogation scene where she uncrosses and recrosses her legs, baring her knickerless self for Michael Douglas to go googly-eyed over, absolutely unforgettable and electric.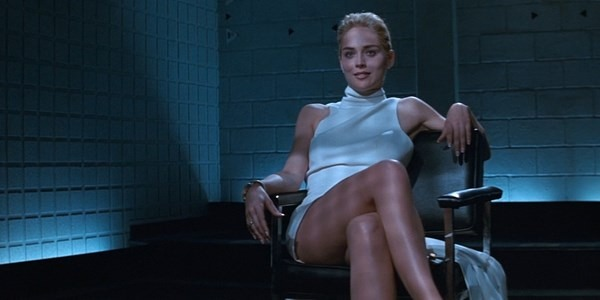 TriStar Pictures TriStar Pictures
However, it turns out that Michelle Pfeiffer was the first choice for the criminally insane Catherine, but felt uncomfortable by the explicitly erotic scenes she would have to shoot.
I just couldn't do that one, because of the sexual parts, the nudity. My father was still alive. I'm kind of prudish … And honestly? I am not that uninhibited about my body. I'm modest.
Here look Michelle, don't feel bad – I don't know many people who'd be jumping at the bit to get their hoo-ha out!
4. Who: Emilia Clarke
Role: Anastasia Steele in Fifty Shades of Grey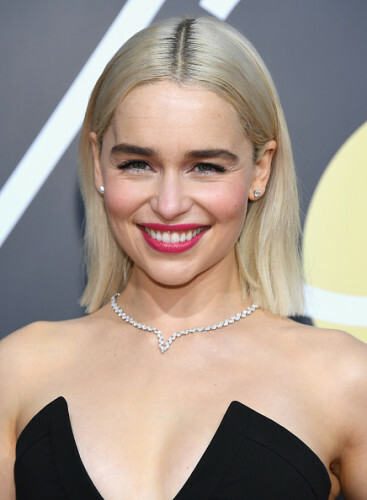 Kevork Djansezian / NBC Kevork Djansezian / NBC / NBC
Emilia Clarke, who famously plays Daenerys on Game of Thrones, turned down the role of Anastasia that later went to Dakota Johnson, saying to Marie Claire:
I really wanted to work with [Fifty Shades director] Sam Taylor-Johnson because she's fucking amazing. But there is a huge amount of nudity in the film. I'll never say, "I'm never doing nudity" because I've already done it, but I thought I might get stuck in a pigeonhole that I would have struggled to get out of.
5. Who: Dana Delany
TV Role: Carrie Bradshaw on Sex and The City
ABC ABC
It's nearly impossible to imagine anyone else but Sarah Jessica Parker playing Carrie, the cosmo-loving and Jimmy Choo-obsessed NY sex columnist. But Irish-American actress Delany (who later played Katherine Mayfair on Desperate Housewives) was SATC creator Darren Star's first choice, but she turned down the role as she had just done a movie with Kim Cattrall (who went on to play Samantha Jones) called Live Girls Nude, which was also about sex. Delany says:
I just said to Darren, 'I cannot do a show with "sex'"in the title.' People will lynch me if I do one more thing about sex.
Parker was making $3.2 million per episode during the third season after she additionally became an executive producer, and reportedly earned $15 million for the SATC movie. Parker is now estimated to be worth a whopping $90 million, after using her stardom for endorsements, clothing lines, and multiple fragrances.
Whew! That bank balance would buy you a lot of cosmopolitans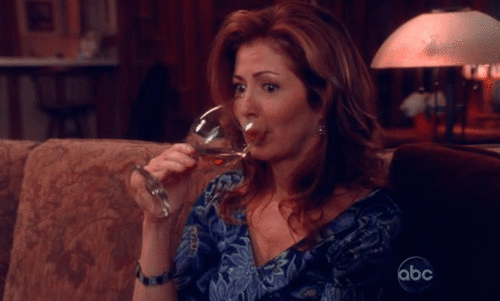 But Delany claims she has "no regrets" about passing on the role…Very zen attitude to losing out on NINETY MILLION DOLLARS.
6. Molly Ringwald
Role: Vivian Pretty Woman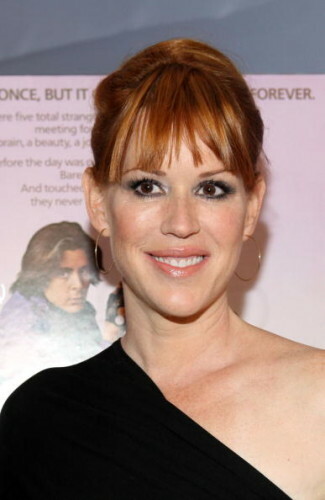 WireImage WireImage
This role was absolutely massive for Julia Roberts and kickstarted off her widely successful career. It was a risque role in 1990, because Roberts plays a prostitute, and it's the reason that Molly Ringwalk turned down the role.
Ringwald, famous for her performances in classic 1980s coming-of-age movies such as The Breakfast Club, Pretty In Pink and Sixteen Candles, never made a successful transfer from teen star to legitimate actress. However, Ringwald is very magnanimous in gracefully conceding that the part was not meant to be, saying
Julia Roberts is what makes that movie. It was her part. Every actor hopes for a part that lets them shine like that.
7. Who: Will Smith
Role: Django in Django Unchained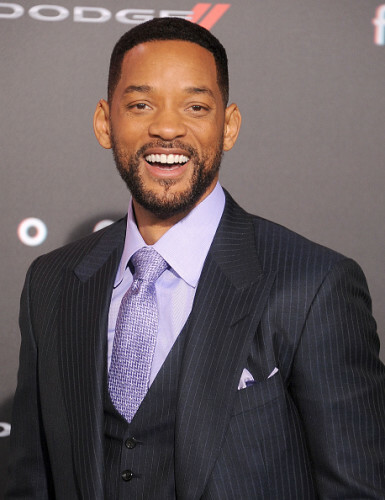 Gregg DeGuire Gregg DeGuire
And finally, Mr. Cocky himself, Will Smith, apparently turned down the titular role of Django in Quentin Tarantino's Django Unchained because of the full frontal nudity element to the role. Jamie Foxx later won the role of Django, and many thought he was robbed for not getting an Oscar nod for Best Actor, which was later brought up when the #OscarsSoWhite trended during the 2015 and 2016 oscars.
DailyEdge is on Instagram!