ANYONE WITH EVEN the slightest fear of rollercoasters might want to look away now.
13 people spent a few hours suspended in midair over a theme park in Queensland, Australia yesterday afternoon, according to ABC News.
The incident took place at the Warner Brother's Movie World park, and everyone was OK – but they might think twice before climbing on another ride for a while yet.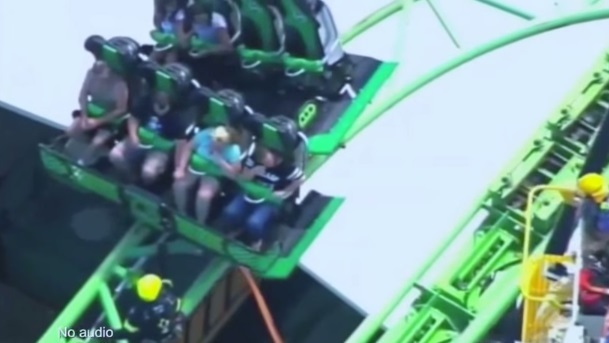 Youtube Youtube
In what is quite possibly the least relaxing Sunday afternoon imaginable, two carts on the Green Lantern rollercoaster ground to a halt – 160 feet above the air, leaving them stranded, as seen above.
A witness told 612 ABC Brisbane:
You could see a little girl and they were all just gripping on tight to the harnesses. It was pretty frightening to watch. I could see where the wheel had fallen off.
Well, that's a little unsettling.
Nocookie Nocookie
An investigation by Movie World officials is ongoing since the incident yesterday, but the exact cause of the wheel coming off one of the carts is still unknown.
And here is the Green Lantern in better times (when people aren't stuck up there)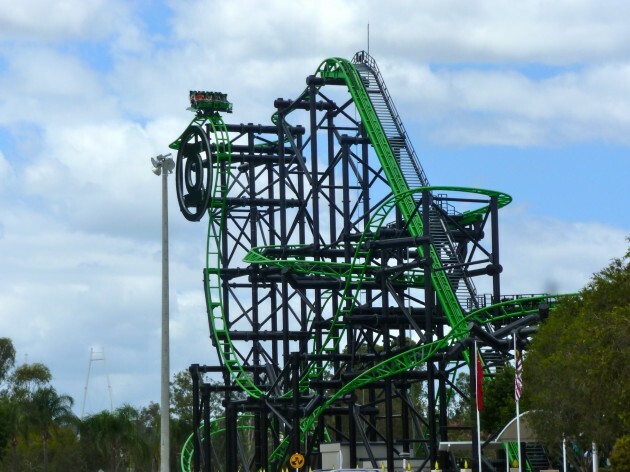 Wikimedia Wikimedia
Still, next time we're hitting the theme park for some thrills we might just stick to the teacups. Seriously.