IF YOU HAD a computer in the nineties, it was pretty much vital that you owned Rollercoaster Tycoon.
videogametitlescreens videogametitlescreens
The Hasbro game involved making an amusement park and attempting to keep your guests as happy as possible while bringing in some cash
Tumblr pumpkinzone Tumblr pumpkinzone
Your excitement level was ALL that mattered

rctsaga rctsaga
You were well versed in picking up pukes and your guests' trash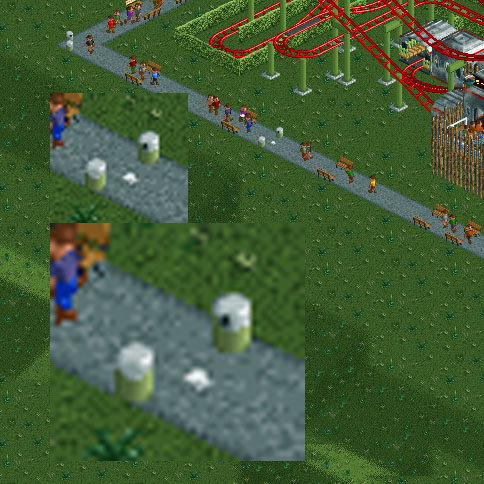 audiobully audiobully
You could see their thoughts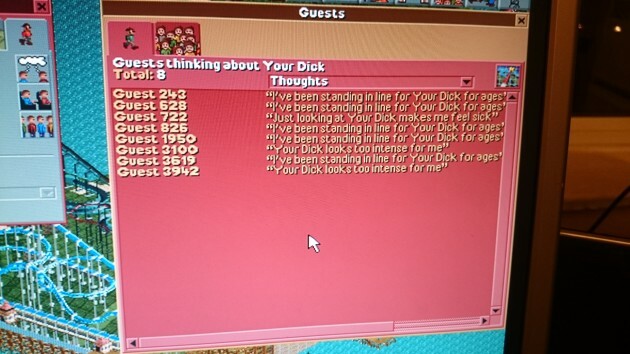 Imgur fingertheblowhole Imgur fingertheblowhole
But it was just intensely fun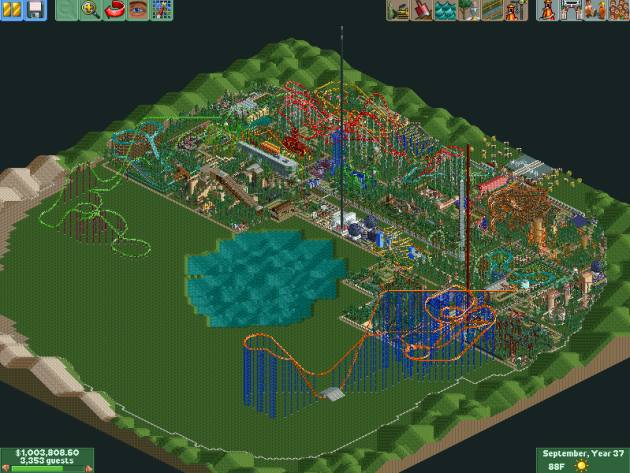 Imgur Imgur
The cafes and stalls were shaped like the items they sold!
http://lancearrow.tumblr.com/post/127579702231/current-mood-the-cotton-candy-stall-from
It sometimes brought out the worst in us
Imgur Imgur
Yes sir, please take a seat on this clearly incomplete ride.
Oh, it's started raining? Better up the price of umbrellas to $40.
Only the true sadists had the exit fall into a pool of water
badmilkchef.xyz badmilkchef.xyz
Or into THE PIT
http://accursedasche.tumblr.com/post/140716364729/the-pit
Basically, it was a travesty
http://callmefreakfujiko.tumblr.com/post/85039513397/make-my-park-better-nah-ill-just-sabotage-the
They were little pricks, in fairness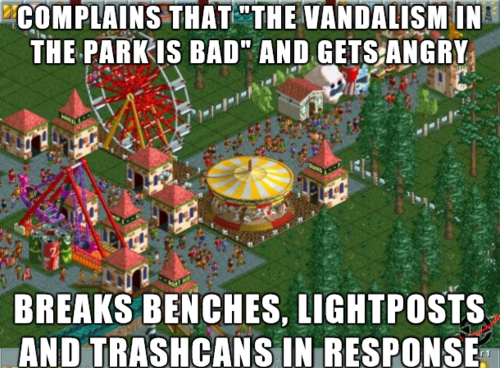 Tumblr funnygamememes Tumblr funnygamememes
DailyEdge is on Snapchat! Tap the button below to add!