LAST NIGHT'S ROOM To Improve was a rollercoaster of emotion.
RTE Player RTE Player
Couple Hannah and James were redesigning Hannah's childhood home in Sutton after the death of both of her parents.
It was all very emotional
But it was the mezzanine that caused the most ructions in the episode
A vital part of Dermot's original design was a mezzanine, but QS Lisa wasn't having a BIT of it when sorting out the budget.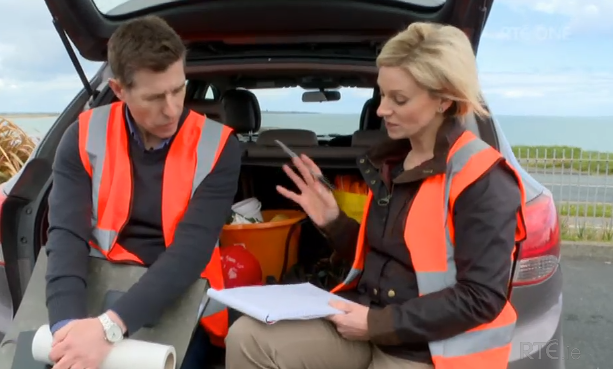 She doesn't mammy him at all.
Dermot: I just think it'll become a really mean room after that.
Lisa: I don't really care I just want the budget to work.
He really, really, wanted that mezzanine.
You can't touch the mezzanine.
I think the mezzanine should go.
After it was revealed that they'd have to reconfigure the roof to make the mezzanine and put an extra 20 grand on the budget, the couple decided against it.
WHERE IS PATRICIA?
She would let him have the mezz
But didn't it all work out in the end?
RTE RTE
They all got along in the end
Who needs a mezzanine, really?
And sure they went over 40k
DailyEdge is on Snapchat! Tap the button below to add!