WE'RE STILL WAITING on the long-delayed final episode of this series of Room to Improve.
While we patiently bide our time, we may as well look back on why we love it so much – in the form of glorious Twitter memes:
1. When the final product doesn't match the plans
2. This stark realisation at the end
3. We know where Dermot's real passion lies
4. When you think there's a new episode coming on, but get lucky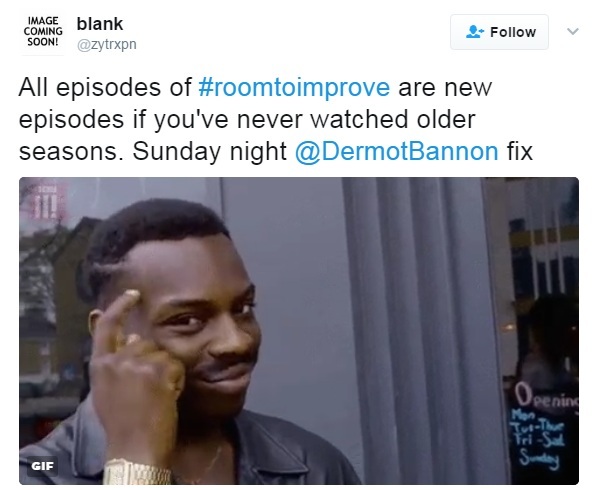 Twitter Twitter
5. Some of the walls Dermot builds already have their place in history alongside these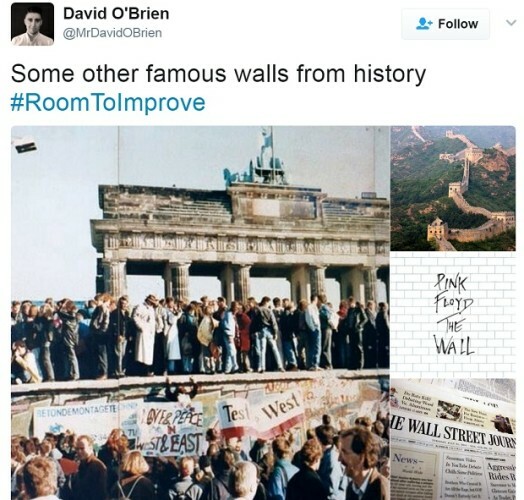 MrDavidOBrien Twitter MrDavidOBrien Twitter
6. And this just about sums up your Sunday night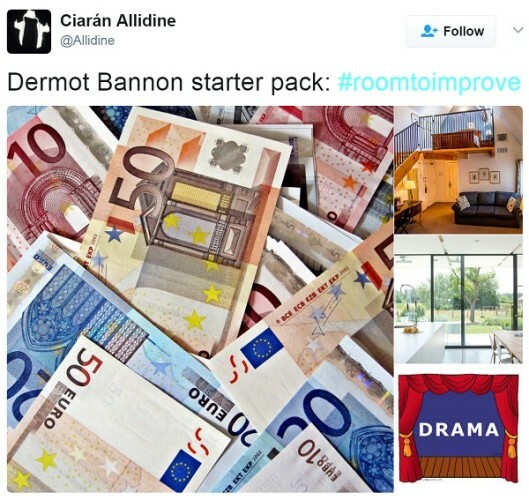 @Allidine Twitter @Allidine Twitter
7. "I have no power in this relationship" sounds about right
8. There's always a mother-in-law
9. And those classic arguments with Patricia
10. Colours are ~always~ on the agenda
11. A wilful disregard for the budget is always appreciated
12. As were these subtitles
13. This conversation is standard issue at this stage
14. The show could do with a name change though
Freshen it up.
15. There's always one feature missing that someone is bulling about
16. But Dermot's expertise might start getting international recognition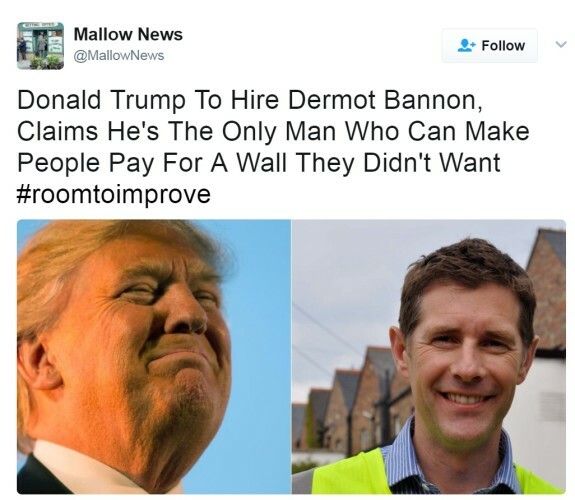 Mallow News Mallow News
17. Don't worry, Dermot will proper sort you out if you're looking for a wall built on the cheap
18. Some of the Room to Improve design styles have been seen before
19. Welcome to Room to Improve and Chill
20. Coming in to wreck up the gaff like it's The Shining
21. Ah, those crippling financial reservations
22. And those trips to mansions that are so far beyond the couple's price range
23. Just don't question Dermot's authority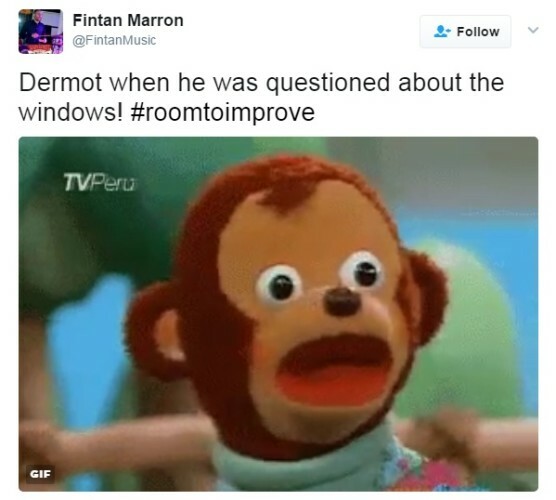 @FintanMusic @FintanMusic
24. Or what he's wearing on site
25. His architectural influences are diverse
26. We really just watch for the passive aggressive gaff party at the end
27. And the self deprecation
28. The clients getting really passionately annoyed about one little thing is also a bonus every time
29. As is the lies telling themselves things are going well
30. Came in like a wrecking ball
31. We need you back in our lives
Until we see you again Dermot.
DailyEdge is on Snapchat! Tap the button below to add!