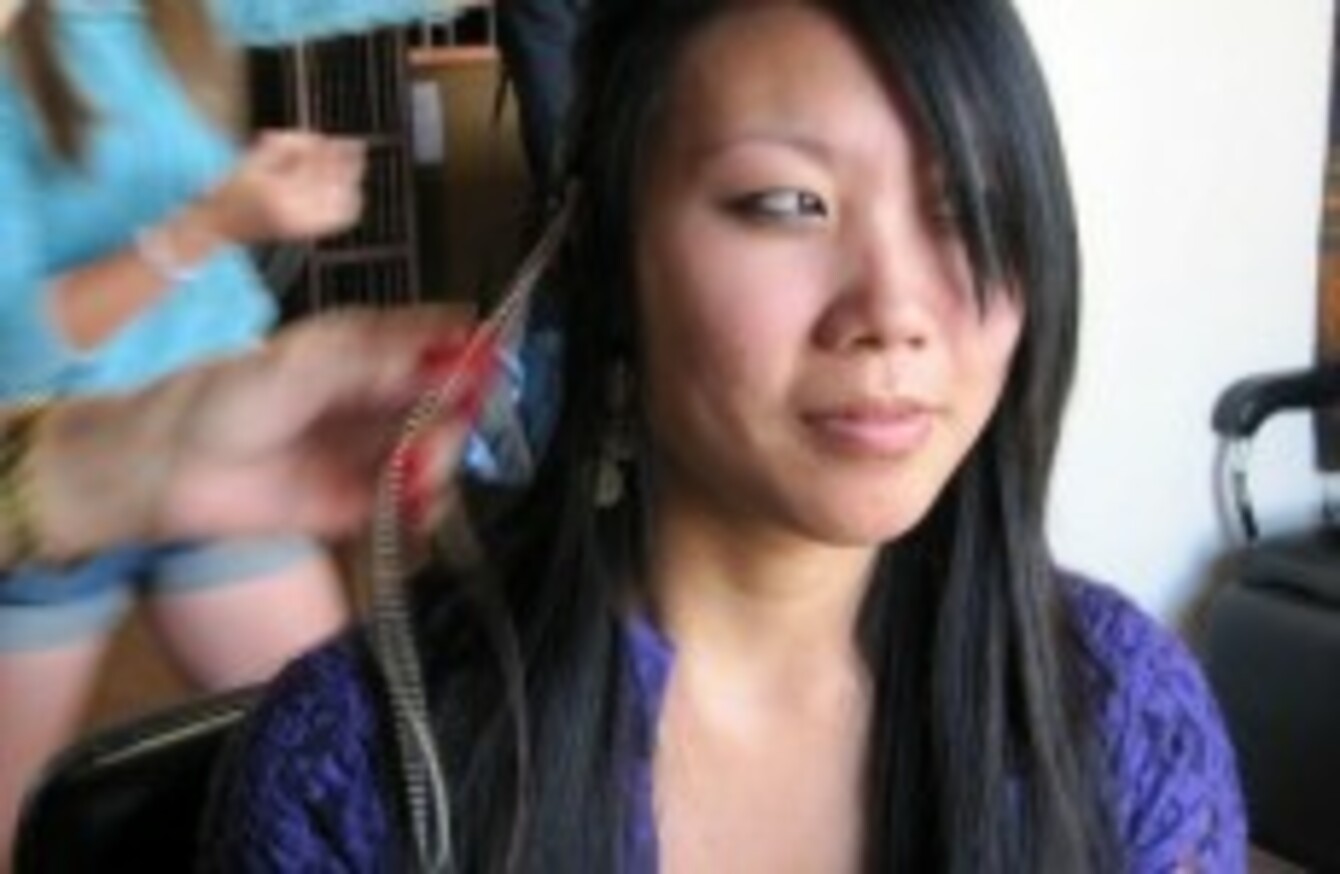 Kim Shanks gets feather extensions clipped into her hair at MiraBella Salon and Spa in Boise, Idaho
Image: Jessie L. Bonner/AP/Press Association Images
Kim Shanks gets feather extensions clipped into her hair at MiraBella Salon and Spa in Boise, Idaho
Image: Jessie L. Bonner/AP/Press Association Images
FLY FISHERS hook the brightly-coloured feathers onto their fishing hackles in order to attract fish, and now these same feathers are the latest must-have attractive women's hair accessory.
There has been a surge in the popularity of the long skinny rooster feathers that fishermen use to make lures, and Aerosmith frontman Steven Tyler is perhaps partly to blame.
He is one of the Hollywood celebrities who has been sporting feathers in his hair this summer, and now women are seeking to emulate his look.
And they're turning to fly fishing shops to hook their catch.
Fly fishermen have laughed about the new trend on message boards, with some bemoaning the fact it is leading to a shortage of the products in some stores.
What some may not realise is that the animals who grow these feathers sometimes do not survive the plucking, and are euthanised after being plucked.
The roosters are genetically bred and raised for their plumage, only living for a year until their feathers are grown long enough to be used.
The saddle feathers – grown on the bird's backside – are the most popular for hair extensions.
These feathers are sold for between $5 (€3.43) and $10 (€6.86) a piece and when clipped into hair they can be brushed, blow-dried, straightened and curled.
One fly tying hackle, a black and white striped feather, usually sells for between $40 (€27.50) and $80 (€55) in the USA – it sold for $480 on eBay last month.
- Additional reporting by AP