ROSANNA DAVISON HAS taken all her clothes off and climbed into a pile of chilli peppers.
In case you're wondering, it's all in aid of animal rights organisation PETA.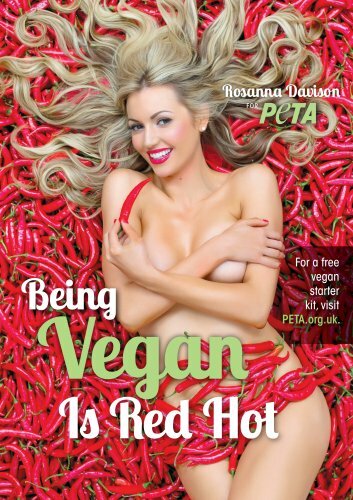 We just hope she doesn't have any small cuts.
According to the organisation, Rosanna posed in the nip…
…to show off all the benefits of her vegan diet – which has left her with a gorgeous figure, radiant good looks and a guilt-free conscience.
Rosanna, meanwhile, said: "I've never felt as fit and healthy as I do as a vegan."
PETA has a long history of persuading female celebrities to take all their clothes off for its ads. Should you care to see more, there is an enormous gallery of them on Celebuzz here.