IF YOU WERE living with one of the main characters from Game of Thrones, how would you stop yourself from finding out spoilers?
GIPHY GIPHY
It is not a dilemma most of us face except for poor Rose Leslie who is engaged to Kit Harington who plays Jon Snow. They actually met on the show when Leslie played Ygritte who coined the famous term 'You know nothing Jon Snow'. Very cute.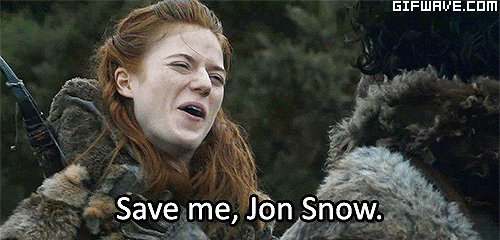 GIPHY GIPHY
A self described 'massive fan' the Scottish actress who is currently starring in the Good Wife spin-off 'The Good Fight', was speaking to Seth Meyers about her unique problem and how she doesn't want to know anything at all.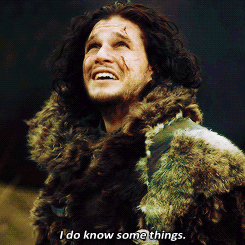 GIPHY GIPHY
In a bid to save herself from spoilers, Leslie kicked Harington out of their London home and sent him to nearby coffeeshop where he could read the scripts without giving anything away.
I remember over the summer just gone that the new episodes for the final season were coming through onto his iPad and I can read his facial expressions and I don't want to know anything that's going on within his eyes so I sent him packing!
Leslie explained that while Harington wouldn't say anything about the script, his body language would give him away.
If he stiffens I know someone's dead.
In fairness with the rate of deaths in Game of Thrones, I'm surprised he isn't permanently stiff.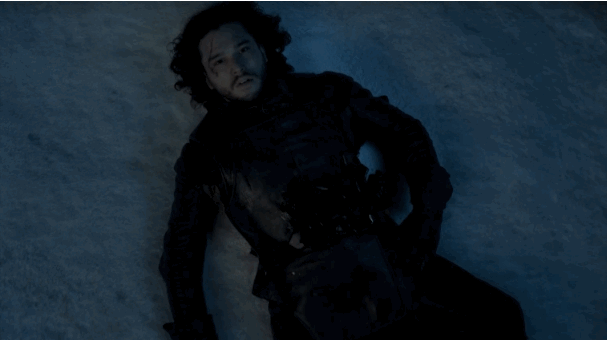 GIPHY GIPHY
Leslie also explained how all her family had been supportive of her becoming an actress except her brothers who 'only really began to give a f**k when I got Game of Thrones'.
After that they were suddenly very interested in what scripts their sister was getting. Subtle lads.
Leslie also revealed how much a prankster Harington is showing a photo of last year's April fools prank where Kit put a severed head into their fridge to scare her after she'd just wrapped up season one of the Good Fight.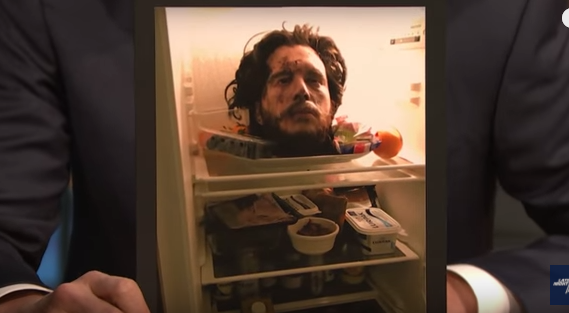 Late Night with Seth Meyers / Youtube Late Night with Seth Meyers / Youtube / Youtube
As I turned my attention back to the fridge, I see this terrifying head, staring back at me and I don't necessarily recognise that it's him but that someone it just hairy and bloodied in my fridge.
All she wanted was a glass of filtered water.
Late Night with Seth Meyers / YouTube
DailyEdge is on Instagram!