First of all, what is the Rose of Tralee?
The Rose of Tralee is an annual festival that sees women of Irish descent from all over the world compete for a chance to be crowned Rose of Tralee.
Cities from across Ireland, Europe, Australia, North America and Asia select representatives and these young women then travel to Ireland for the competition, which is televised over two nights on RTÉ One.
Oh, so it's like a beauty pageant?
Rule number one: you must never call it a beauty pageant. Rose of Tralee organisers go to great pains every year to emphasise that it's not a beauty pageant, preferring instead to market it as a "celebration of women".
In some ways, they are correct. It's not quite a beauty pageant, although participants are often conventionally good-looking and expected to wear glamorous dresses and heels. (Nothing too revealing, though. Certainly no cleavage.) But it's not the case that the most beautiful girl wins. Instead it's usually the loveliest, most high-achieving non-drinker that reaps the rewards.
Imagine a Debs without the alcohol or if Miss World was run by Daniel O'Donnell. Now you're on the right track.
So you're saying that it's pretty much exactly like the Lovely Girls competition in Father Ted?
Pretty much, yes.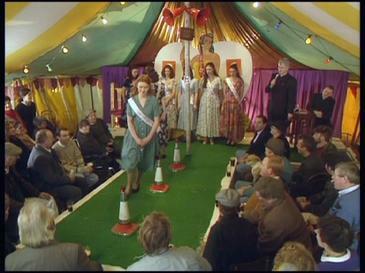 Who hosts this thing? Someone debonair like Michael Bublé?
Er, kind of. It's hosted by Daithí Ó Sé, a former TG4 weatherman. He pronounces steak like "shteak" and that's about all you need to know.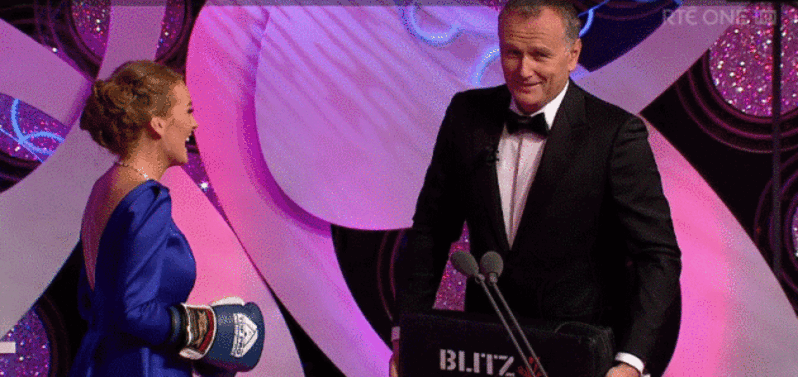 So what's the format of the show?
A parade of young women chat to Daithí Ó Sé over the course of two nights to chat about subjects like…
Being a primary school teacher
Being a non-drinker
Being away from home
What being Irish means to them
What the GAA means to them
What their faith means to them
Tea
Their favourite Claddagh ring
Their noble deeds
Their boyfriends/fiancés
Their Mammies
Their Daddies
Non-Irish Roses are also obligated to explain where their people are from, prove their Irishness and say hello to their distant cousins. "A big hello to the McGintys in Ennis!"
They are then expected to perform a talent. A song, a dance, a rap. That kind of thing.
Sorry, did you say a rap?
Indeed we did. Last year, one of the Roses performed a rendition of Lil Wayne's A Milli on stage. It was excruciating as it sounds.
https://www.facebook.com/RTEOne/videos/1192571254150046/
Wow, how unique!
Don't be under any illusions, though. Most of the time, the Roses just sing songs like Hallelujah or play a pleasant song on the concertina while the audience claps out of time.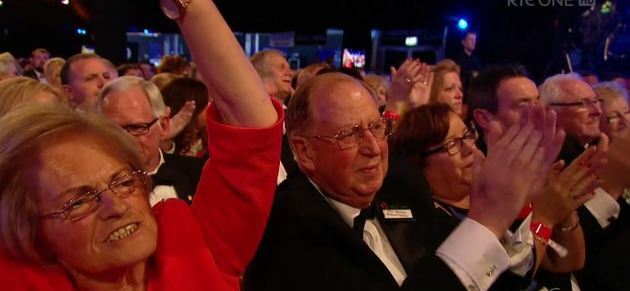 RTÉ RTÉ
Who are the men in suits?
Those would be the escorts, a group of men who accompany the Roses for the week. Because all women need a male chaperone while out and about, didn't you know?
Does it ever get… political?
Last year, the Sydney Rose caused ructions when she suggested that women in Ireland should have "a say over their reproductive rights," a fairly reasonable statement that reflects the views of many women her age, we're sure you'll agree.
Oh wow! That's surprisingly progressive.
Hold your horses. That was a total anomaly. While Miss World contestants are liable to be asked about thorny issues like world peace or healthcare, the conversation on the Rose of Tralee usually doesn't stray far from safe subjects like Irish dancing.
In fact, organisers have made it clear that they would rather if participants didn't express too many opinions. (Unless the opinions are about whether you have one or two sugars in your tea.)

Irish Mirror Irish Mirror
So maybe don't go in expecting any cutting criticism of President Trump.
Do people actually watch this? It sounds kind of… old-fashioned. And long.
Last year, the show drew a peak audience of 743,800 and an average audience of 618,600 viewers. In other words, we might give out absolute yards about it, but we still tune in in our droves every year.
What's the appeal?
We get to marvel at dresses, guess which lovely girls have yet to break their Confirmation pledges and snigger when an American tries to endear herself to us by saying, "What's the craic?"
Oh, and we get to feel really inadequate and underachieving.
Why would you watch a show that makes you feel bad about yourself?
Because Irish people are sadistic like that, okay?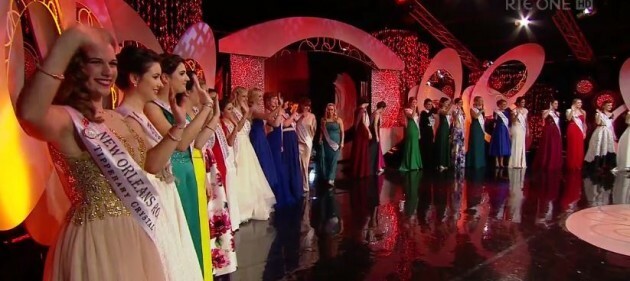 I meant to ask. What does the winner get?
The winner gets a tiara, a Kia, loads of holidays and goodies from Tipperary Crystal. (Because what 25-year-old doesn't want to kickstart their crystal collection?)
As the reigning winner of the Rose of Tralee, you're obligated to do things like attend sporting events, mingle with the Irish diaspora or promote good causes for twelve whole months.
Or, indeed, participate in lipsync battles.
Well, that's not terribly glamorous.
And that's *precisely* why we love it.
Happy Rose of Tralee Day!
DailyEdge is on Snapchat! Tap the button below to add!