ROSS O'CARROLL KELLY is obviously one of the most popular and beloved fictional characters in modern Irish life.
But sometimes the RO'CK literary universe seeps out into the real world, with delightful results.
1.  Take this quintessentially Celtic Tiger school yearbook from 2004 as a prime example
2. You could see the goys stopping into "noshington" cafe for a latte before a big game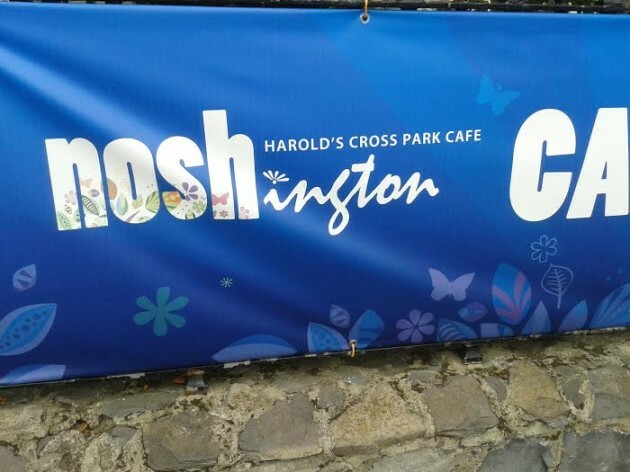 Imgur Imgur
Good nosh.
3. This collection of lads on holiday in Spain
South Dubelin.
4. When Robbie Henshaw had to pose with an outrageously oversized bowl of cornflakes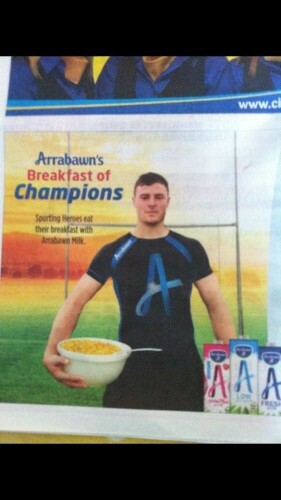 Twitter / AceFromTheMun Twitter / AceFromTheMun / AceFromTheMun
5. When this guy went above and beyond with his commitment to The Ster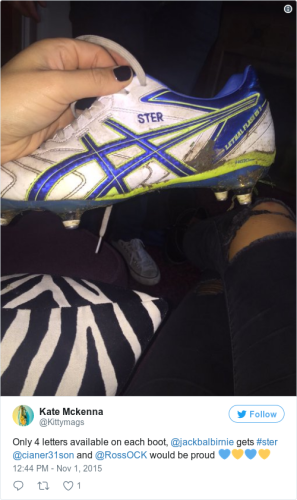 @Kittymags @Kittymags
That's… Leinstertainment.
6. This Wedding Story in the Irish Times was probably penned by Rosser himself

Irish Times Irish Times
7. That night Charles was going around Donnybrook with a permanent marker in the run up to the General Election
8. This political analysis overheard in D4 last year
9. When Aer Lingus provided this guide for the goys heading off to the Italy game
10. Remember that time Ross's English cousin lost the run of himself at his son's schools rugby match?
Telegraph Telegraph
11. Donnybrook Fair exclusively speaks in Rossisms, for the benefit of some of their clientele
12. Adorable mini goys outfits should be made available in all major retail stores
13. That one week when a Ross type joined the Indo as a subeditor

Irish Independent Irish Independent

Irish Independent Irish Independent
14. And finally, if only there was video of this beautiful, perfectly distilled RO'CK scene it would be in the internet hall of fame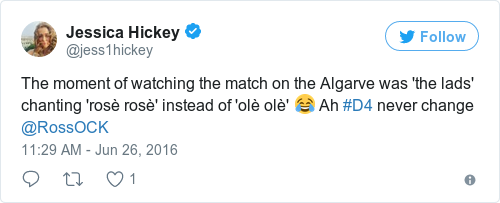 @jess1hickey @jess1hickey
DailyEdge is on Instagram!