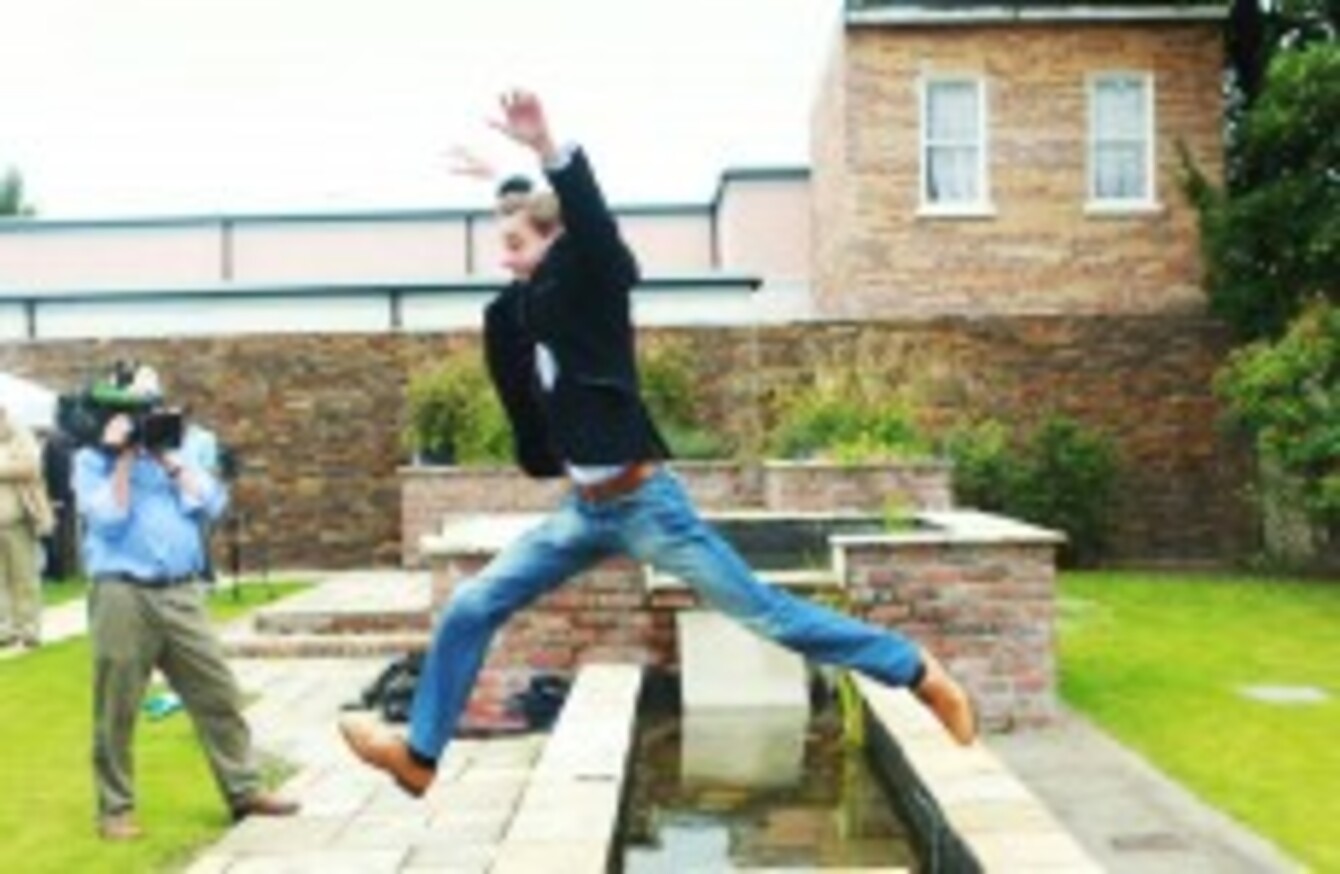 Did somebody say 'flashmob'?
Image: Leon Farrell/Photocall Ireland
Did somebody say 'flashmob'?
Image: Leon Farrell/Photocall Ireland
OUR BELOVED STATE broadcaster released its new autumn schedule yesterday, cleverly timing it to follow the Katie Taylor fight so that nobody would feel able to say anything negative.
But now that the dust has settled (and before our Katie takes to the ring again this afternoon) we've rounded up the best and the worst of this season's line-up. Warning: involves flash mobs.
The Worst Offenders
1. Six In The City
Six in the City is a new show format which will feature three couples living in three different Irish cities, each one vying to host the biggest, most rollicking, best night out on the tiles.
Come Dine With Me, but in Copperface Jacks?
2. Baptism of Hire
One fake company, a cast of actors, one real employee and a bunch of hidden cameras. This new hidden camera programme follows a temp's first day through a series of ridiculous and madcap set-up office pranks.
Just sounds awful.
3. Richard's Random Acts of Kind-Dish
Michelin star chef Richard Corrigan surprises unsuspecting members of the public with a "flash mob" style world-class meal when they least expect it.
Cooking? Flash mobs? Kind-Dish?
4. Instrumental!
Imagine being told you have five months to learn a musical instrument and get ready to perform live on stage to a capacity crowd backed by the RTÉ Concert Orchestra. Welcome to Instrumental!
A reality show about music lessons? We still have nightmares where we're chased by recorders.
5. Fair City
As Fair City enters its 24th season…
Ahem.
YouTube/steeviebops
And the best prospects…
1. The Fall
The Fall is a gripping, five-part, investigative drama series following the lives of two hunters within one story. The first hunter is the highly-driven DSI Stella Gibson, played by Gillian Anderson. The other is a serial predator, preying on the lives of people, at random, across Belfast.
A co-production with the BBC and filmed in the North, this show is already being eyed by US outlets according to TV Wise.
2. Bullyproof
Clinical Psychologist David Coleman is on a mission to explore the issue of teen bullying in Ireland. As part of the series, David will offer his expertise and therapeutic skills to a number of teenagers and their families who have been affected by bullying.
Because thoughtful, family-level explorations of Irish society are often what RTÉ does best.
3. Homeland (season 2)
The hit psychological drama Homeland starring Claire Danes and Damian Lewis returns for an eagerly anticipated second series.
We've already stocked up on nachos. And, er, CIA contacts.
4. Communion Day
She's got the white dress and the veil. He has the suit, the tie and the waistcoat [...] Stories of eight families as they journey towards one of Ireland's landmark family rituals.
Why? Because First Holy Communion is a fascinating social ritual that deserves a closer look. And also because there may be the chance for righteous outrage at the lavish expenditure on dresses.
5. The Zoo
From the arrival of Asian lion cubs to the birth of baby tapirs and baby sea-lions there's plenty of excitement in Dublin Zoo!
Baby sea-lions! Also, The Zoo is just excellent. Witness:
YouTube/zootvseries