LAST NIGHT, THE RTÉ punditry panel sat down to discuss England's loss to Uruguay.
Then they tackled the question everyone was afraid to ask.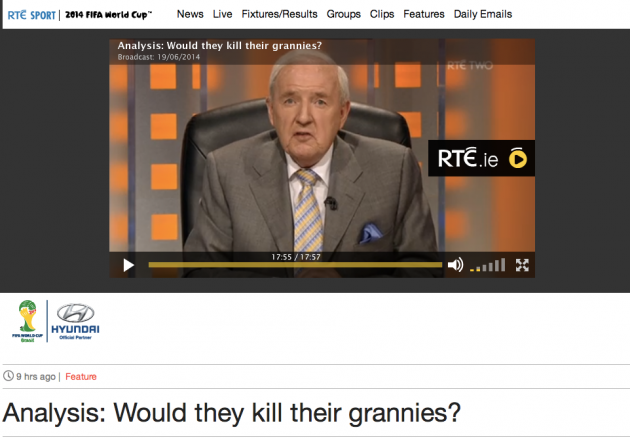 Yes, it was "Would they kill their grannies?" Look at the face on Billo there.
The consensus – as led by John Giles – was that England wouldn't kill their grannies to win a match, whereas Uruguay would.
There was also discussion of Brazilian back alleys, and how Roy Hodgson doesn't know about them. Here's how Bill O'Herlihy summed up the debate: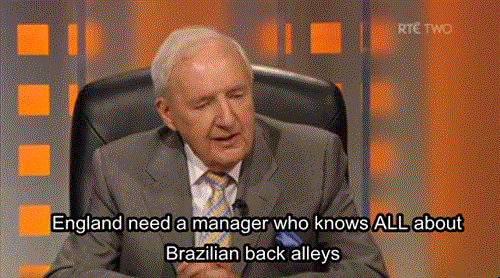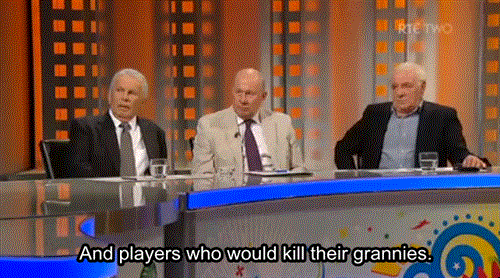 Some England fans on Twitter who happened to be watching were a bit… confused.
Although a few agreed.
Then came the inevitable:
Thanks Pete Higgins!