LISTEN, WE GET it. It's live TV. Anything can happen.
On the Six One News last night, RTÉ Sport went live to a party for Ireland's Ballon D'Or hope Stephanie Roche in Shankhill, Dublin.
But the reporter is nowhere to be found. Where oh where are you, reporter?
ROBYN RADIO / YouTube
Oh! There she is!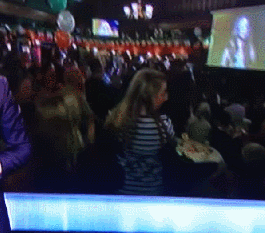 via @spin1038