YOUR FAVOURITE ANTI-HERO is at it again.
A newsite in India reported on a report from OK! Magazine (phew) that said Ryan Reynolds and Blake Lively are struggling "to find quality time together" because of their very busy work schedule.
"The past few years, Ryan's been working out of town while Blake stays home with the kids. The distance between them has taken its toll," added the source.
Ryan took to Twitter to dispute this, while also saying how much he'd love some time away from her, TBH.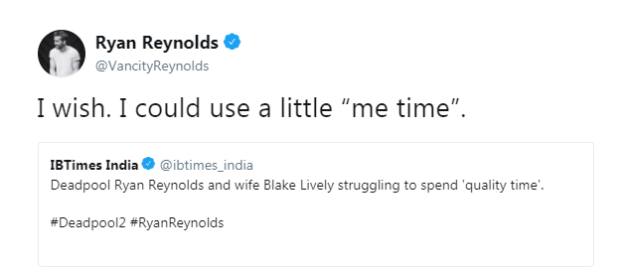 Confirmation that Blake Lively is a stage five clinger. Who'd have thunk it?
The pair are now strangers to ripping the piss out of each other, as you'll know if you follow them on Instagram.
These guys, huh? Absolute banter merchants.
DailyEdge is on Instagram!