REACH FOR THE staaaaars.
S Club 7 were a staple in all 90s kids' lives. Last night they showed up on Ant and Dec's Saturday Night Takeaway for the singalong segment and it was almost too twee to handle.
It was cheesey. OH SO CHEESY. But satisfying, like a four cheese pizza in the depths of a debilitating hangover.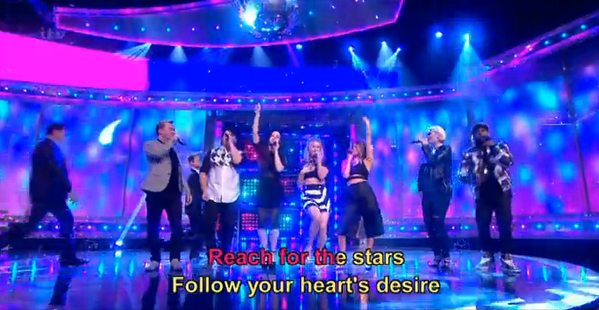 Look at them now! A world away from their Children in Need reunion last year.
It was too much to deal with for some
They were LITERALLY a childhood
Singing along was not optional
People were even comparing it to the Six Nations win…
Irish tour date, WHERE ARE YOU?
Here's the full thing to tide you over. All together now, REACH.
Eugenio Garay / YouTube