EVERY PANCAKE TUESDAY, like clockwork, people share this image.
The still, from an episode of Sabrina the Teenage Witch, has become more of a custom now than the day itself.
The episode, Pancake Madness, is the fifth of the third season of the show and is long considered by many (me) to be a work of ART.
So smart are the writers, it's said that Sabrina's witch-pancake addiction is a reference to a 1969 short film called Winter of the Witch, about a witch who made magic blueberry pancakes that made everyone trip like they were on LSD.
Deeply grim.
I know so much about the musical number, but what about the rest of the episode. Why does Sabrina actually get obsessed with pancakes again?
It's time for a recap.
So it starts off with Sabrina and her aunts going to the Other Realm to see movies before they are even made on earth
I'm no physicist but surely this is impossible?
Hilda is already irking me with this wry observation.
Those poor mortal actors, that actually think they have free will.
I am shaking.
Hilda is refused entry to the closet with these seriously advanced special effects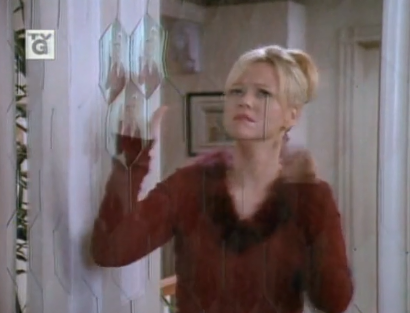 They go without her, like the maniacs they are.
How is this relevant to the pancake plot? It's not, but we're getting to that.
Sabrina asks Salem what he'd like for breakfast and she zaps up some pancakes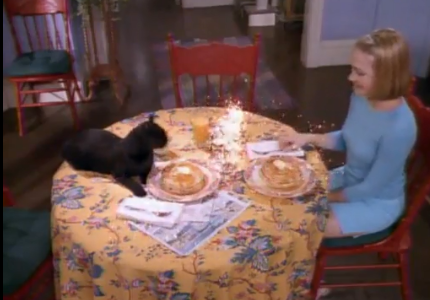 What I'm most impressed with here is how fast her aunts come to stop her from eating them
Are they just waiting around the corner? Spying on her? Wouldn't be the first time.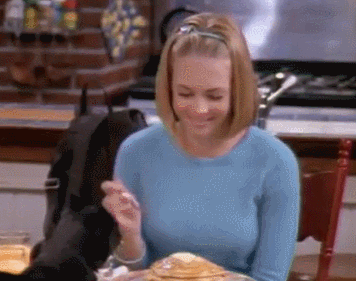 Here we learn that it's a Spellman family secret (one of the many) that they can't eat pancakes.
If they do, they get hopelessly addicted.
Zelda casts a spell to restrict Sabrina from eating them, because that's how all witches and wizards get through a problem.
Because our feelings for Sabrina really matter, here's a spell to prevent the aforementioned Sabrina from conjuring pancake batter.
Bit of a mouthful.
Sabrina's expression when she's told to eat a poached egg instead is literally me when my mam tells me we can't get chips because we've food at home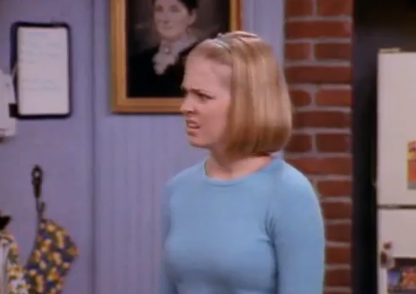 So, despite all that drama, Sabrina still takes a bite of her pancakes that her aunts just walked off and left her with.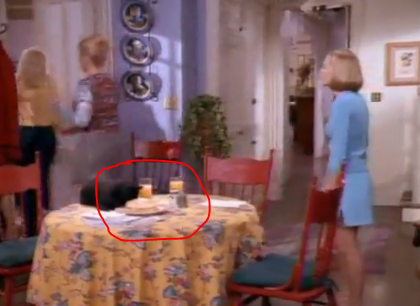 Sabrina, you are an idiot. You deserve all the hardship you get yourself into.
Now Sabrina goes to school where Harvey, the boyfriend she doesn't deserve, is stuffing pancakes in a little styrofoam tray into his mouth
Remember his mam was pregnant? He doesn't share because she doesn't make him hot breakfasts anymore. Boo hoo.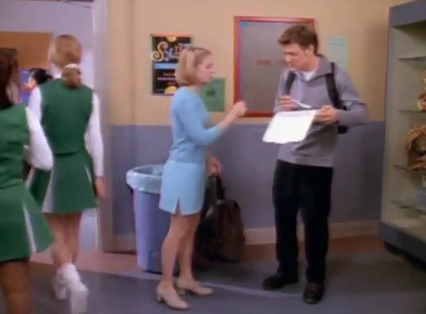 Harvey, you seem like a nice guy, but you're such a moan. Make your own damn pancakes.
Sabrina then attempts to eat his leftovers out of the bin in a scene that is EXTREMELY ME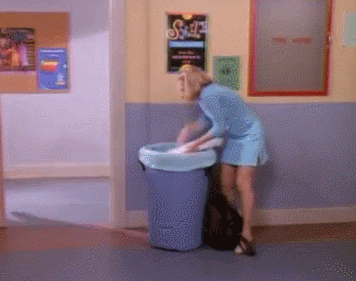 Oh we're back with Sabrina's aunts now, trying to work out why Hilda can't get into the other realm.
The police come and arrest Hilda for living in the mortal realm without the paper work
Inspector Gadget here is the one to take her home.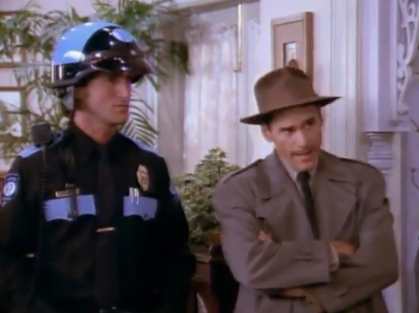 Enter, Mrs Quick! I love Mrs Quick. She asks the class for some fundraiser ideas, which is extremely convenient to the plot.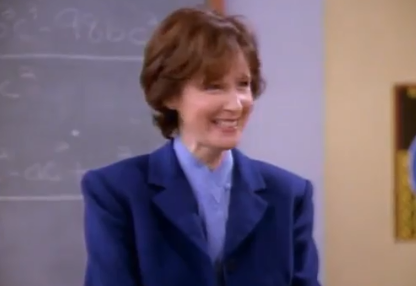 The next bit of dialogue is perfect.
Sabrina, you're good at ideas, what would you suggest?
PANCAKES!
Are you suggesting a pancake breakfast to raise money?
No, no no. I wouldn't want to have breakfast with those soft, flaky, fluffy, firm, melt-in-your-mouth… DO YOU HAVE ANY?
Sabrina invented the dramatic cry face. Kim Kardashian just retired.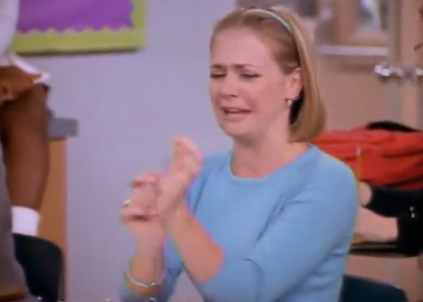 The subplot goes on, with Hilda in some sort of weird Other Realm bar
Who are the lads on the wall?
At home, Sabrina tries to watch TV where she flicks through a load of shows with pancakes inserted into them. I don't think this scene was given enough credit.
Hello, you're on loveline.
I LOVE PANCAKES.
Salem then catches her making batter in the middle of the night and this is the point where I start feeling a bit desperate for her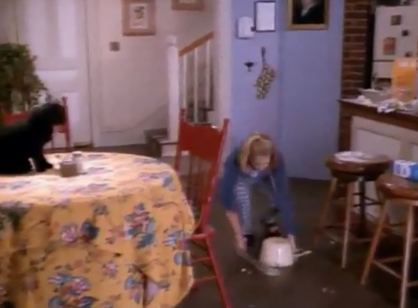 She finally admits her addiction, and Salem says he'll help her avoid the pancake breakfast tomorrow.
They brew up a syrup that will make her hate the flavour of pancakes, which is actually a pretty good idea.
When Sabrina arrives at school the next day, Harvey is waiting with a stack of pancakes for her, but of course, she doesn't want them.
Yesterday they were all you could talk about!
A woman should be seen and not heard, is that it?
YES SABRINA. Early feminism 101.
Then Libby gets in with this zinger:
Hey Sabrina, this one fell on the floor, I thought you might like it.
Serious kudos to Libby for maintaining the pettiness from one day to the next.
Here is the exact point it all goes wrong.
Sabrina takes a bite of Libby's pancakes, after Libby expressed they might be horrible. Having lost her gross syrup, she thinks Libby has used it. But no, they're delicious, and Libby just doesn't like pancakes.
Sabrina goes WILD.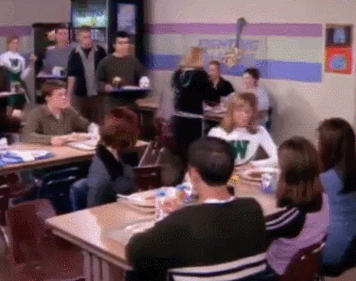 Well, that's pretty embarrassing.
Do we still care about the subplot? Zelda gets word that her documentation for Hilda won't be processed for years. We can empathise.
So Zelda decides to take matters into her own hands.
As for Sabrina, she heads home and has managed to put on about 30 stone in a matter of hours
This tiny doctor literally pops her, because as we all know, weight gain is purely air
Zelda puts Sabrina in her room to go cold turkey, and this is where it gets good.
Personally, one of my favourite scenes in Sabrina the Teenage Witch is when she's trying to fill the hours without pancakes, but the clock just won't agree (and literally goes back in time)
She chucks it out the window but forgets that she moved her bed to clean under it. It's poetic in its frustration, you even feel it as a viewer.
Sabrina decides to take a nap and has a dream that a big pancake party is going on outside her room
We all know the song by now
crazziquai x / YouTube
When she wakes up, Salem is a pile of pancakes and Mrs Mapleton is here
Mrs Mapleton wants her to go with her, to some mysterious place. I love how sassy she gets when Sabrina questions her character.
How do I trust you, after all, you are a giant syrup dispenser?
So, I guess that means I'm not a good person?
They go to the International Pancake House, where Mrs Mapleton tries to lure her to the dark side
Here, we get this amazing line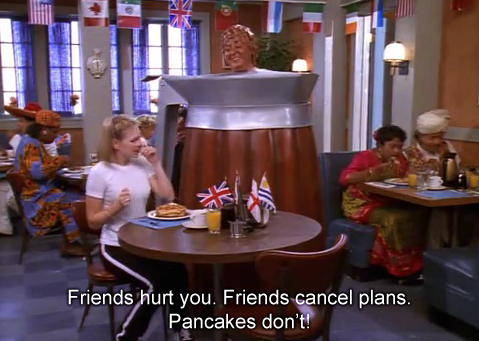 Back to the subplot for a second, the aunts are trying to escape past the border when a border patrol officer approaches them with the most 90s questions in the world.
Name the Hanson Brothers.
Which actor just married Barbra Streisand?
Hilda of course, gets them all. But Zelda is left behind. All of this time could be spent on a new pancake rhyme.
Sabrina, having spent about two hours in her room, has suddenly overcome her addiction
Zelda escapes the other realm, and Sabrina is no longer addicted to pancakes. A beautiful ending, to a beautiful episode.
May we watch it every year.
DailyEdge is on Instagram!