EACH WEEK, WE'LL be taking a peek into some of our faves' makeup bags to see their must-have products, because we're nosy. This week, it's the turn of beauty blogger Sally Foran (Irish Beauty Fairy). You can follow her on Instagram here.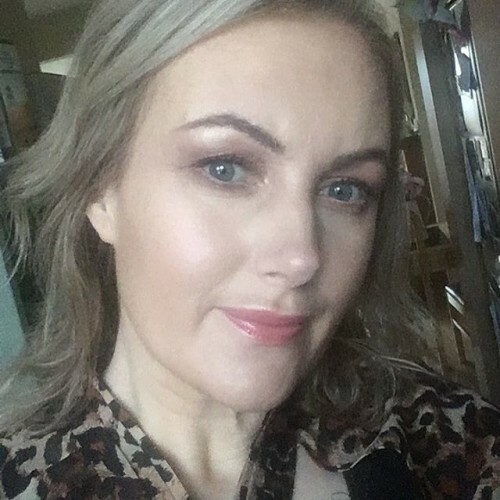 Her earliest makeup memories
"My earliest make up memories are when my aunt Noreen used to bring me down all her unwanted lipsticks, blushers and nail varnishes, much to my father's dismay, as being a keen environmentalist he hated the toxic smell of the nail varnishes!
He told his sister not to give me anymore and proceeded to throw them into the field in front of our house where I spent months searching aimlessly for them!
"During the brief time that I did get to use them, I used the cream blushers as eyeshadows – SO not a good look as you can imagine and I walked up my my neighbors house to show her my new look. She still slags me to this day about it!
"My next introduction was to foundation and concealer – this primarily came about due to the onset of teenage spots which needed covering up! Of course the foundation I chose, Yardleys (remember them?!) infamous cream to powder one, only exacerbated the problem, not to mention it did nothing for my complexion being a delightfully flattering shade of orange!
"I also gradually introduced blue mascara into my make up regime to balance out the orange perm I also had! Also who can forget the infamous Rimmel Hide The Blemish? One is sold every second apparently and I'm responsible for a lot of those sales, I went through tubes of the stuff.
My only consolation during this make up forward time was that a) there was no social media to record it and b) everyone else was wearing similar!
"Thankfully today my signature look is a lot more flattering I hope. Again, foundation and concealer still feature hugely and would be my desert island items as I've a bit of scarring from said teenage spots.
"I've also progressed to a way more flattering brown shade of mascara and my face has definition now due to the addition of blusher, bronzer and highlighter.
"My brows which I plucked into oblivion, have thankfully grown back. I never wore lipstick either so I've also added that to my signature look and also a more flattering shade of eyeshadow than the bright pink blusher I used in the past!"
Her makeup bag and what's inside
"I was late to the party in discovering the now iconic It Cosmetics CC cream but now I wouldn't be without it! It's a game changer and a time saver as it's skincare and make up in one!
IT Cosmetics CC Cream
"I've tried many concealers in my time and this is one I keep reaching for Catrice Liquid Camouflage. It's got a lovely creamy consistency, doesn't settle in lines and gives good coverage and better still is less than a fiver!
Catrice Liquid Camouflage concealer
"Wet n Wild highlighter performs just as well, if not better than some if it's higher end counterparts and it too is cheap as chips! Use this baby and your glow will be visible from space!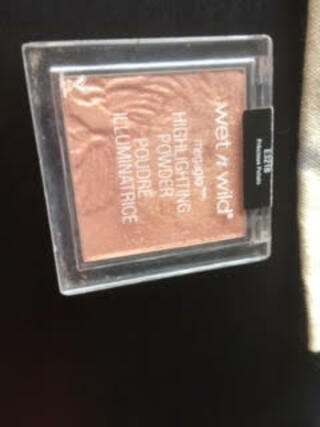 Wet n Wild highlighting powder
"Revolution Blush Palette is an ingenious product that is marketed as a blush palette but can also be used as highlighter, bronzer and eyeshadow, it's so handy for travelling as it's a 4 in 1 product and again it's very affordable but without compromising on quality as it's highly pigmented.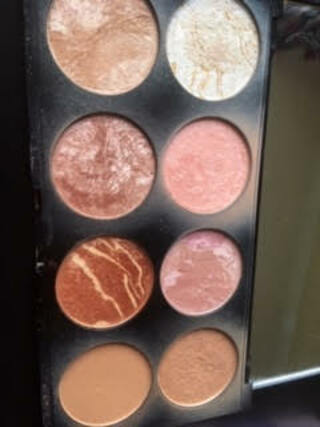 Makeup Revolution blush palette
"Carter Beauty's blush palette is a newbie in my bag and I'm loving how pigmented it is, how affordable it is and also the fact that it contains 4 blush shades to enable you to mix and match and customise a blusher to best suit your skin tone.
"Catrice lip butter is also a newbie and what a gorgeous lip product it is. I'll never be without this in my bag and it's so moisturising and also gives a lovely hint of colour.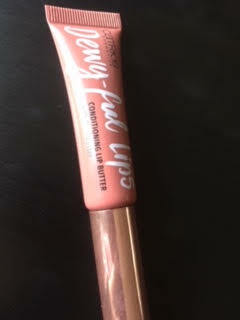 Catrice lip butter
"Billion Dollar Brows pencil is another newbie and it's by far the easiest brow product I've used and gives a very natural looking effect too. It also has a built in spoolie too.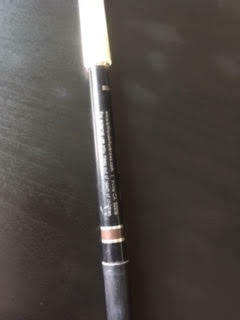 Billion Dollar Brow pencil
"I've always loved and used Clarins mascaras and the latest one in my bag that I'm loving is their new 4D one. For daytime I prefer brown mascara as not only is it more flattering on my blue eyes it's also less harsh than black for us ladies over 40!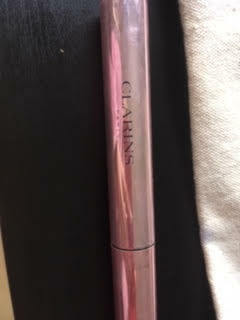 "The Charlotte Tilbury Rock n Kohl is one product I really wish I'd had as a teen to hide those red eyes from nights out, it's a nude colour eyeliner for the lower waterline and it instantly perks up the eyes making you look like you had a full nights sleep.
Charlotte Tilbury Rock n Kohl pencil
"ELF High definition setting powder does just that, sets my make up without changing the colour and also makes it look like it's in HD, I love it!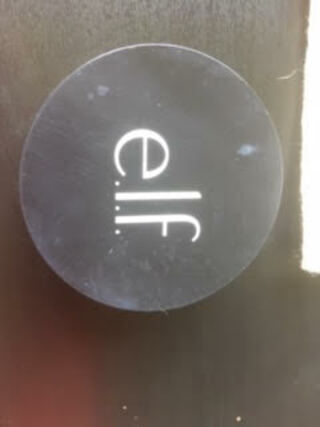 "Paese liquid eyeliner is my go to for nights out as it goes on easily, is highly pigmented and DOES NOT BUDGE! This is a largely undiscovered brand here but well worth checking out. I've some of their foundations and eye shadows and they're fab too.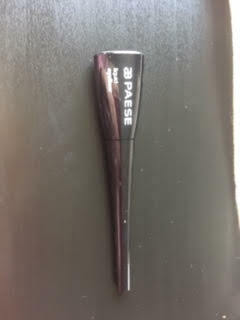 Paese liquid lipstick
"Last bit not least is the L'Oréal lash primer, this is an AMAZING primer which has to ability to transform the most mediocre of mascaras into ones that have 'va va voom' properties. It needs to be tried to be believed!"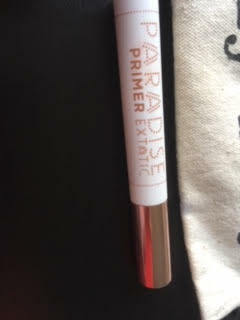 L'Oreal Lash Paradise primer
DailyEdge is on Instagram!